Short on time and in need of a pretty autumn wreath for your front door? Follow these easy steps to make a charming wreath in under 3 minutes! No glue and no special skills needed!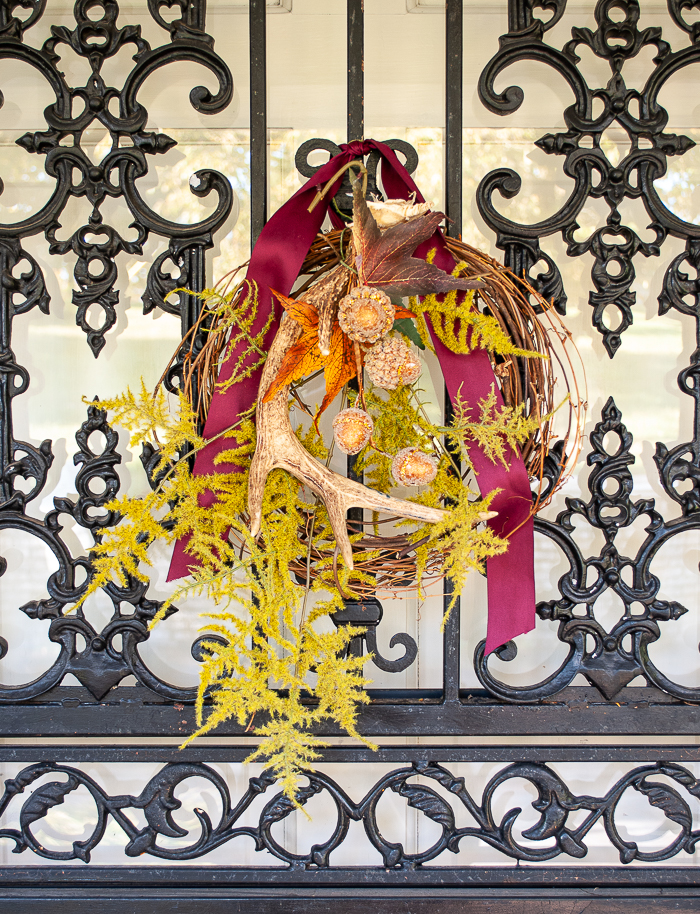 To make my 3 minute autumn wreath you will need:
A small grapevine wreath form – pulled apart slightly.
A fern stem or other autumn foliage stem of your choosing.
A real or faux antler.
A sprig of faux acorns or other autumn berry.
One piece of wrapped floral wire.
Some foliage and berry suggestions:
Start with a blank grapevine wreath form that has been pulled apart: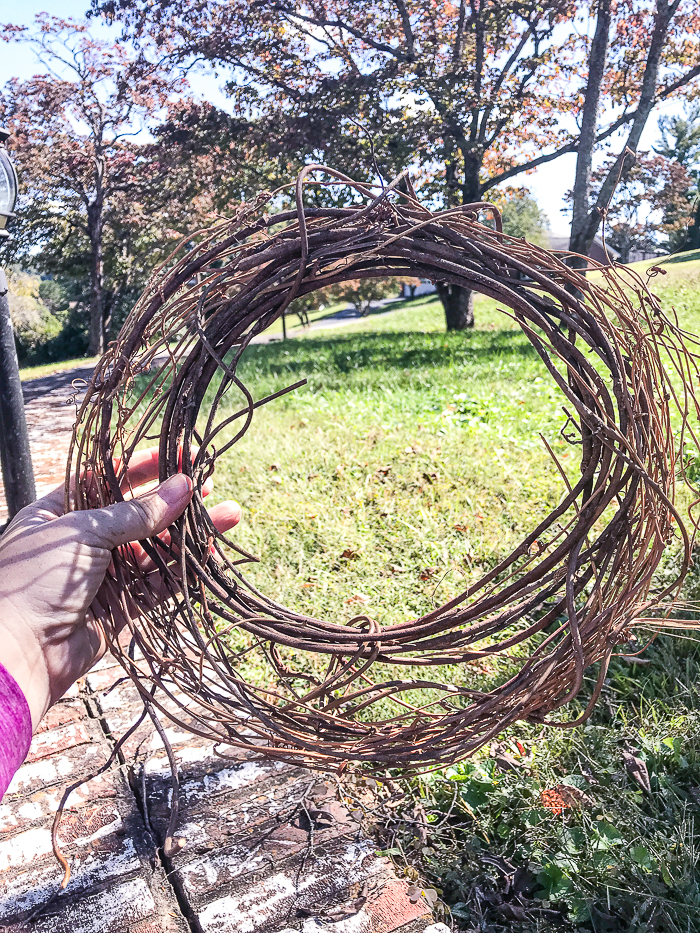 Step No. 1  Layer antler on top of fern.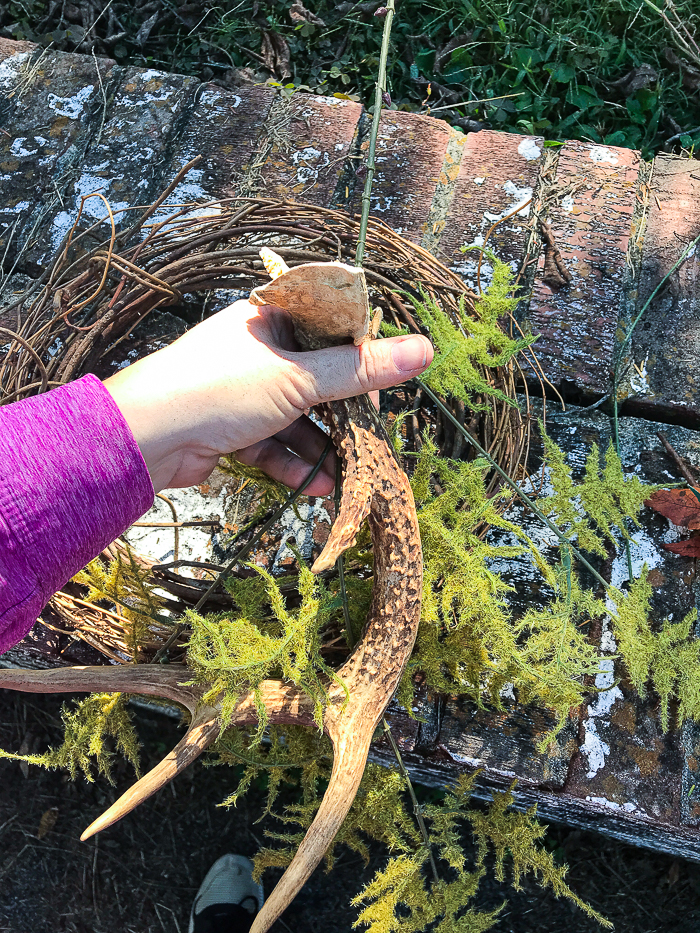 Step No. 2 Add acorn sprig on top of antler.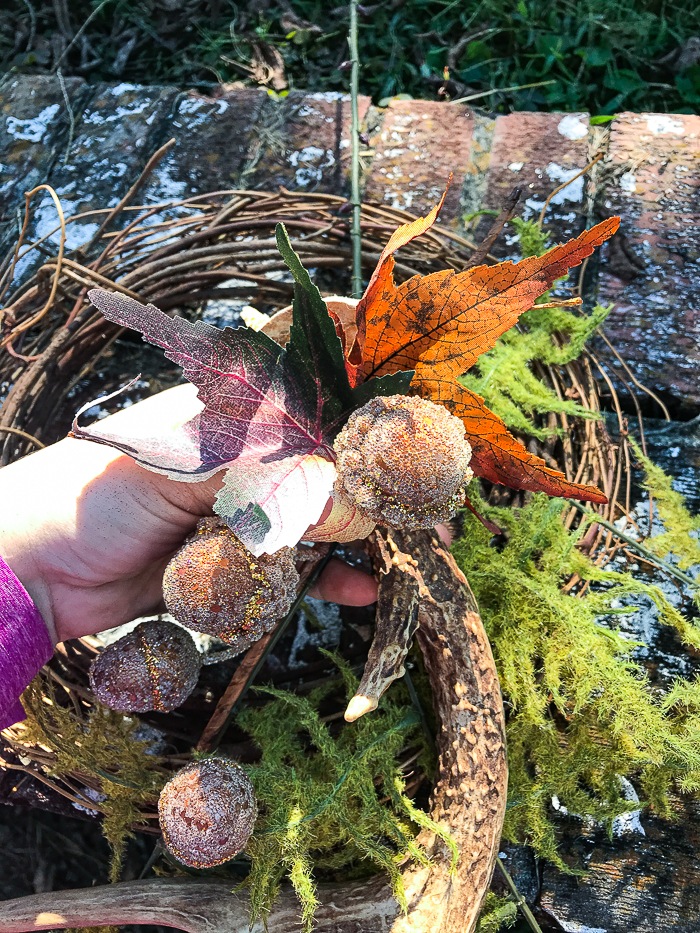 Step No. 3  Wrap floral wire around stems.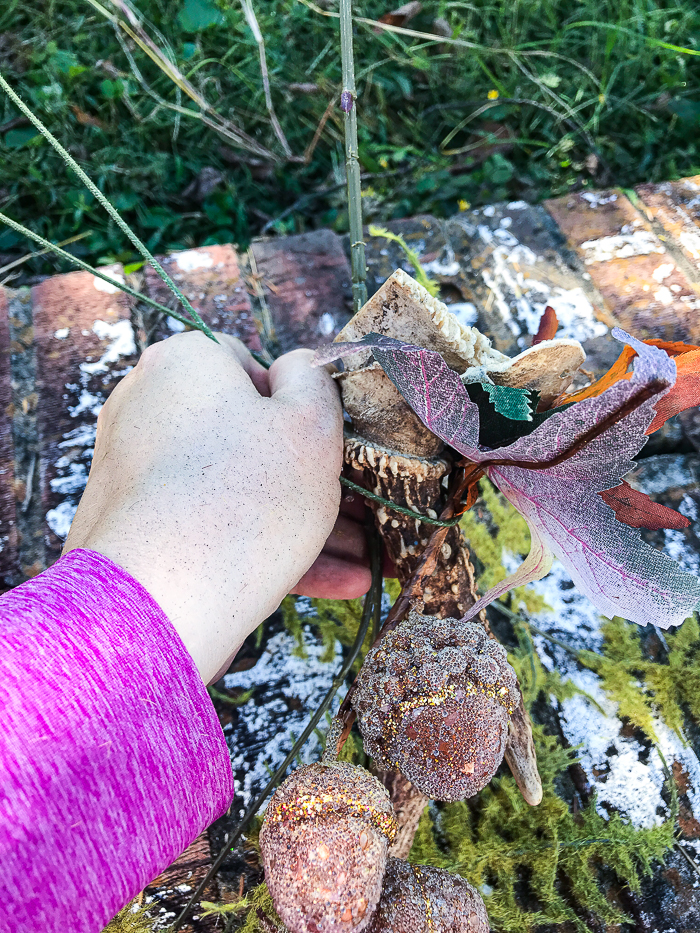 Step No. 4 Place stems at top of grapevine wreath and wrap wire to back of wreath.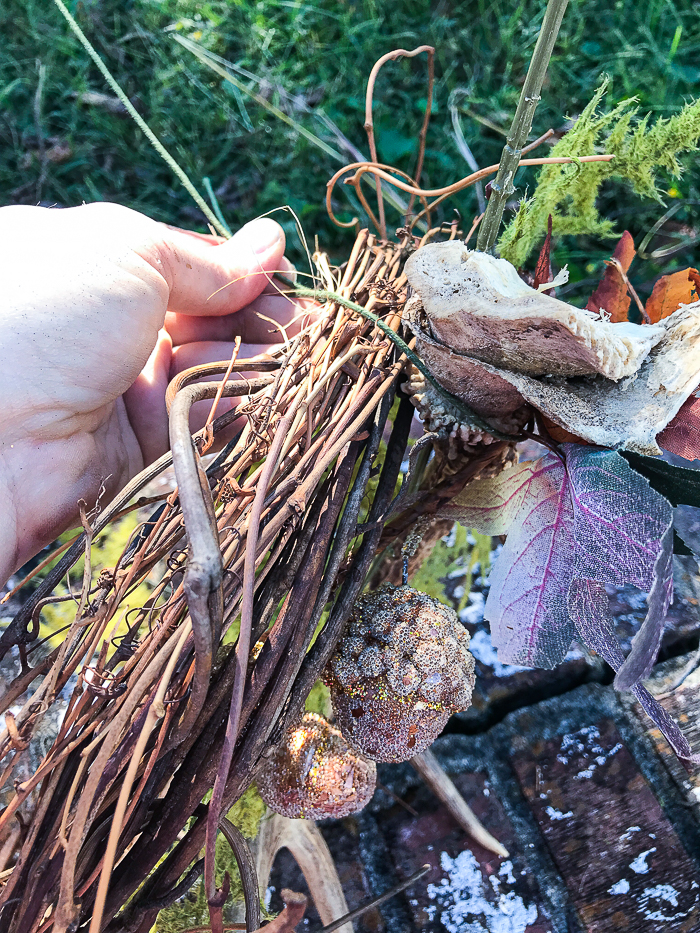 Step No. 5 Twist wire to secure foliage stems and antler then cut or bend excess stem length sticking up at top.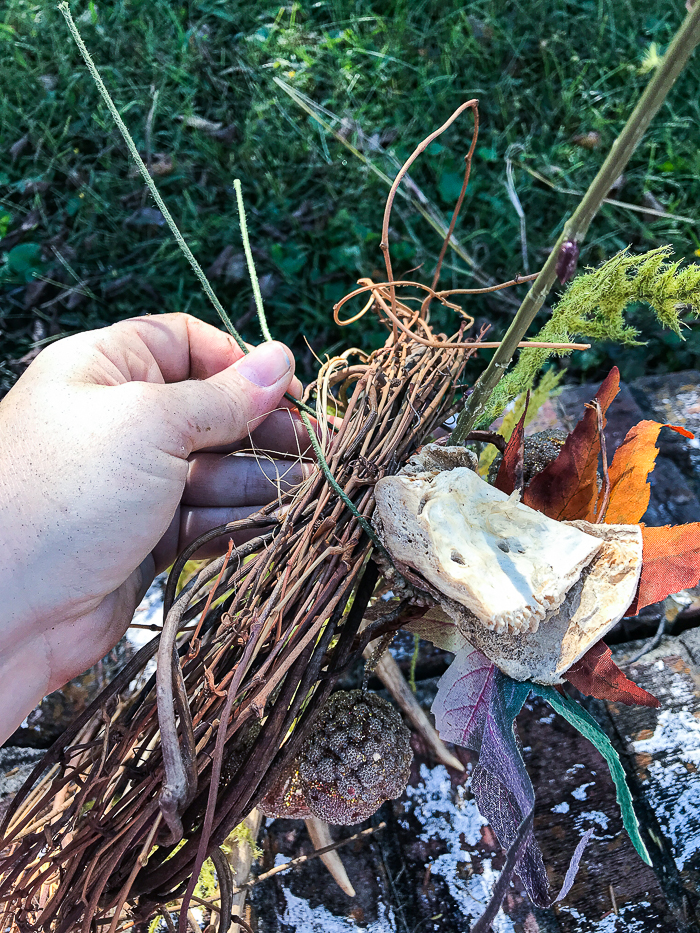 Step No. 6 Create circle with remaining ends of wire by wrapping ends to make your wreath hanger.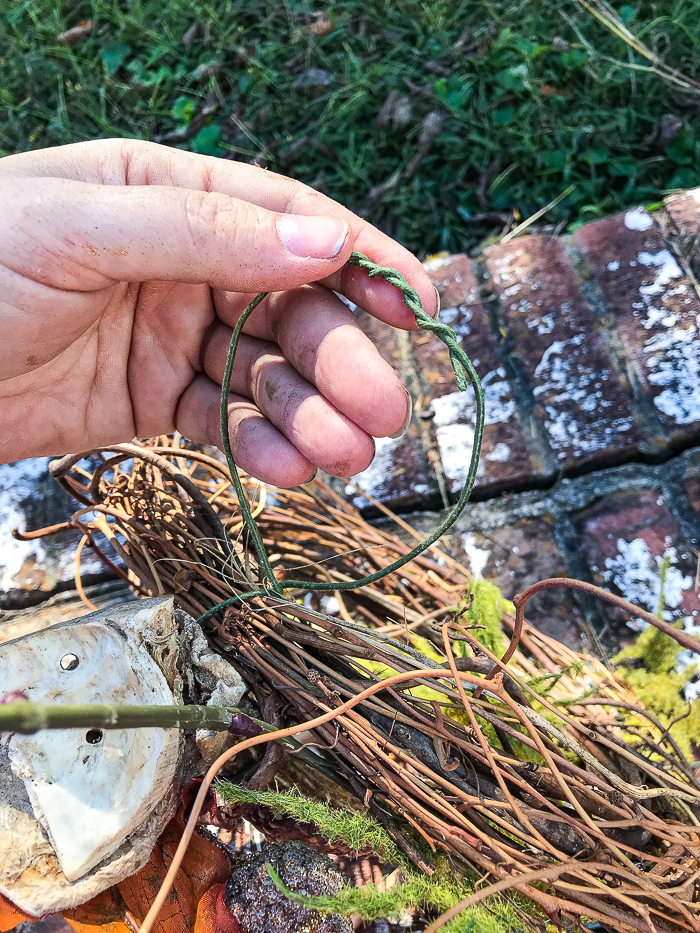 Step No. 7 Hang wreath on door and tie a pretty colored ribbon at top to hide hanger. Drape ribbon ends down either side of wreath.
This 3 minute autumn wreath is an elegant look for your front door that is appropriate from October through Thanksgiving. The antler gives the wreath a hunt theme and the fern and acorns suggest the autumn foliage. I tied a pretty burgundy satin ribbon around the top for a touch more color.
Want to see the rest of my autumn decor on my porch? Head here!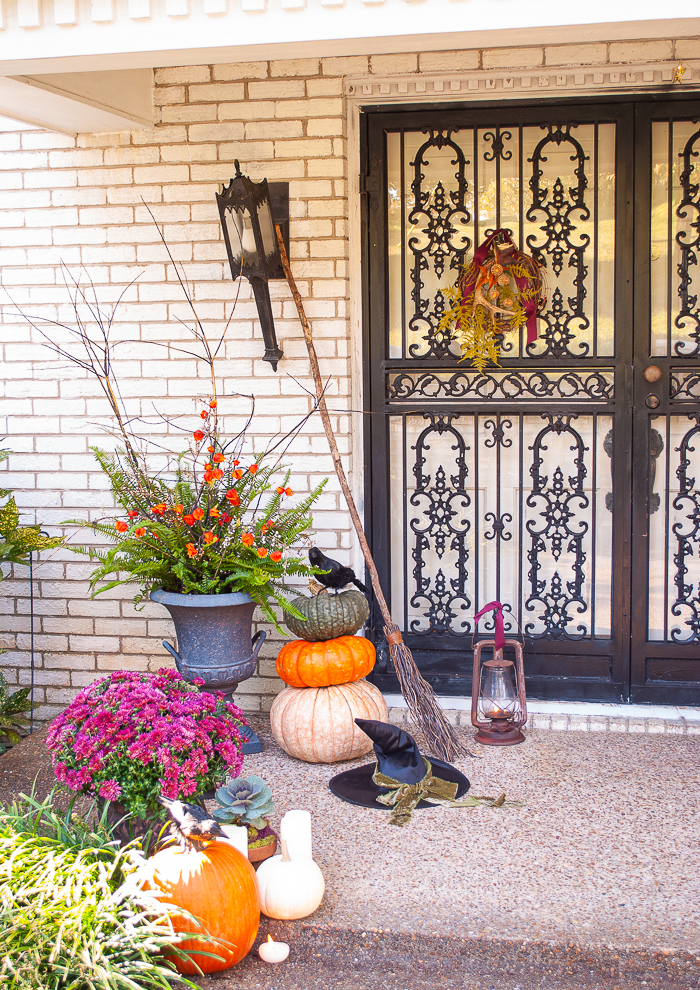 Happy Fall Y'all!