A Pomegranate Gin Holiday Cocktail
Mix up a delightfully fizzy pomegranate gin holiday cocktail for your guests this Christmas season!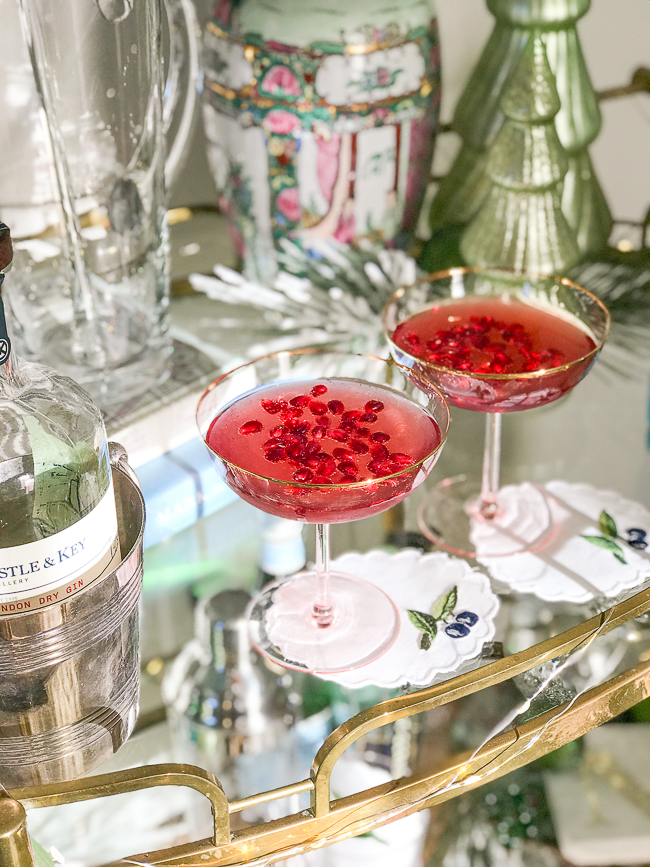 Who is ready for a fab holiday cocktail sure to please everyone of age? Ok, well maybe not the Grinch, but what does please him?
After all the holiday prep and blogging, I am more than ready to kick up my slippers and relax back with one of these pomegranate gin holiday cocktails for some much needed (and deserved) R&R! I bet you are too.
Join me in making these easy gin cocktails with a splash of pomegranate and some beautiful arils for garnish. All you need are a jigger and cocktail shaker. No fancy tools necessary!
But festive holiday attire recommended!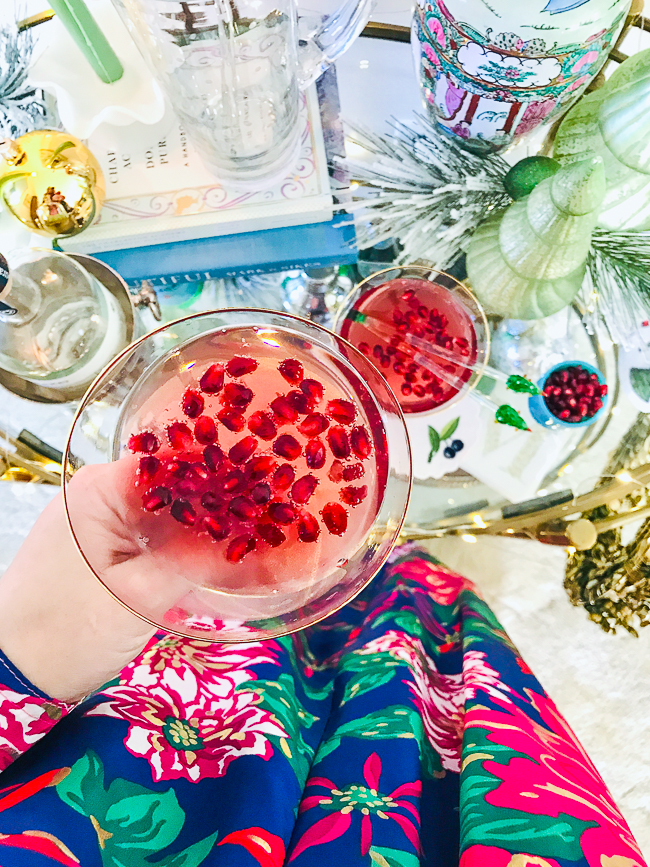 P.S. I'm wearing my mom's Oscar de la Renta hostess caftan from the 80's. See this post all about hostess caftans for more details!
Shop the Look
The brass bow over the mirror and the Rose Medallion vase are available on the Shop My China Cabinet Page!
Not only is this cocktail easy to make, you can also fix it in a large batch and serve in a pitcher like this one on the bar cart. It would look stunning served in a cut crystal punch bowl with a festive ice ring as well!
The merry red color of this pomegranate gin cocktail makes it such a pretty drink to serve for the holidays, especially with the floating arils.
To Make This Pomegranate Gin Holiday Cocktail
Serves 2 (If you are scaling this up for a party, multiple the measurements by the number of guests that way you are counting on them having 2 servings each.)
Ingredients:
4 oz Gin – we are loving Castle & Key's gin right now
2 oz St. Germain or other Elderflower liqueur
4 – 6 oz Pomegranate juice like POM Wonderful (depends on how diluted you want the alcohol)
2 – 3 oz Ginger Ale
1 -2 cups Ice
Pomegranate jewels or arils for garnish
Mix It Up:
Fill cocktail shaker with ice. Pour in gin, St. Germaine, and pomegranate juice. Shake well! Pour contents into coupes or other pretty glasses and top with splash of ginger ale. Sprinkle pomegranate arils into glasses for garnish.
Sip & Enjoy!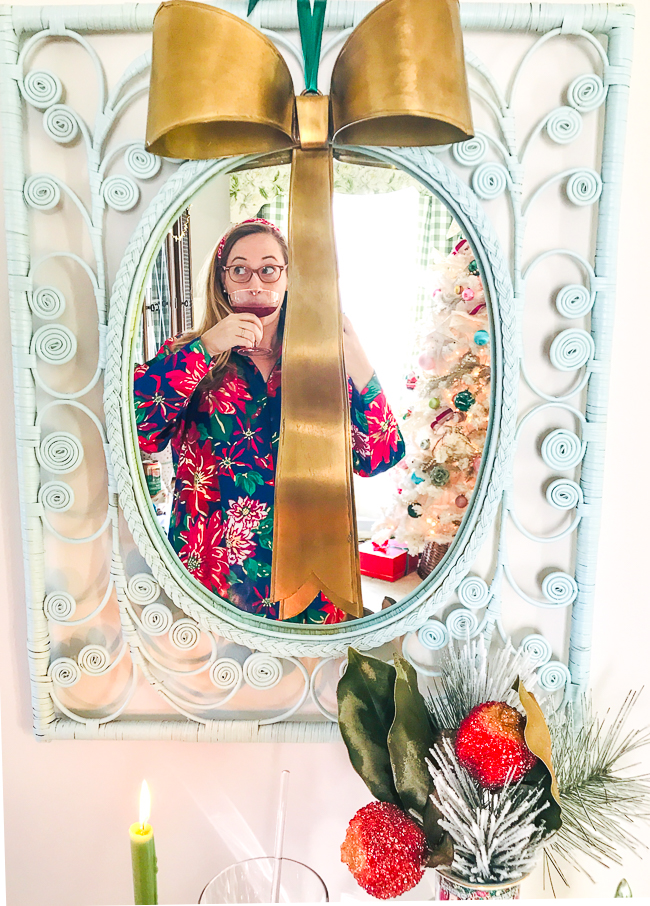 See peonies! I told you this was an easy one to make. Both you and guests alike will be delighted with the fizzy tart flavor of this holiday cocktail.
Cheers y'all!