2 Thoughtful Gifts for the Gourmet
Check off the foodie or chef on your Christmas list with one or both of these gifts for the gourmet!
Ok, y'all let's have a bit of a freak out – there are only 11 days…11 DAYS until Christmas! I've put my shopping off to the last minute, and I'm now brainstorming ideas for family and friends!
If you are like me – still checking off your list – here are two thoughtful gifts for the gourmet in your life. Both of these ideas will make any foodie thrilled when they unwrap these presents and peek at what's inside. Both are classically Southern, and both are made in the South!
Each one of these ideas includes a little something extra to make the present thoughtful and special, which I've already created for you, so less work involved!
Gift the Gourmet in Your Life…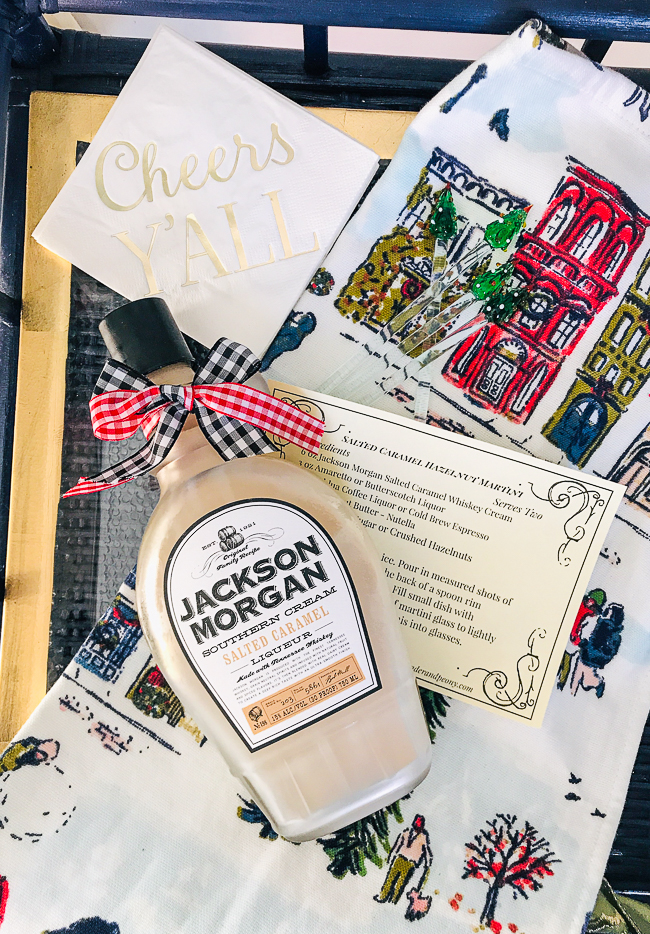 a bottle of Jackson Morgan Southern Cream and a cheers worthy martini recipe!
Jackson Morgan makes the best salted caramel liqueur, and there are so many ways you can use it! Put it in your coffee for that special Saturday morning, use it in desserts, or my favorite: mix it up in a coffee martini.
If you like dessert martini's or know someone who does, my salted caramel hazelnut martini is right up your alley. It is sweet and nutty. The recipe includes Nutella — that's all you really need to know, right? Haha…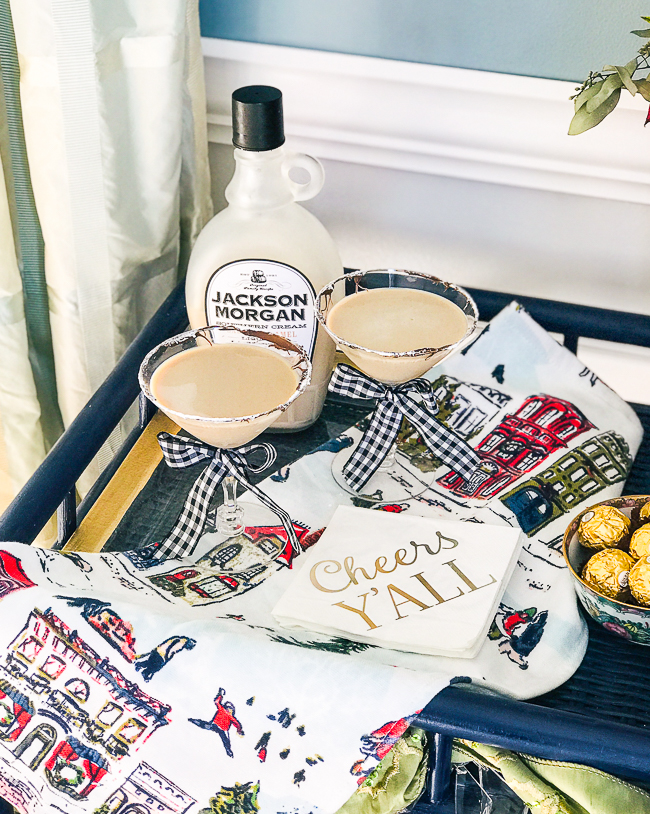 Print out my salted caramel hazelnut martini recipe here. Tie a bow on the bottle, and you've got a thoughtful gift for the gourmet in your life ready to go!
Want a little something extra? Add some fun cocktail inspired stocking stuffers like quirky cocktail napkins and a pretty bar towel. Swizzle sticks are also a fun gift too.
Another gift for the gourmet in your life…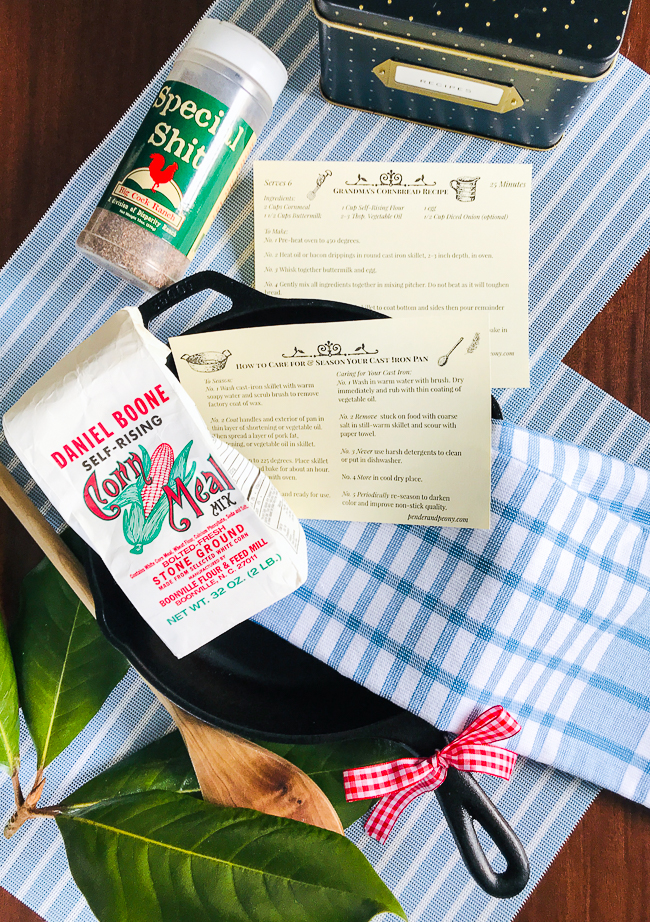 is a Lodge cast iron skillet and instructions on how to care for cast iron with my grandma's recipe for cornbread!
Y'all every Southern kitchen needs a cast iron skillet. It's simply a rule of living down here, so make sure the gourmet in your life has one or two or a unique form like a dutch oven or griddle pan.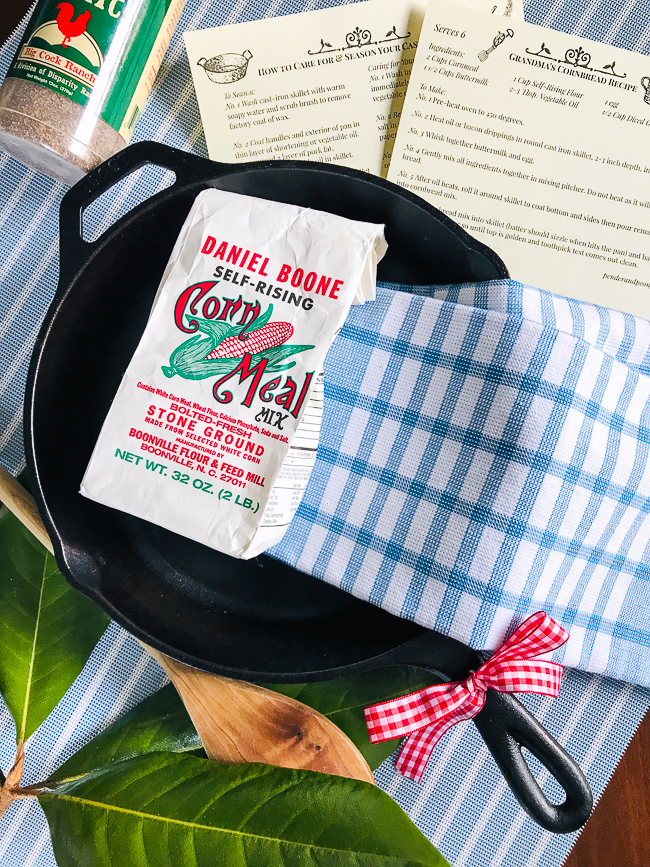 Lodge is one of the best manufacturers of cast iron. They've been in business since the 1800's and they are based right here in Tennessee!
To make this gift extra special, I've written up instructions on how to care for cast iron and a recipe card for my grandma's cornbread. Download the cards here.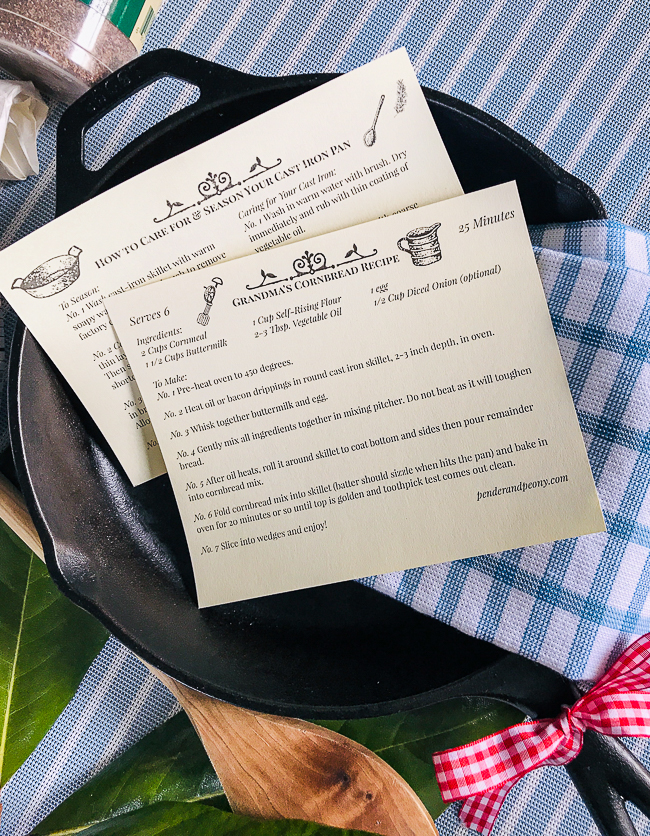 Want some stocking stuffer ideas? How about a hand carved wooden spoon, a bag of my favorite cornmeal – Daniel Boone, or a bottle of special seasoning?
That's it for now! I hope these 2 gifts for the gourmet help you complete your Christmas shopping list. I'm off to work on mine!
Looking for a hostess gift? See this gift guide!