Blueberry Lemon Mint Fizz
Take a blanket out to the lawn and enjoy a blueberry lemon mint fizz on a sultry summer evening amidst the fireflies.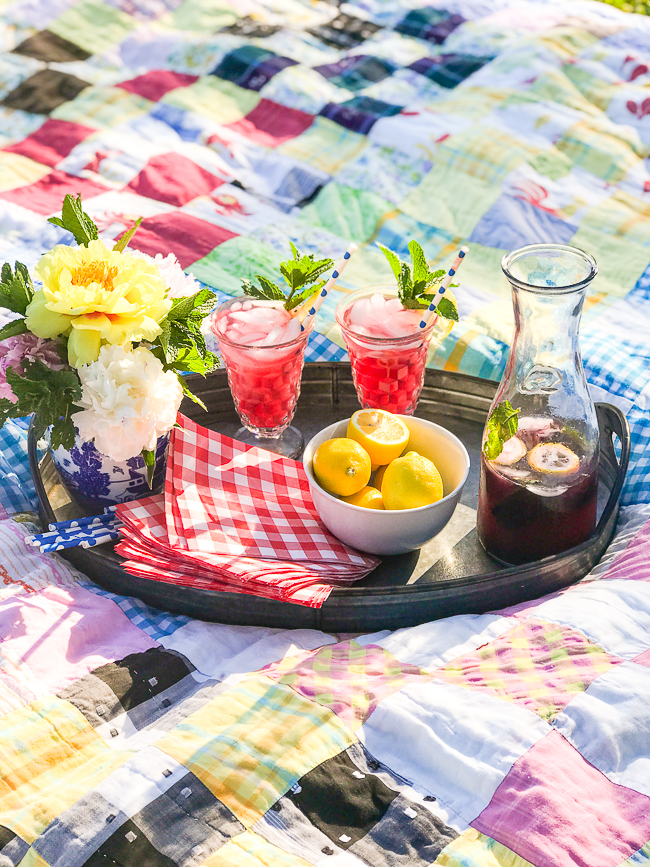 Looking for a refreshing summer cocktail with fruity flavors to enjoy at your next porch party or picnic?
This blueberry lemon mint fizz is the perfecto choice! It is sweet with a hint of fizz and lemony with the freshness of mint. All in one little glass and easy to make too!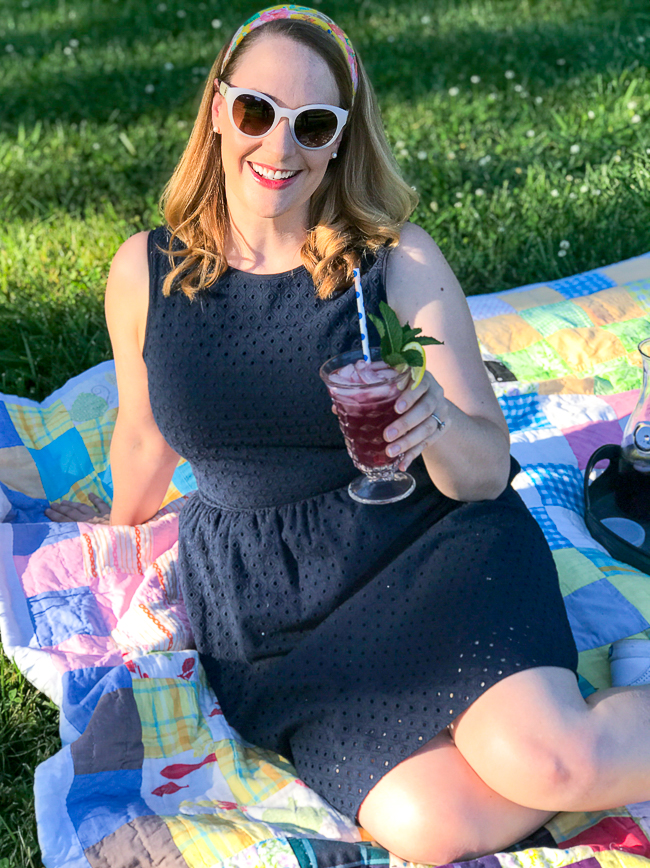 My mom had a batch of blueberry jelly go wrong or totally right depending on how you look at it. She tried some new pectin jell that didn't quite set up right, so we ended up with blueberry syrup. At first we weren't quite sure what to do with this liquid opps, but then the possibilities became endless and ever optimistic!
Hello….blueberry syrup is perfect for pancakes aaaaaannnnnndddd cocktails!!!
Now we are almost out of this serendipitous blueberry syrup, and mom will simply have to make more on purpose this time!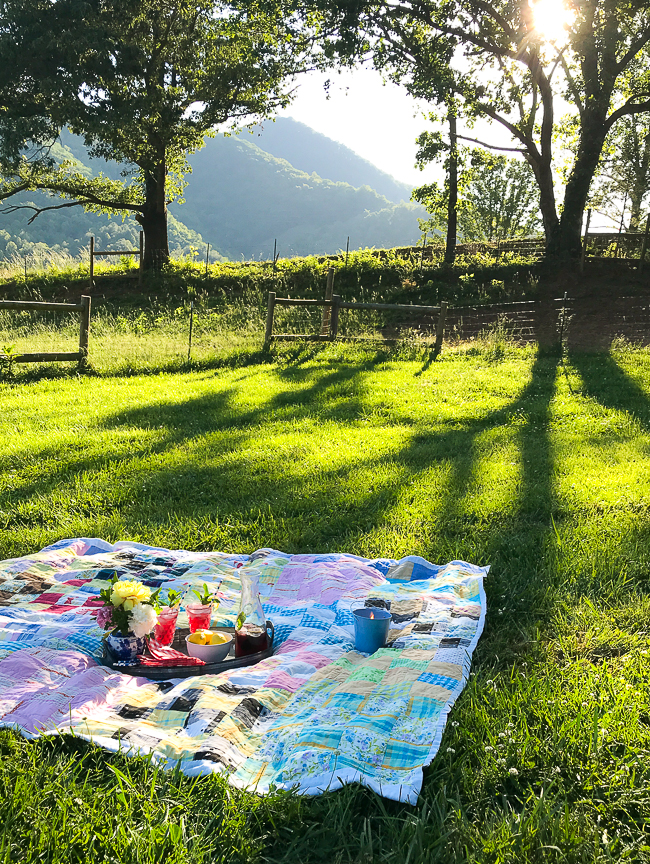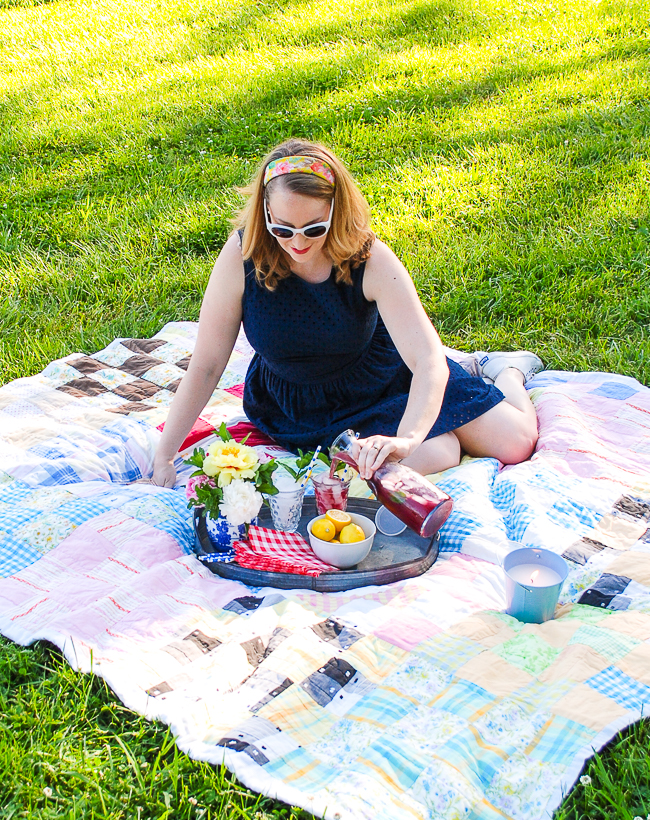 A refreshing cocktail is just what the end of the day requires, especially as the summer heat sets in, so head out to your porch or take a blanket out to the lawn to kick back and unwind. Pile everything you need on to a big tray like this galvanized one with some pretty paper napkins, fun straws, and a charming floral bouquet.
Aren't these peonies divine? I picked them up from Wildcat Ridge Peony Farm in Clyde, NC.
Don't forget the citronella candles and bug spray!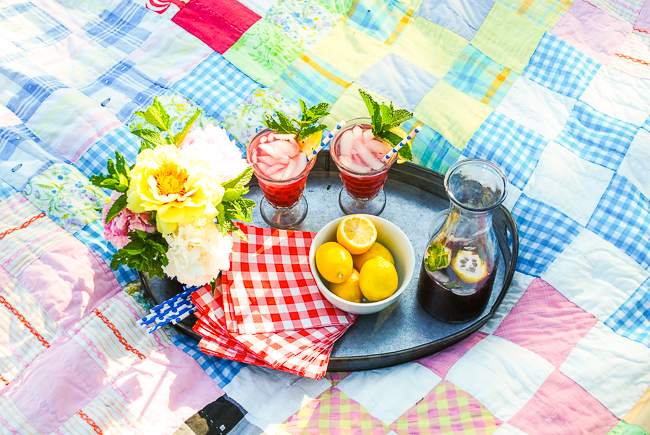 Here is what you will need to make this delicious summer cocktail:
Blueberry Lemon Mint Fizz Ingredients:
Serves 4
1 cup blueberry syrup: use this recipe to make your own or try Smucker's Blueberry Syrup
4 oz Vodka
2 cups ice and ice for each glass
1 1/2 cups fresh lemon juice and lemon slices for glass garnish
6 large sprigs of fresh mint – strip 2 of the sprigs and bruise the leaves, place other sprigs in glasses for garnish
3 cups of a sparkling sweet wine like a Moscato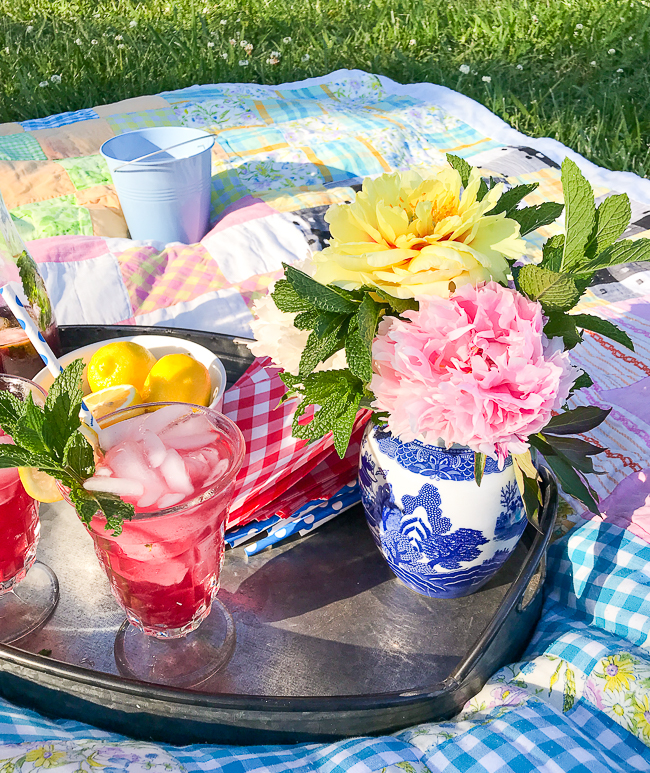 How to Make a Blueberry Lemon Mint Fizz:
Scoop ice in to a large pitcher or carafe and add the bruised mint leaves. In separate measuring pitcher combine the blueberry syrup, lemon juice, and vodka. Mix well!
Pour blueberry mixture over ice in serving pitcher then pour in sparkling wine and gently stir. Let cocktail mellow for 10 to 15 minutes in refrigerator. Add ice and mint and lemon garnishes to glasses. Pour in blueberry lemon mint fizz. Cheers!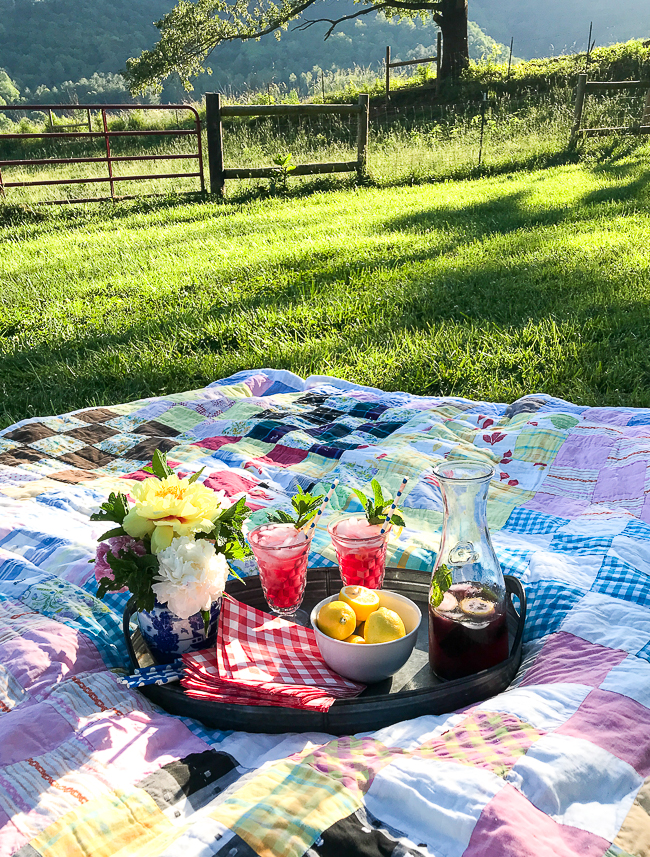 Cheers lovelies!