Navy Work Dress from Gal Meets Glam Collection
Looking for a chic, easy to wear navy work dress? Look no further than the Annie dress from Gal Meets Glam Collection!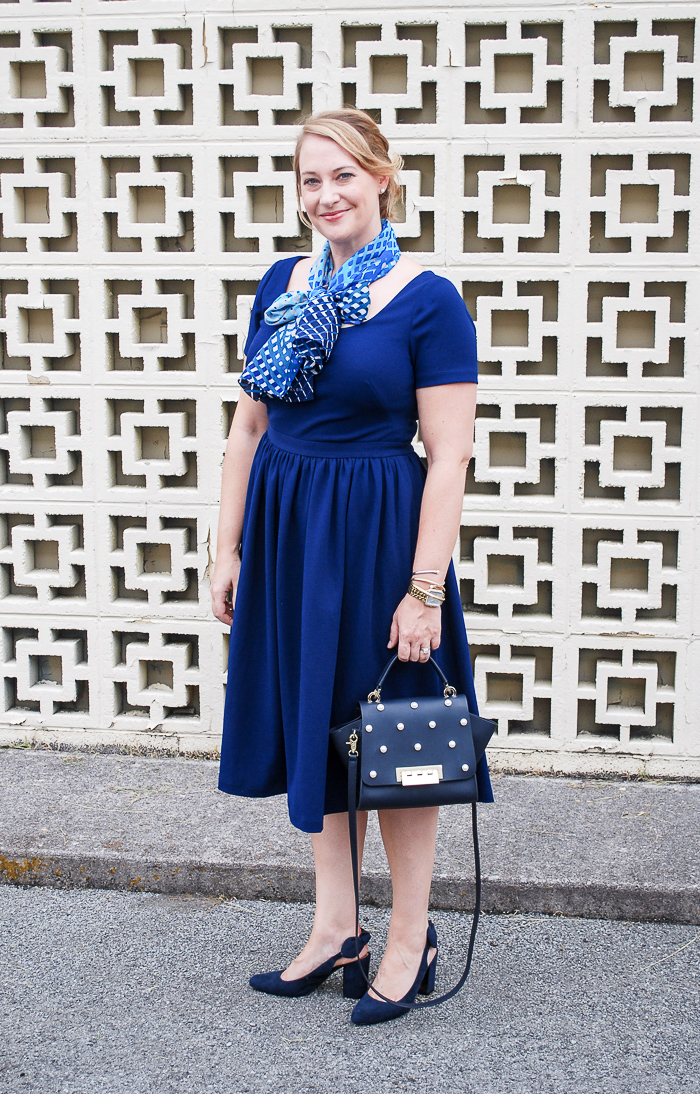 *Affiliate Links Used.*
In all honesty, I do not wear dresses very often to work anymore. At the auction house, I am constantly on the move, bending, lifting, and handling art. Dresses just aren't comfy enough to accommodate all of that. The Annie dress from Gal Meets Glam Collection is the one exception!
It checks all the must-haves to be the perfect work dress:
 The fabric is stretchy;
 The hemline and neckline are modest;
 The skirt is full.
 The navy color won't show dirt;
 And there are pockets!
What more could a girl ask for?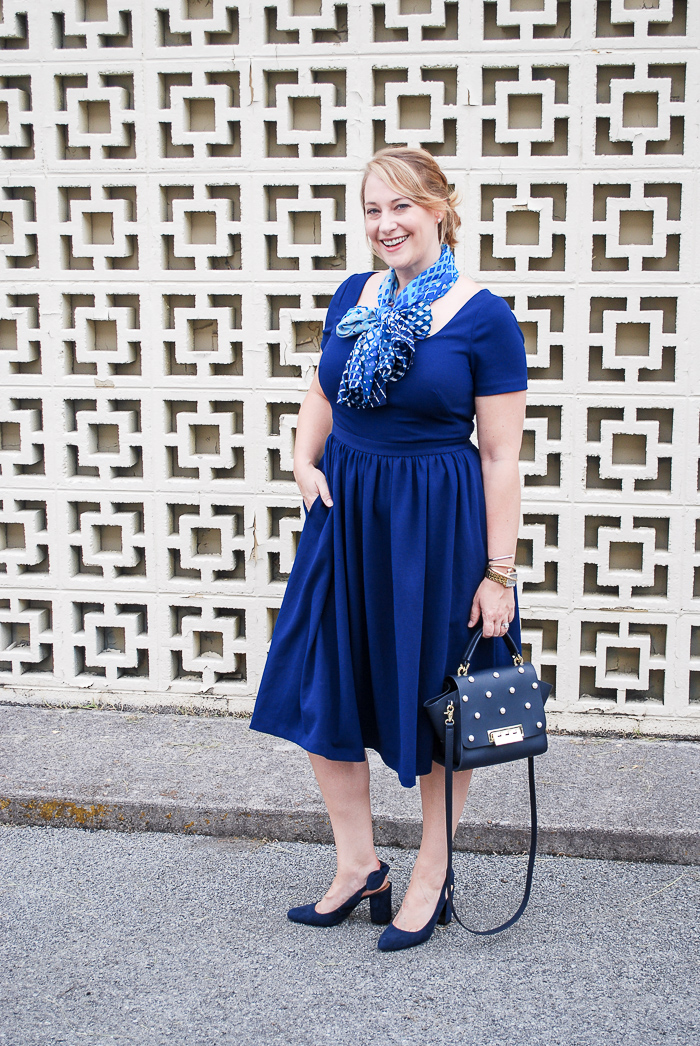 See pockets! And they will actually hold keys!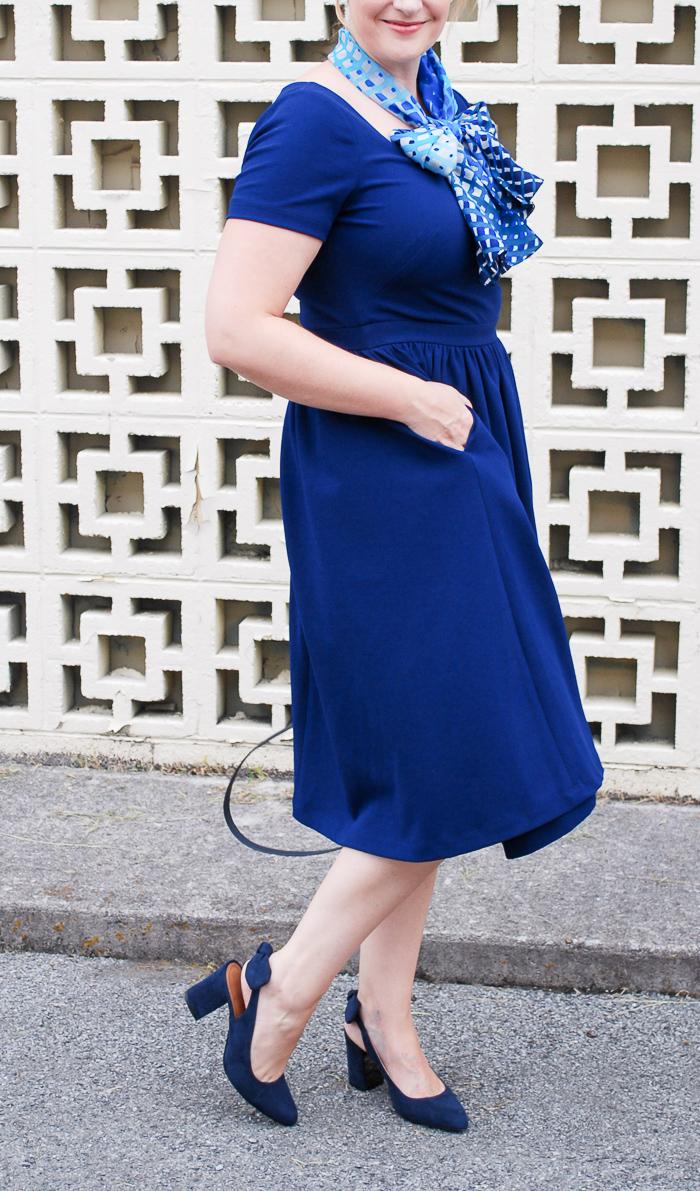 This is my first Gal Meets Glam Collection dress, but I am very impressed by the quality of fabric and construction. I think Julia Engel really understands how women want to look feminine and chic but not sacrifice practicality. I will definitely be purchasing more from her line!
Not a sponsored post by the way just sharing the love! I'm also adoring the Rita shirtdress. It is so library chic! And the Bette dress for fall workwear. The dark cranberry color is divine!
To style this navy work dress for the office I added a fun scarf, simple pearls, a navy bag, and classic pumps. I also love to have fun with my scarves by tying them in unique ways like the cute little bow I did here! This style works best with a long rectangular scarf.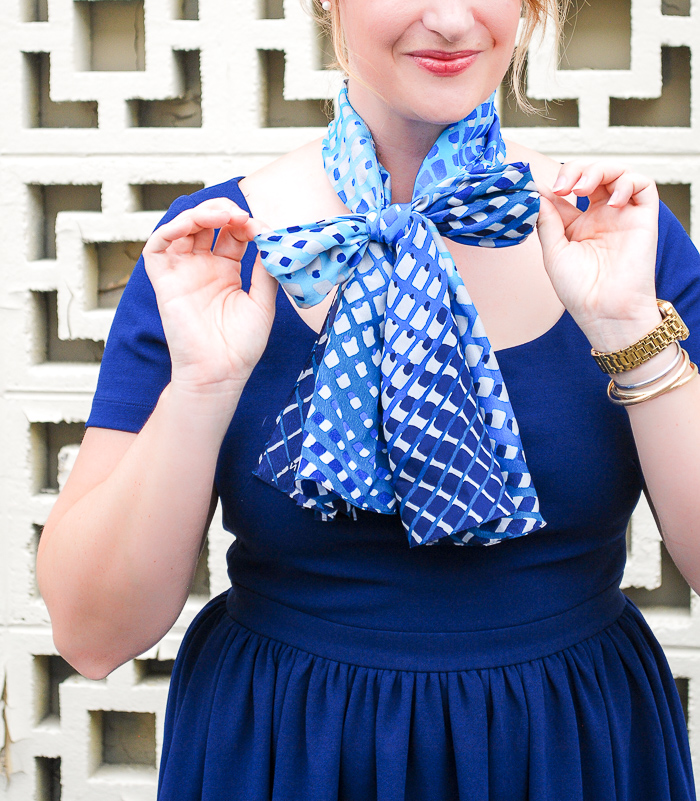 Get the Look: Navy Work Dress
The Annie Dress Gal Meets Glam Collection // Scarf (past season similar here) // Navy Handbag Zac Zac Posen // Navy Bow Pumps J. Renee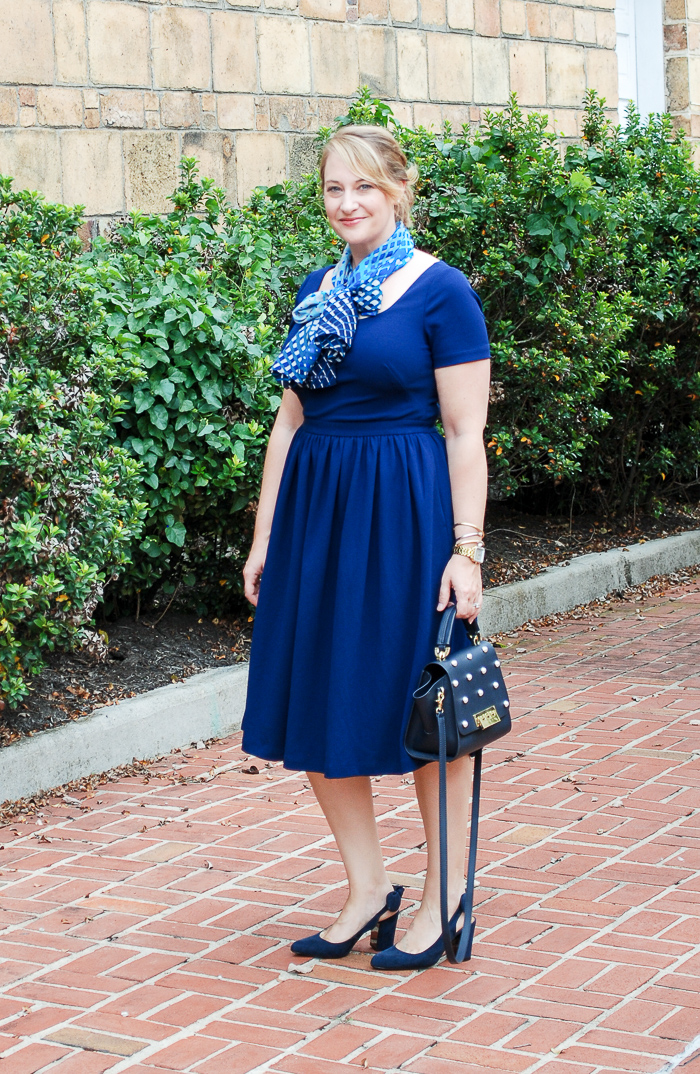 What brands do you love for office wear?
Partying with Pumps & Pushups…Straight A Style…