A lesson from a dahlia: thoughts on time management, the power of singular concentration, and the pitfalls of multitasking.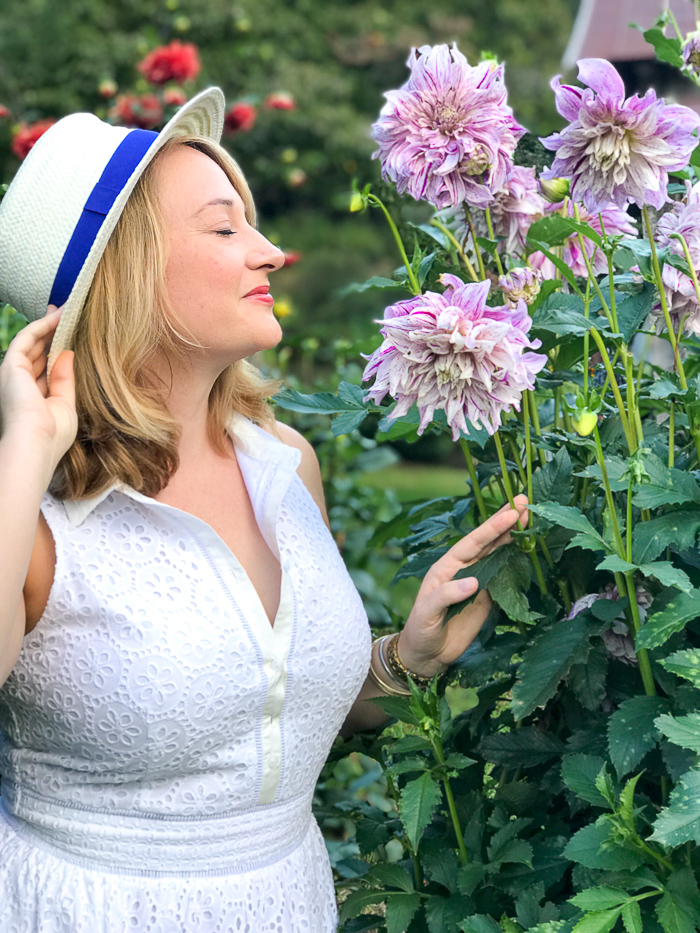 Dahlias have no fragrance. Did you know that?
I wandered through a field of them and there was absolutely no scent. No cloyingly sweet smell like a lily. No bright effervescence like a gardenia nor exotic hint like a peony. Nothing!
No smell entirely contrary to the photo above where it looks like I've just enjoyed the most pleasant whiff!
How strange it seems for a flower that is bursting with color and life to have no scent.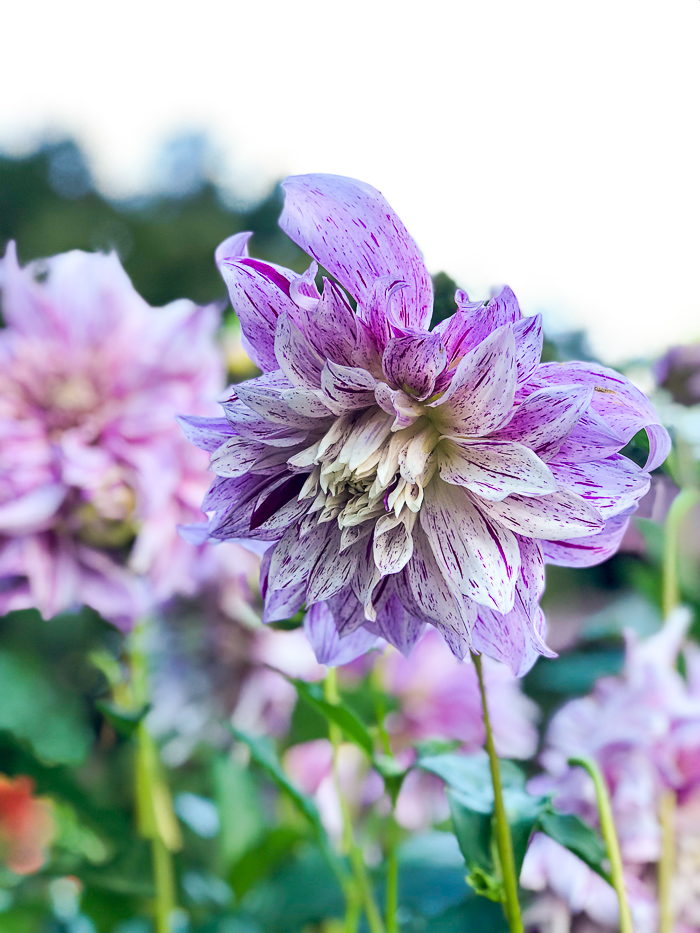 But the longer I've thought about it the more sense it makes. Maybe dahlias throw all their energy at this glorious display of lush color, delicate intricacy, and bold posture in the waning days of summer, and there is simply nothing left to produce a fragrance.
Dahlias have done this one thing and they've done it exceedingly well! Why bother with troublesome aromas?
What a lesson these riotous flowers offer us: the lesson of doing one thing and doing it well. In our world of cell phone interruptions, social media distractions, the acclaim of multitasking, and that do all be all mentality, we need this lesson from the dahlia!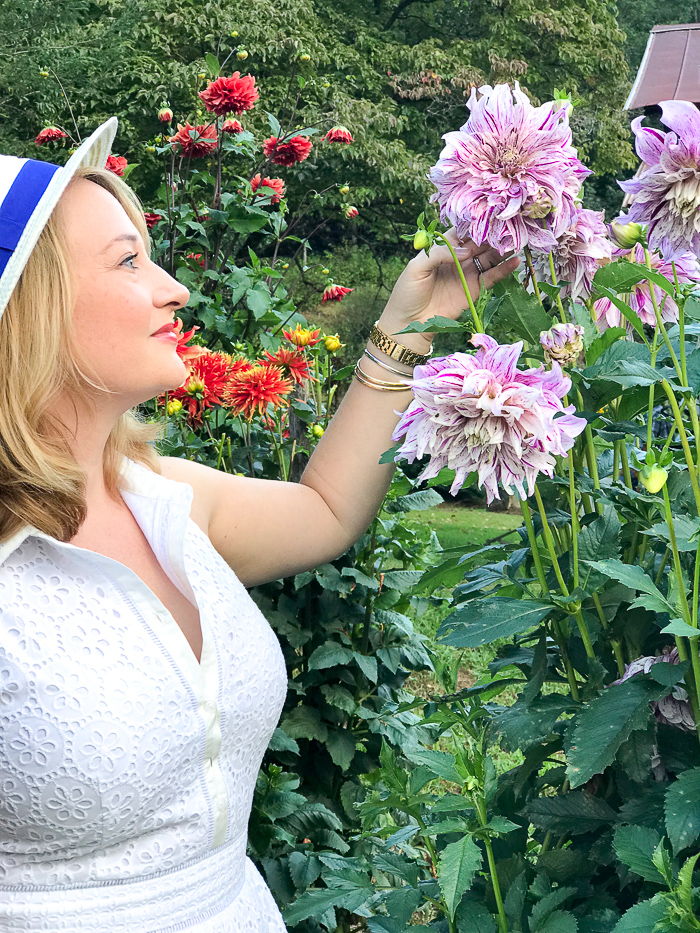 Now I'm not saying you can't have it all. Do all that you want. Accomplish every goal. And be a multi-faceted woman. In fact that mere suggestion makes me prickly all over because it wasn't that long ago that women were told they couldn't have it all. Choose career or marriage. Success or children. Not acceptable. I want my cake and to eat it too thank you very much!
But rather I'm asking what would happen if we slowed down and focused every ounce of energy on one task or goal at a time? What if we set aside that distraction laden screen? What if we were wholly present in the moment?
What if we defined "having it all" for ourselves? What if we created a balanced life uniquely our own? What if we accepted perfection as unattainable?
What if…
Would we bloom like dahlias full of lush color, delicate intricacy, and bold posture?
Want more thoughts on mindset and gracious living? Check this post out!
---
Partying with Between Naps on the Porch…