Autumn Adventures: My Fall Bucket List
Her heart was filled with flutter and wonder. ~ Emma, Jane Austen
This is how I feel every year as autumn begins to meander in with her crisp air…cool, misty mornings…and burst of color. I get fluttery about the thought of cozy sweaters and darling pumpkins. And I feel infinite wonder at the beautiful glory of the trees' last colorful hurrah!
As the first day of fall approaches, I decided to put together this little list of autumn adventures in celebration of the coming season. It is a fall bucket list, if you will, of all the lovely things to indulge in to fully soak up this magnificent season and before winter brings true cold.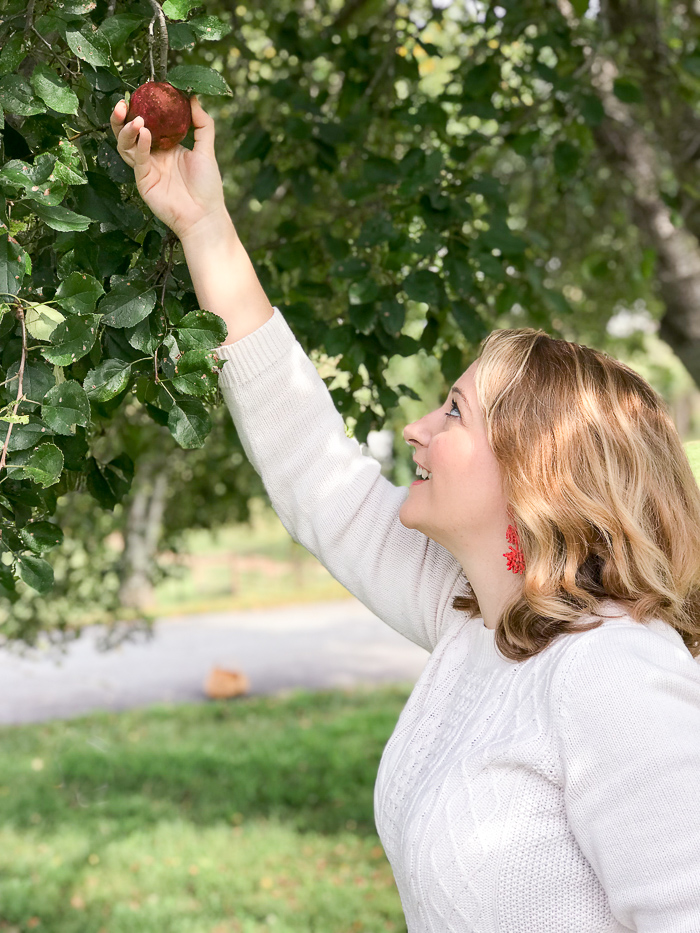 I've included links to recipes and suggestions of places to go on these autumn adventures, so be sure to click through the links in pink!
My Fall Bucket List: 20 Autumn Adventures
No. 1 Head to a pumpkin patch to buy up loads of darling pumpkins and scatter them all around the house
I love to visit Thress Nursery for heirloom pumpkins, but this year I may also check out Kyler Farms for the corn maze.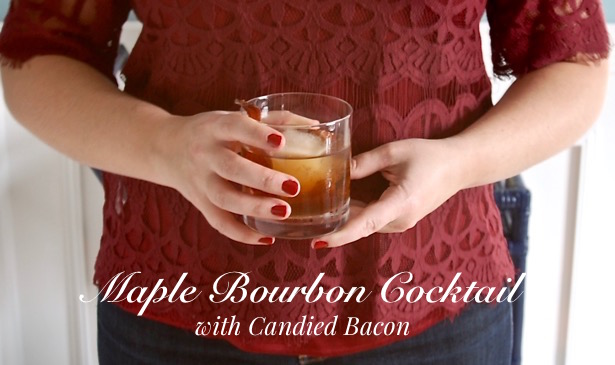 I made these a few years ago for Thanksgiving and they are divine little concoctions just bursting with fall flavors, so I think I'll bring them back this autumn.
No. 3 Go Apple Picking and indulge in apple everything
My family loves to stop by Barber's Orchard in the mountains. Be sure you buy some of their apple baked goodies like the donuts or turnovers!
No. 4 Snuggle up in a cozy throw and watch autumn movie classics
Toping my list are It's the Great Pumpkin Charlie Brown…Hocus Pocus…You've Got Mail…
No. 5 Go for a hike in the mountains and soak up all the fall foliage
Check out this post on my favorite hikes in the Blue Ridge Mountains and this site for a forecaster map of peak fall foliage. It looks like East TN will enjoy a foliage peak around October 20th!
No. 6 Make smores
The perfect gooey, sweet end to a day of hiking!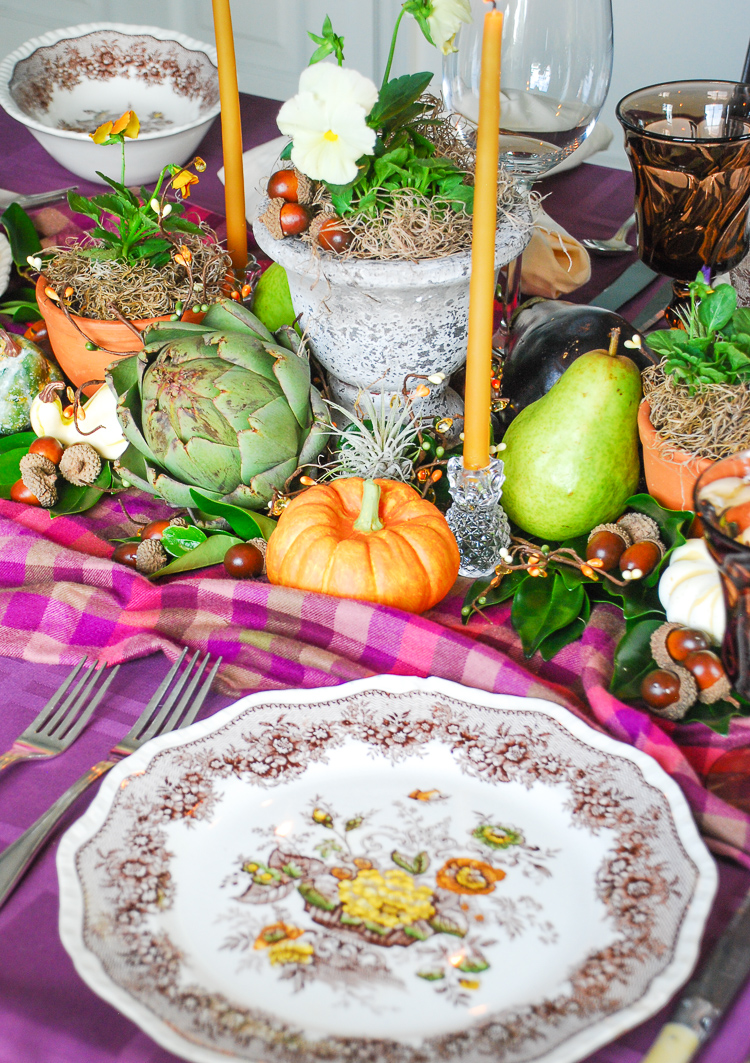 No. 7 Set a bountiful table and invite friends over for grateful gathering
I love to set the table for autumn. Need some inspiration? Check out this blue and orange tablescape and this Thanksgiving table.
No. 8 Rock all the fall classics – boots, plaid, cozy scarves, wooly sweaters, and corduroy
I'm ordering fall classics from Lands' End and Nordstrom Rack like this plaid vest, these wedge booties from Ugg, this cable knit sweater, and these adorable red duck boots!
No. 9 Play in a pile of leaves
Raking leaves is wonderful exercise and then you have to partake in some joyful childishness by diving in!
No. 10 Visit a fall festival – a requirement for autumn adventures
Country fairs, masquerades, Greekfest, Oktoberfest…pick your favorite fall to-do and head out there! Here are 3 I'm thinking of checking out: Oktoberfest at Schulz Brau // Wine over Water Festival // Clinch River Antique Festival
No. 11 Carve a jack-o-lantern
We carved jack-o-lanterns as kids, but the tradition never meant much to me until college where it was part of a big school tradition with our sister class. Now every year I love to carve one in honor of my fellow Macon women.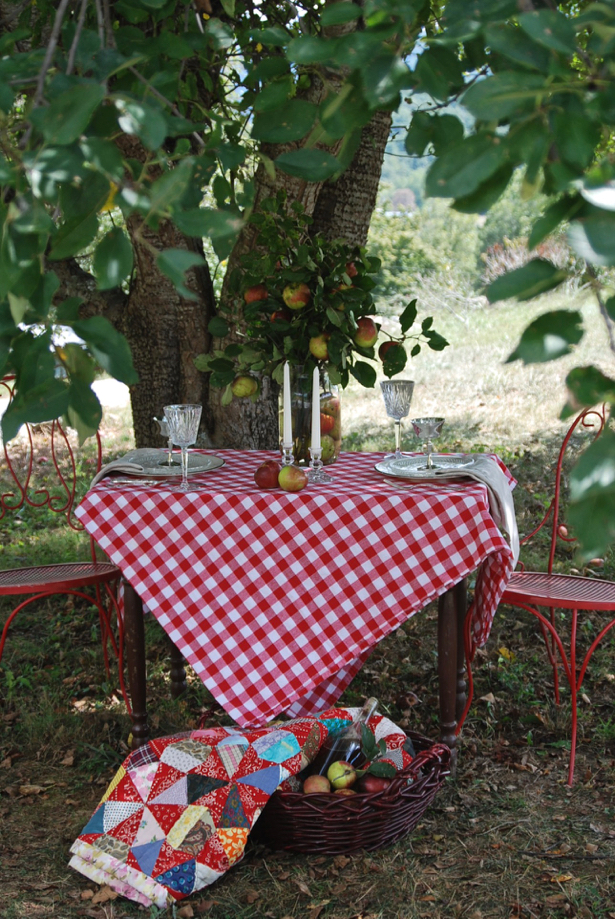 No. 12 Go on an elegant picnic for date night
S. and I enjoyed this romantic table in the orchard several autumns ago, and I think I'll bring back this fall date night.
Can you believe it? We have lived in Knoxville 2 years, and not been to a game yet. It is happening this year! Go Vols!
No. 14 Dress up for Halloween and give away lots of candy
I always enjoy seeing the kiddos in their costumes.
No. 15 Go wine tasting
Vineyards are so beautiful in the fall. I think for this autumn adventure we will check out the Winery at Seven Springs Farm.
No. 16 Break out the crockpot for hearty soups and stews
Who doesn't love the crockpot? This fall I've got cravings for chili and this chicken tortilla soup!

No. 17 Own the orange – dowse myself in autumnal hues
Can't wait to pull out my gorgeous orange sweaters and this merino wrap from last season.
No. 18 Make a potpourri pot with all the autumn aromas
This one with lemon, rosemary, and vanilla sounds delightful!
No. 19 Enjoy the harvest moon
Head outside to marvel at the stunning harvest moon September 24-25th. Check out this article about the moon.
No. 20 Challenge myself to adopt a daily gratitude practice
Every season is a season for gratitude, but in the autumn it seems particularly poignant to give thanks! I'm not sure what I will do yet – maybe something as simple as a few minutes meditation on the word gratitude to let my mind soak up all that I have for which to be thankful. Sharing some more thoughts on gratitude here.
I hope you've enjoyed my fall bucket list and that it has inspired you to go on some autumn adventures of your own! Share some of your plans below.
Happy Fall Y'all!
Pin this for later: