Savor the tastes of spring with a Pimm's & tea cocktail.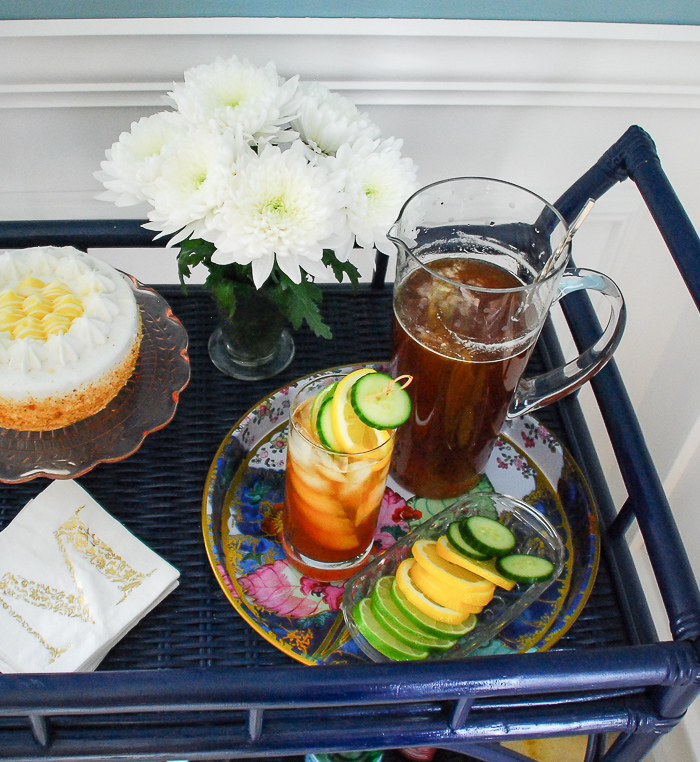 Bartender! One divine spring cocktail please! Something light yet spicy…
Bright but not too bold..
Sweet but not cloying…
Zesty with just a hint of fizz…
A little magic ensues and before you appears a Pimm's & Tea Cocktail!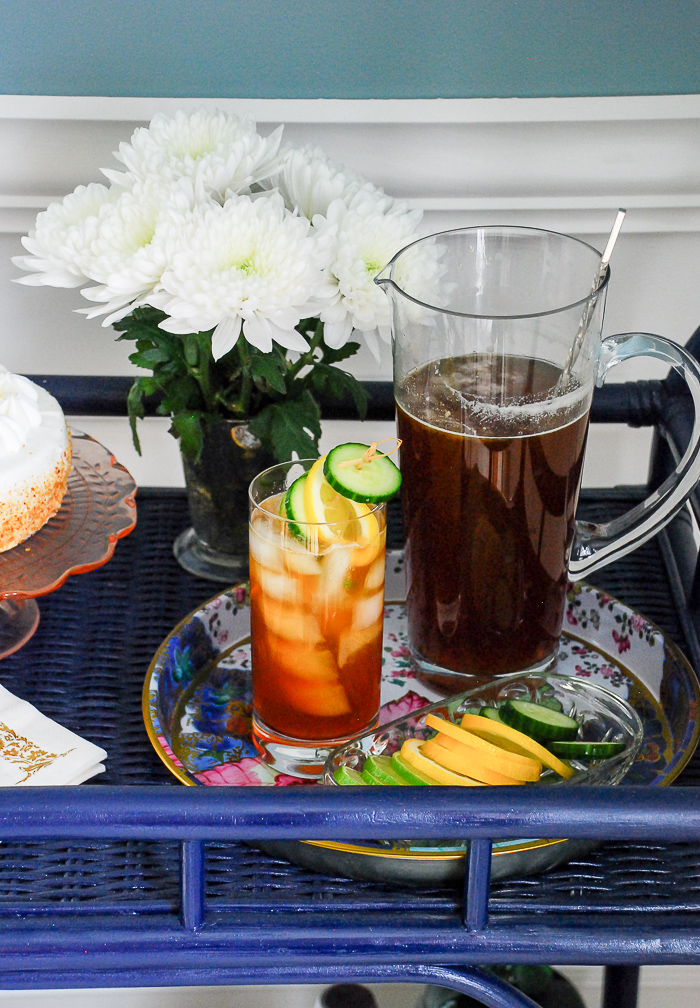 Ah…spring day drinking at its finest. Kick back, get barefoot, face to the sun, sip, and savor…
Wondering how to make this divine little drink? Lady, I'm sharing the magic below…
But first make a pitcher of your favorite sweet iced tea.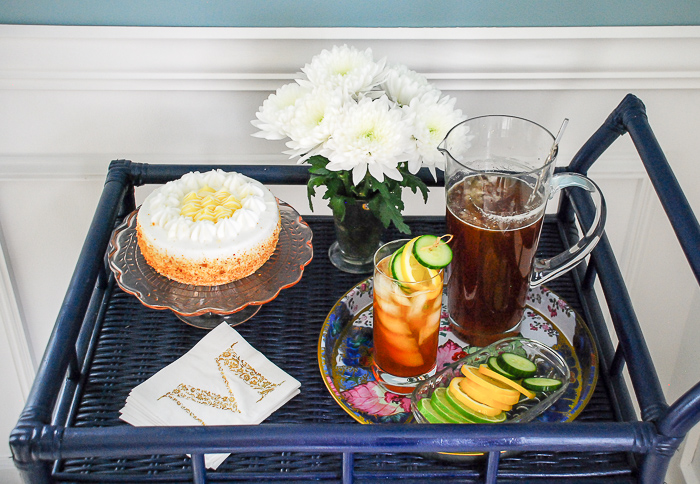 To Make a Pimms & Tea
Serves 6
Ingredients
2 Lemons – 1 for juice, 1 sliced for garnish
1 Lime – cut in half, slice one half for garnish
Fresh Ginger – 1/2 inch grated
1 Medium Cucumber – sliced
12 oz Pimm's No. 1
10 oz Sweet Tea – I use Lipton's.
6 oz Rye Bourbon – Lately, I'm loving Basil Hayden's Dark Rye.
Fizzy Water
Mix It Up
In a cocktail shaker, squeeze 1 whole lemon and 1/2 a lime. Then zest fresh ginger into the mix. Pour in the 10 oz of sweet tea and add 5 or so slices of cucumber. Shake, shake, shake! Set in Refrigerator for an hour to let all those beautiful flavors marry.
Pour 12 oz of Pimm's into a lovely glass pitcher. Next add the bourbon. Stir gently.
Pull out your sweet tea mixture and add ice. Shake, shake, shake! Pour into pitcher. Stir again.
Fill glasses with ice. Pour cocktail into glasses about three-fourths full. Top with fizzy water like S. Pellegrino or Perrier. Garnish with lemon, lime, and cucumber slices!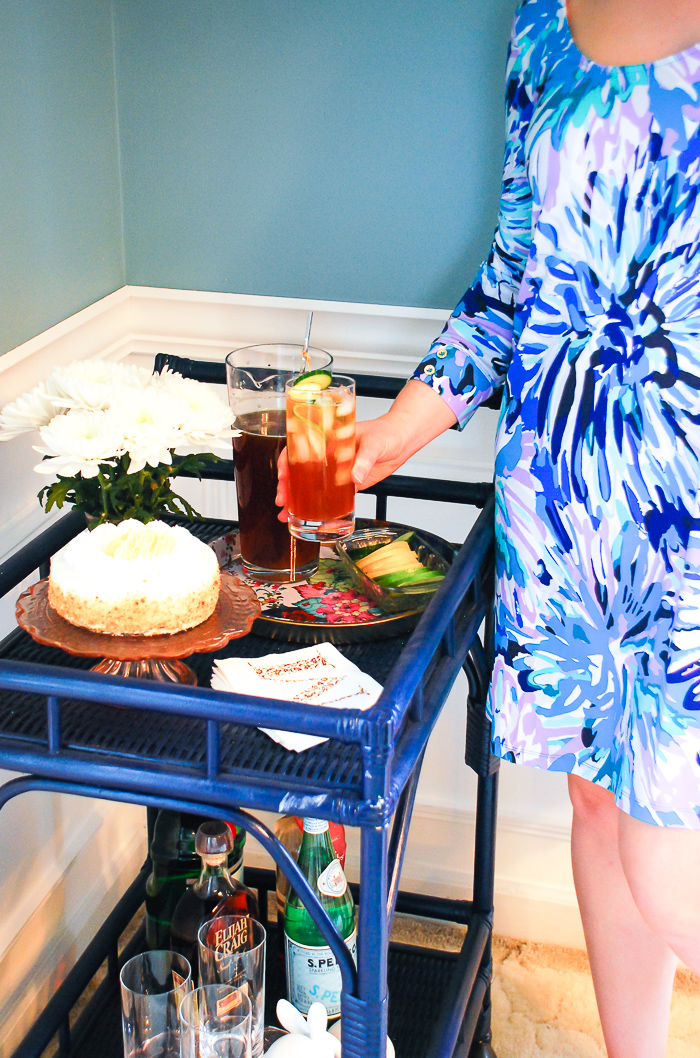 Head outside, turn face to the sun, sip and savor!
I'm serving this cocktail for my Easter supper. See what else is on the table here.
Partying with Pumps & Pushups…
SaveSave
SaveSave
SaveSave
SaveSave
SaveSave
SaveSave