When Winter Meets Spring – Think Pink
Reclaiming the power of pink to live colorfully and symbolize a strong, capable femininity!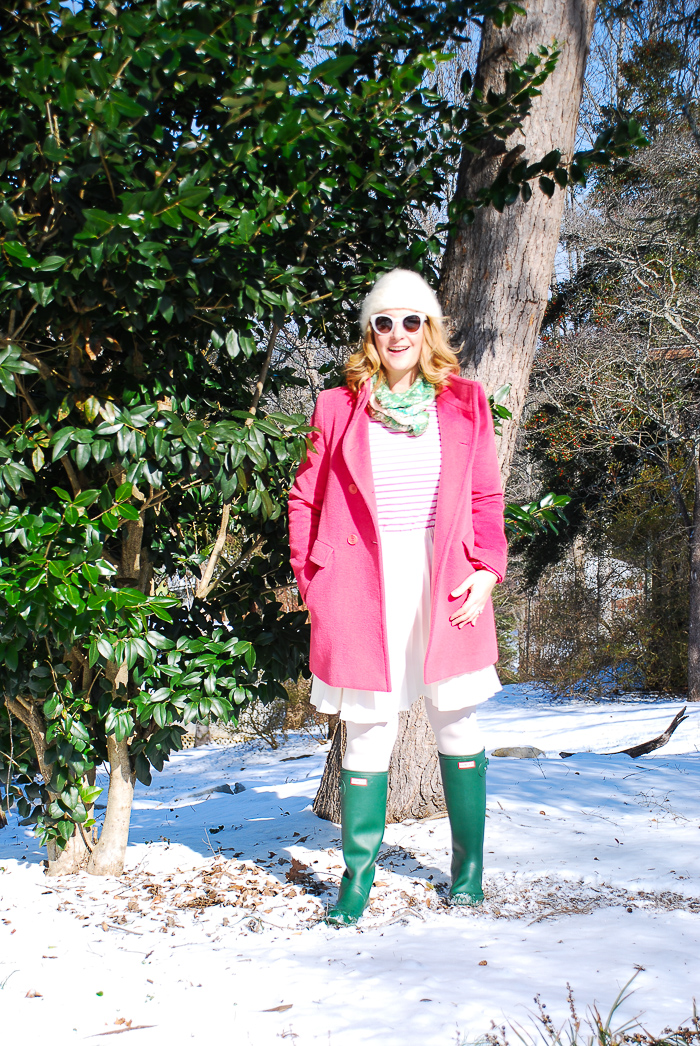 Banish the black, burn the blue, and bury the beige! From now on girls…
Think pink! Think pink! when you shop for summer clothes.
Think pink! Think pink! if you want that quel-que chose.
Red is dead, blue is through,
Green's obscene, brown's taboo.
And there is not the slightest excuse for plum or puce—or chartreuse.
~from Funny Face 1957
Did you go through that phase as a little girl when pink was bad? I know I'm not alone here. I was about 7 or 8 and suddenly the color pink had this inexplicable ick factor. I wanted absolutely nothing to do with it!
My mother loved to dress me in pink, and I remember saying to her once that "pink was for girls" as if some how at this tender age I already understood that to be girly was in some way wrong or maybe weak and wearing too much pink would mark me as such. Although I did not want to be a boy, I definitely did not want to be weak.
Wow – talk about the power of gender stereotypes!
Looking back on this gives me a pang in my chest for myself and little girls everywhere.
Girls are told they are lesser in overt and subliminal ways…whether it is the lack of role models in powerful positions or the sexist taunt "like a girl." Remember that powerful ad campaign from Always which showcased the ridiculousness of this insult and the ways it hurts our self-esteem.
The presumption that femininity is inferior is at the root of sexism, and we walk this double edged sword where to be too feminine is to risk being seen as vapid…unintelligent…sensitive…weak, and yet too little femininity also exposes us to social mockery. Not to mention the sexualized undertones therein.
It is funny how a color can become so singularly wrapped up in our idea of the feminine. Of course pink wasn't always a "girly color" only rather recently codifying as feminine in the 1950's – an era of conformity and rigid gender roles. Read this for more on the history of pink.
How do we debunk this male-centric value system that prizes "masculine" traits and activities over "feminine" ones?
How do we destroy this cultural construct that defines femininity with such a restrictive code of behaviors and traits that does not accurately encompass femininity at all?
One way: Think Pink!
Embrace certain stereotypical "feminine" qualities that pink represents. See the advantages of being sensitive, thoughtful, patient. Celebrate "feminine" pursuits as worthy. But at the same time put your own spin on what pink signifies and thus what feminine means.
As an adult, I see pink as a bold, vibrant color. A hue that reminds me to live colorfully…to embrace life! A color that is about a powerful, capable femininity.
I realize this is a rather small measure to take, but there is power in reclaiming insults and stereotypes, so run…fight…throw #likeagirl and #thinkpink!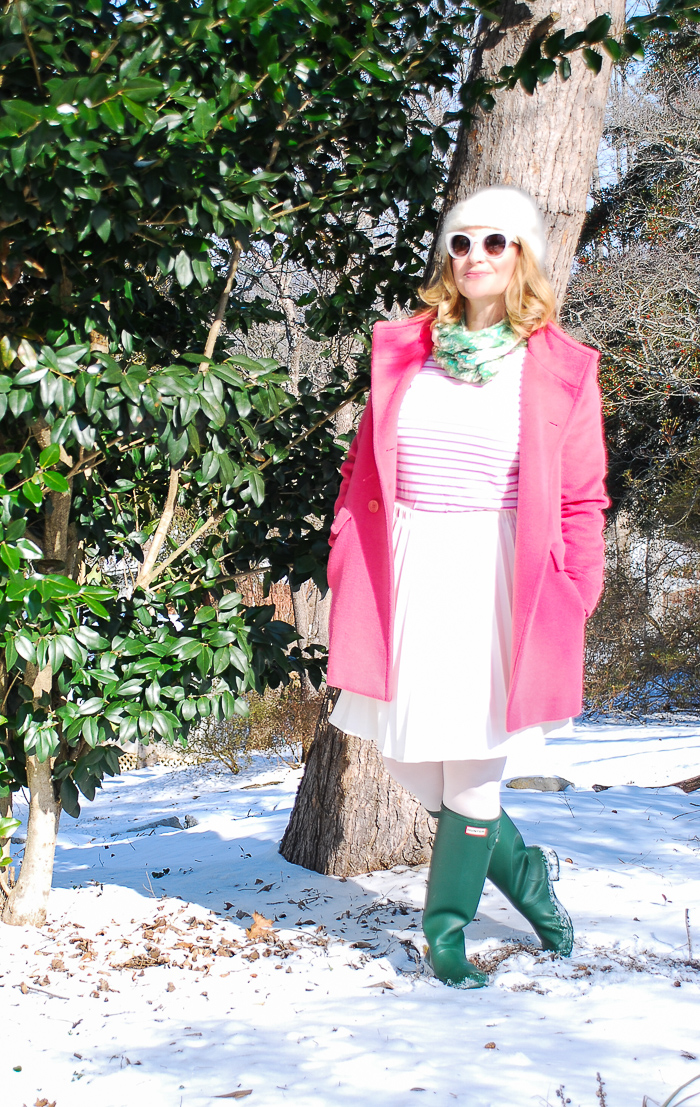 If you are looking for a pink coat, check out this post for my favorites from this season.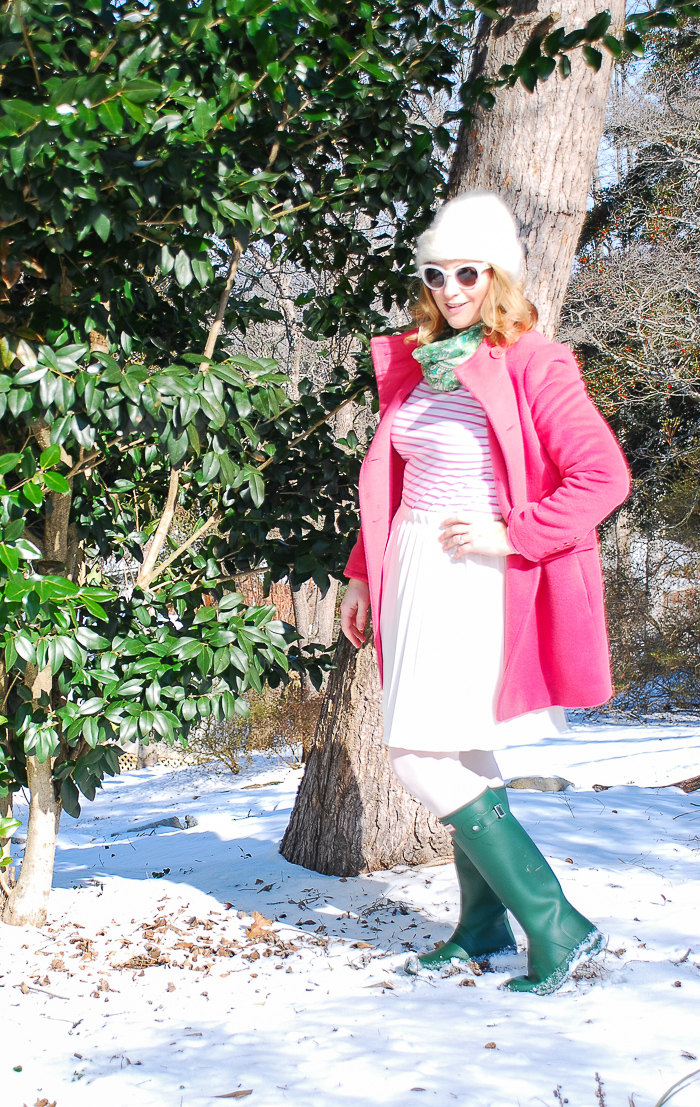 I realize for a fashion post this was a bit philosophical! When I sat down to write this post, I had absolutely no intent to make this about feminism, but I just kept thinking about this song from Funny Face. I couldn't get over how sexist it is, and yet how much I love it, which got me thinking about the way I feel and view pink now versus when I was a girl.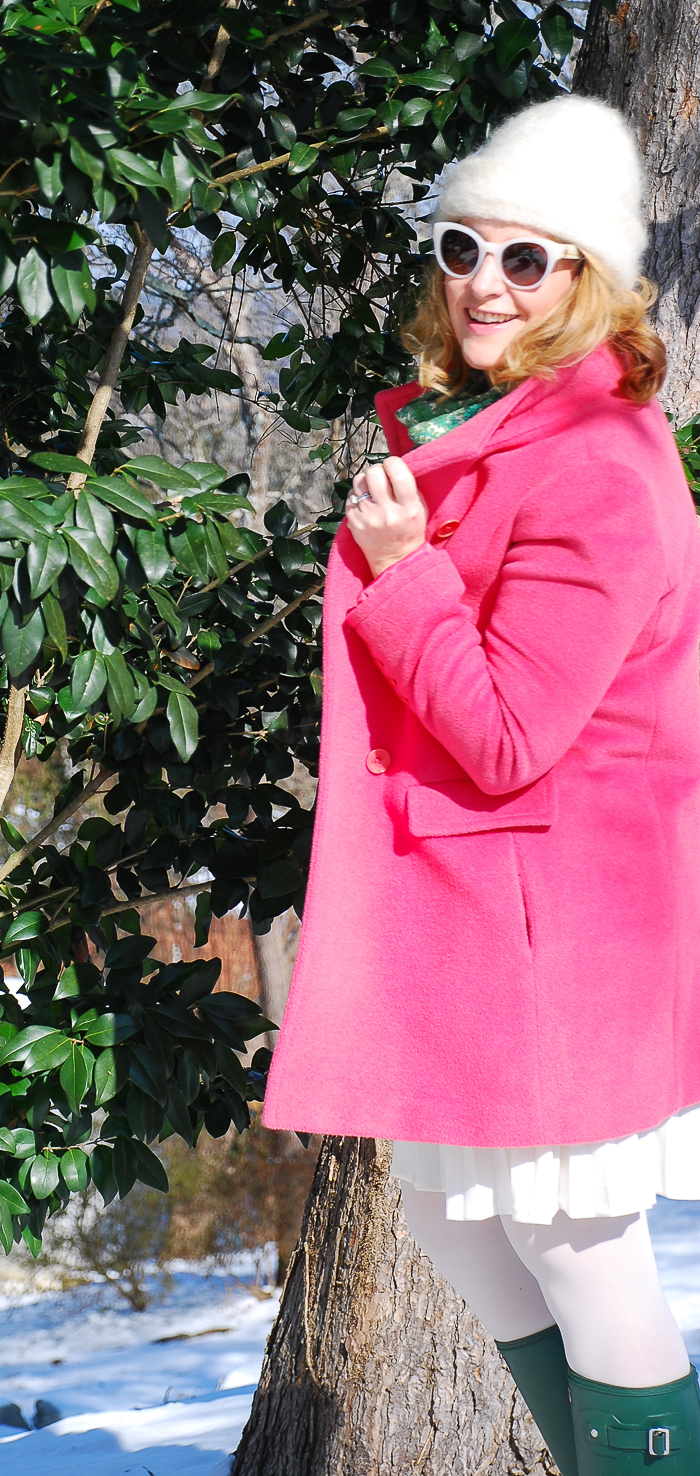 For further reading on these topics, check out:
"Do you ever feel too feminine for feminism" from Writing on Glass
"Pink wasn't always girly" from the Atlantic
The H-Spot: The Feminist Pursuit of Happiness by Jill Fililpovic
Divided Lives American Women in the Twentieth Century by Rosalind Rosenberg
Funny Face: A Film in Love with Fashion from the Guardian
SaveSave
SaveSave