My Favorite Rambling Hikes in the Blue Ridge
The rustle of grass under your feet,
The sound of stones skittering down the path,
The smell of cool, piney air,
The sun on your face,
The freedom to go and turn and wander with no road map,
The connection to nature…
This is what lures me on long rambling hikes in the Blue Ridge Mountains.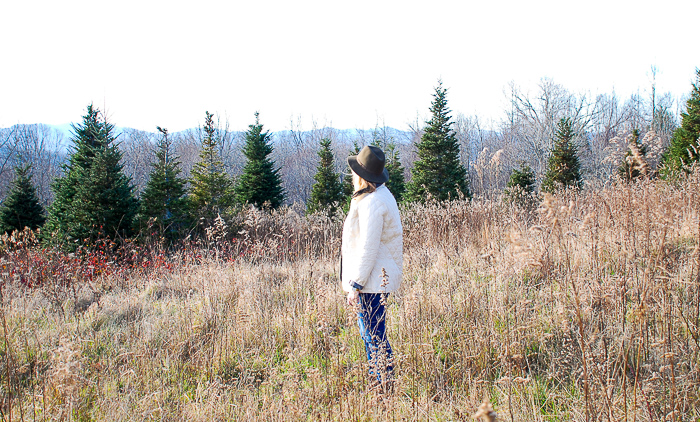 There is a peace that comes from long walks in the woods that just doesn't exist anywhere else, and it has the power to revitalize like nothing else.
I grew up in the Blue Ridge Mountains of North Carolina, and I have been hiking on the Parkway trails and my family's farms since I was a little girl. Obviously, due to the many hikes I have endured since I was young, I think of myself as a sort of hiking expert. I know all the equipment you're supposed to bring (water, boots, a map and of course, a couple mres in case you get lost and hungry) and the best hikes you can find in North Carolina. Over the years there are certain hiking places that keep calling me back. I thought I would share a few of my favorite rambling hikes in the Blue Ridge with you lovely peonies: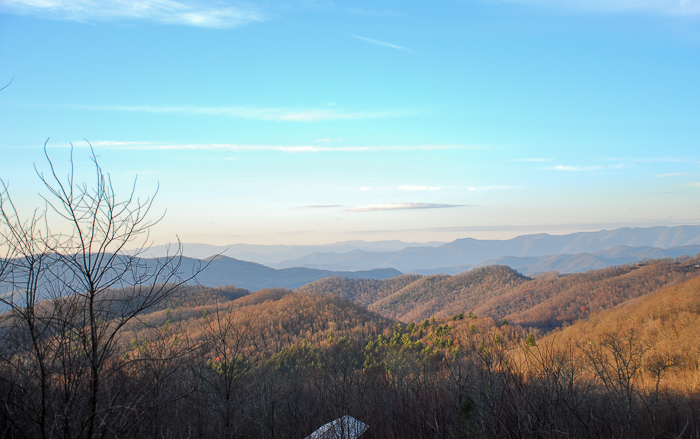 My Family's Christmas Tree Farm on Big Ridge
Of course, my favorite place to take rambling hikes is on my family's farm. It is located near Cashiers, NC and the breath-taking views of the Blue Ridge Mountains, wooded glades, open fields, and ponds are wonderful to explore. This is where the pictures for this post were taken. The farm is open to visitors during Christmas tree season, and we love for people to pick out a Christmas tree and hike over the fields.
A great trail in the area is the 2 mile loop at Whiteside Mountain.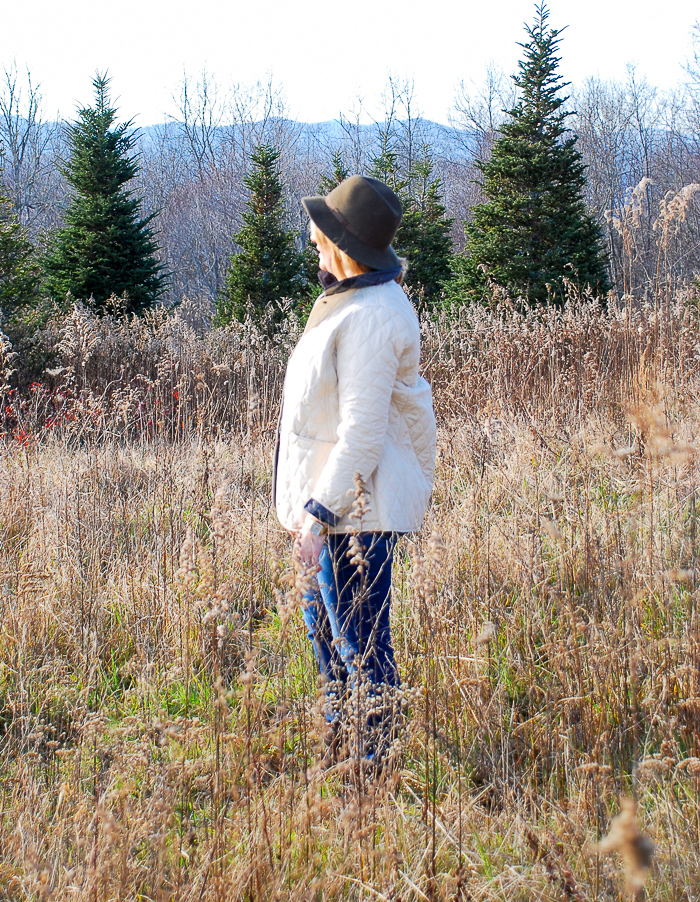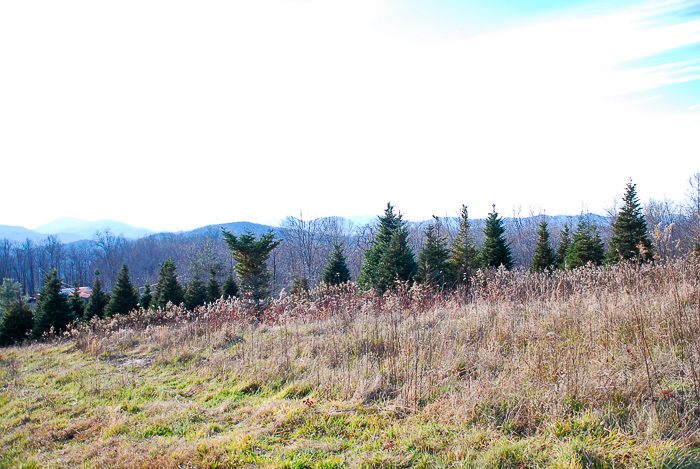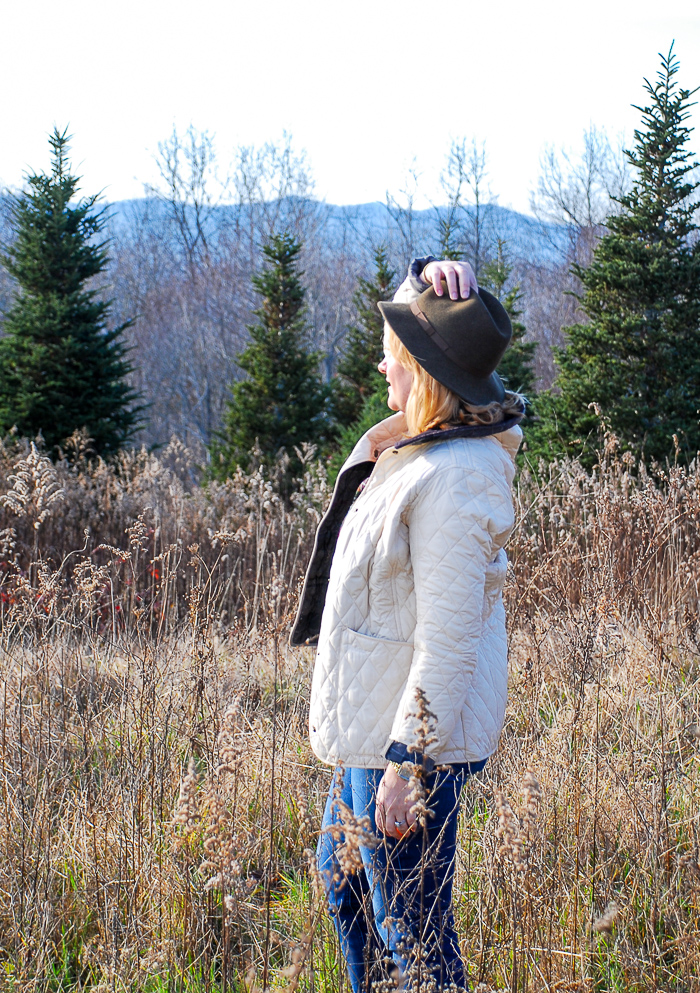 2. Graveyard fields
This hike is in a high, flat mountain valley adjacent to the Blue Ridge Parkway south of Mount Pisgah. Graveyard Fields gives you the feeling of wandering over an alpine meadow. Yes, I love it because it reminds me of Heidi!
Varied terrain, including waterfalls, make this a fun and interesting hike. There are also tons of blueberry plants and rhododendron in the summer! This is one of the first places my dad and I ever went backpacking, so this hike really holds special memories for me!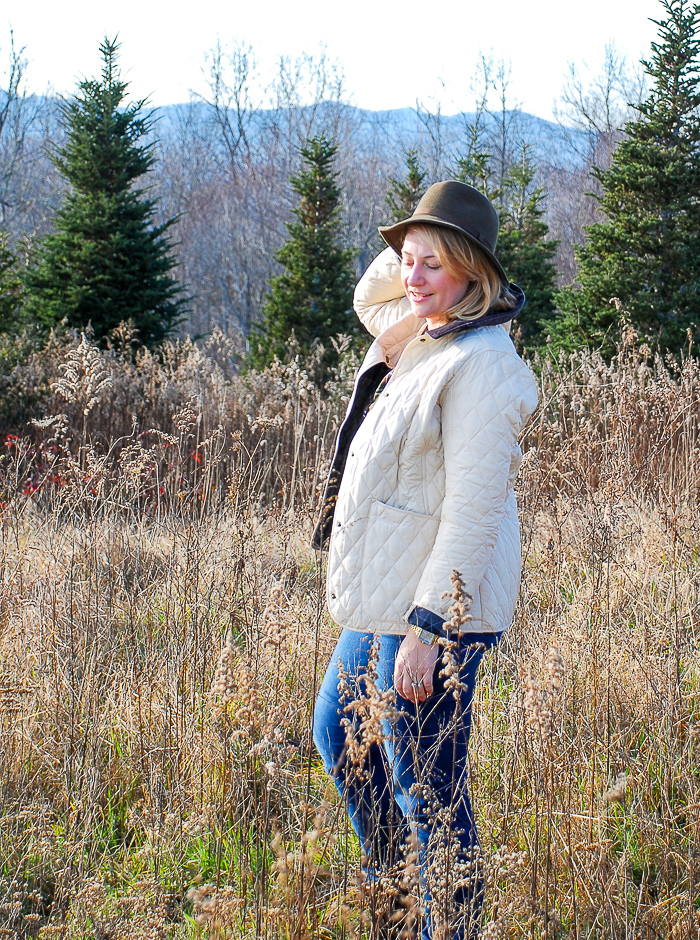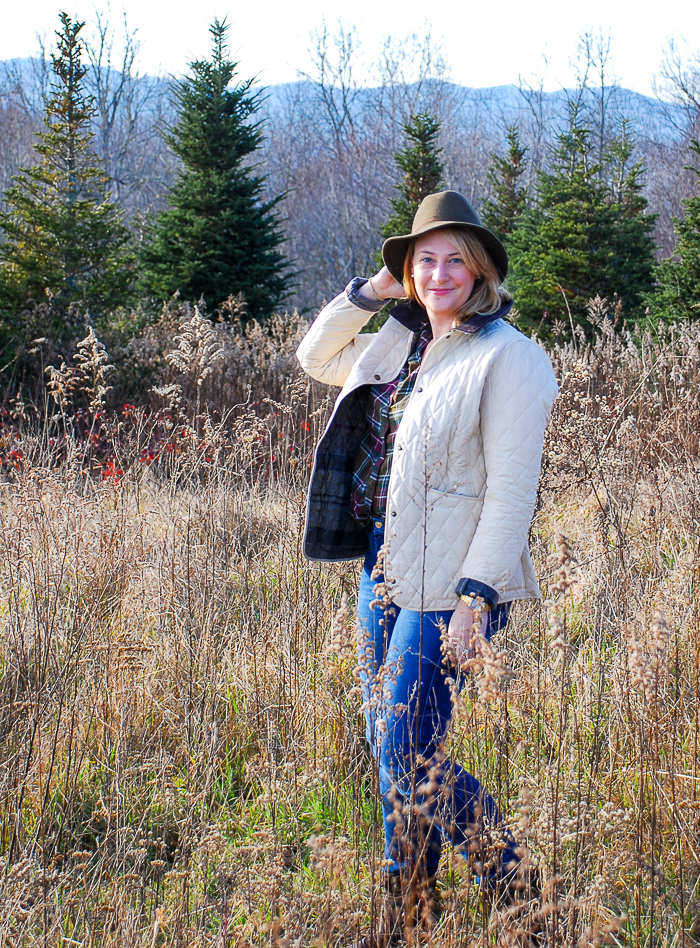 3. Panthertown Valley (or as the locals say "Paintertown")
To truly escape from it all and explore a back-country area of the Blue Ridge head to Panthertown Valley, a 6,295 acre heritage area in the Nantahala National Forest. A network of trails and old logging roads lead to waterfalls, bogs, and spectacular overlooks of the valley and its cliff faces.
Panthertown Valley holds special meaning for me and my family. My great grandfather was a land agent there back in the early 1930's and actually one of the waterfalls is named after my great grandmother, Granny Burrell.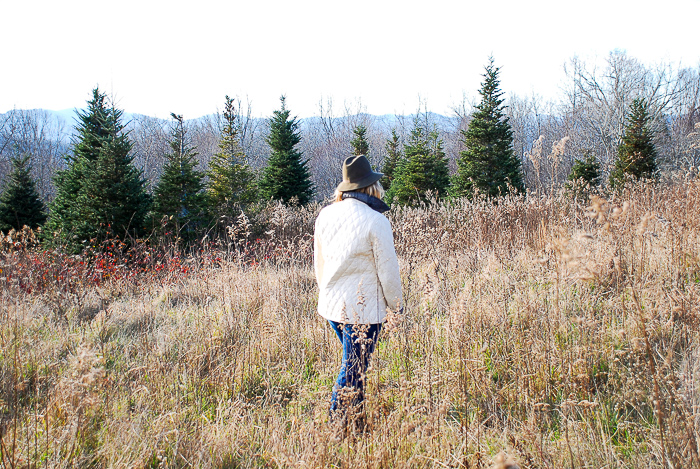 Get My Rambling Hike Look
*This post contains affiliate links.*
Coat Barbour Montrose (Sold Out, Similar Here) // Jeans 7 For All Mankind // Flannel Shirt Abound // Hat Vintage Pendleton (Similar Here) // Boots Ugg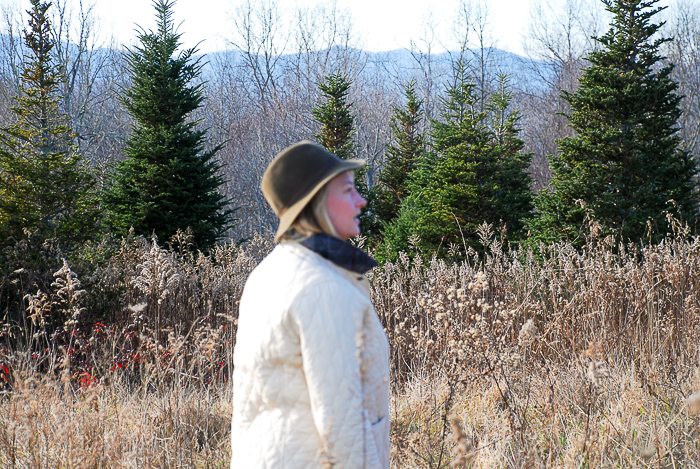 4. Dry Falls
Just outside of Highlands, NC along Hwy. 64 is a beautiful series of waterfalls down the Cullasaja Gorge. Dry Falls is one of the best ones to stop and enjoy because you have the opportunity to walk underneath it. The 75 ft. waterfall flows over a cliff and you can walk behind the falls, staying dry. There is also an easily accessed parking area and built path to get to the falls.
While this hike is short and not very rambling, Dry Falls is one of my favorite places to visit in the Blue Ridge Mountains! Take a picnic and enjoy the sound of rushing water and the cool spray of the falls. On a bright sunny day you can catch misty rainbows, if the light hits just right!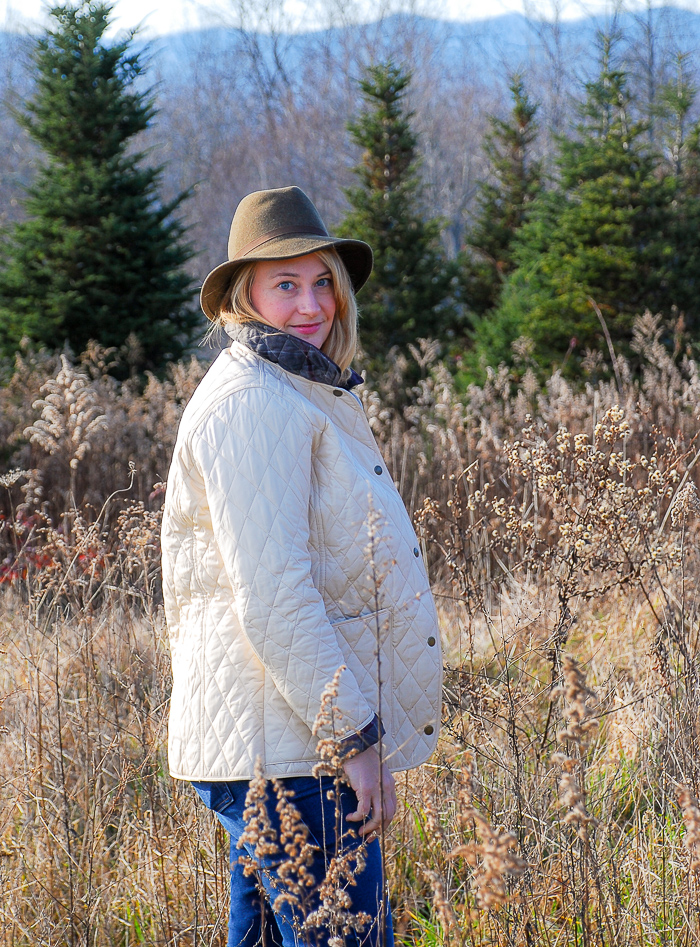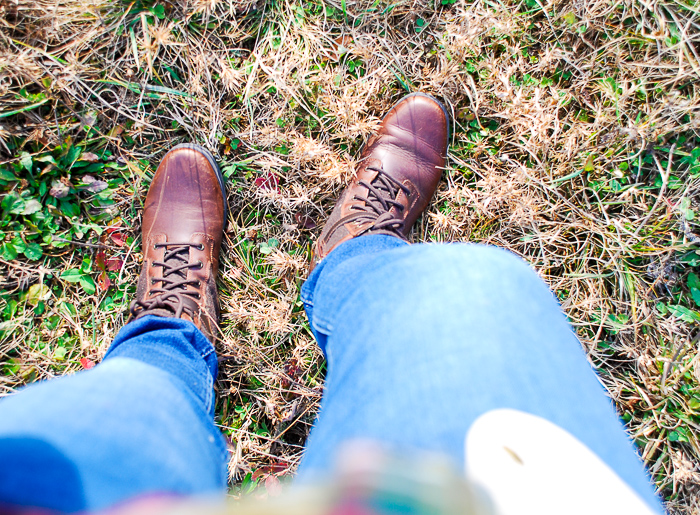 What are you waiting for? Get your hiking boots on!
Partying at Straight A Style…Pumps and Pushups…My Girlish Whims…I do deClaire…
SaveSaveSaveSave
SaveSaveSaveSave
SaveSave