Repurpose grocery store wine totes as storage caddies to organize your closet, bathroom, and suitcase. No crafting, sewing, or gluing necessary!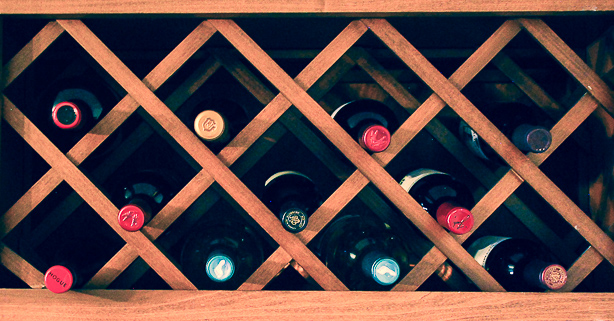 We love…LOVE wine here at the Medlin household! We are not very picky or snobbish about our wines either.  As a consequence, we've accumulated quite a few grocery store wine totes.
You know the ones I'm talking about. You get them when you buy more than 2 bottles of wine at a time. They have nice divider sections to slip each bottle down inside. Ringing any bells?
Well we had a stack of these piling up in the closet, and I got to thinking about what else I could do with these.  Obviously, re-using them at the grocery store for wine and other bottled goods (EVOO, vinegar, juice, etc.) is top of the list.  But the compartments within these totes also make them great for organization!
Here are 2 ways to repurpose grocery store wine totes:
Storage caddy for shoes
Get a thick plastic or wooden hanger and using the velcro closure on the grocery store wine tote fix them to the hanger.  Then fill the compartments with shoes! How easy is that?  You can color coordinate each bag or organize by type!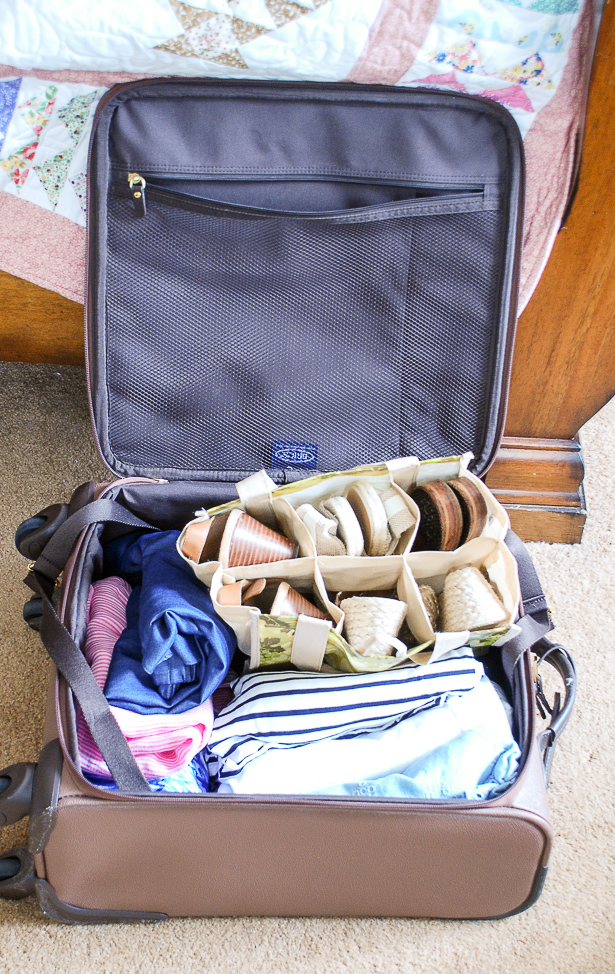 Packing for vacation? Use your repurposed shoe caddy to organize your shoes in your suitcase and keep them from getting your clothing dirty.
Storage Caddy for Hair Products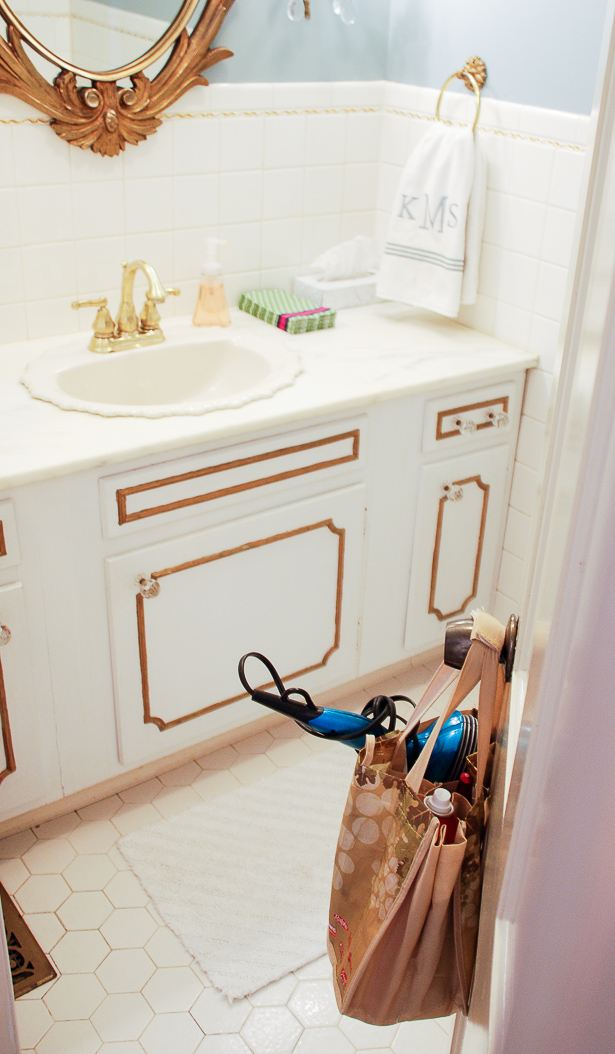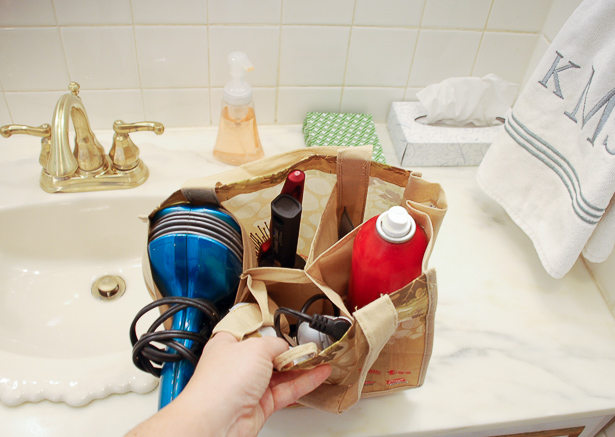 Repurpose grocery store wine totes to organize your bathroom and store your hair products and styling tools.  The interior compartments are the perfect size to fit your hairspray, brushes, hair dryer, and straightener or curling iron!  Store the caddy under your sink or hang it up some where convenient.
You could also use a wine tote for large bottle cosmetics and skin care products like lotion!
Although I'm only sharing 2 ways to repurpose grocery store wine totes, I'm sure you can easily think of other helpful ways to use these bags.  In fact, while writing this post I realized they would be great to organize cords, craft supplies, winter gloves and hats, and even pet supplies.  OMG the possibilities…
Happy Repurposing and Organizing!
Pin this organization idea for later:

Partying at The Dedicated House…Pumps and Pushups…
SaveSave
SaveSave
SaveSave