How to Tie a Multi-Loop Bow
A multi-loop bow is a decorating basic you need to know. Use these pretty bows on everything from presents to wreaths. Master this DIY in time for holiday decorating with this video!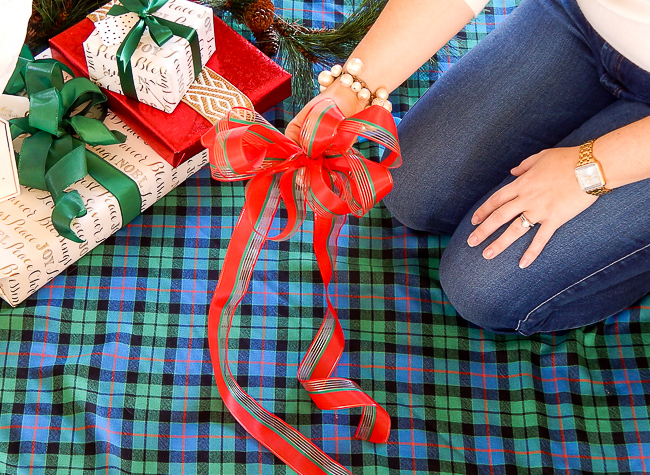 This multi-loop bow tutorial teaches you how to tie an easy bow, but it may take a little practice to get it just right, so be patient with yourself. For your first bow choose a floppy to semi-stiff ribbon that is double sided to practice on. Once you get more confident, try other types of ribbon. A wired ribbon is great because you can position the loops exactly how you want them!
Watch the video to learn how to tie an easy multi-loop bow.
Additional Tips to Tie the Perfect Bow:
Start your bow by leaving a length of ribbon for one of the tails, and then you pull ribbon for your loops from the ribbon still on the roll.
If you use a one-sided ribbon, be sure and turn it right side up as you make your loops.
The tighter you twist the center of the bow as you make the loops, the more poofy the bow.
If you want multiple tails on your bow, make two or three really big loops and then cut them in the center after you've tied off the bow with the wire in the center.
Be sure to cut your ribbon edges on a slant for a pretty tail or you can fold the ribbon in half and cut to get the "v" look.
These bows look great on just about anything! I use them on…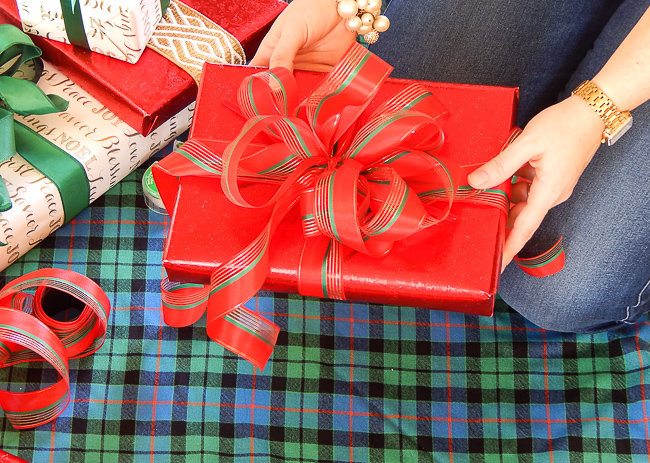 Presents…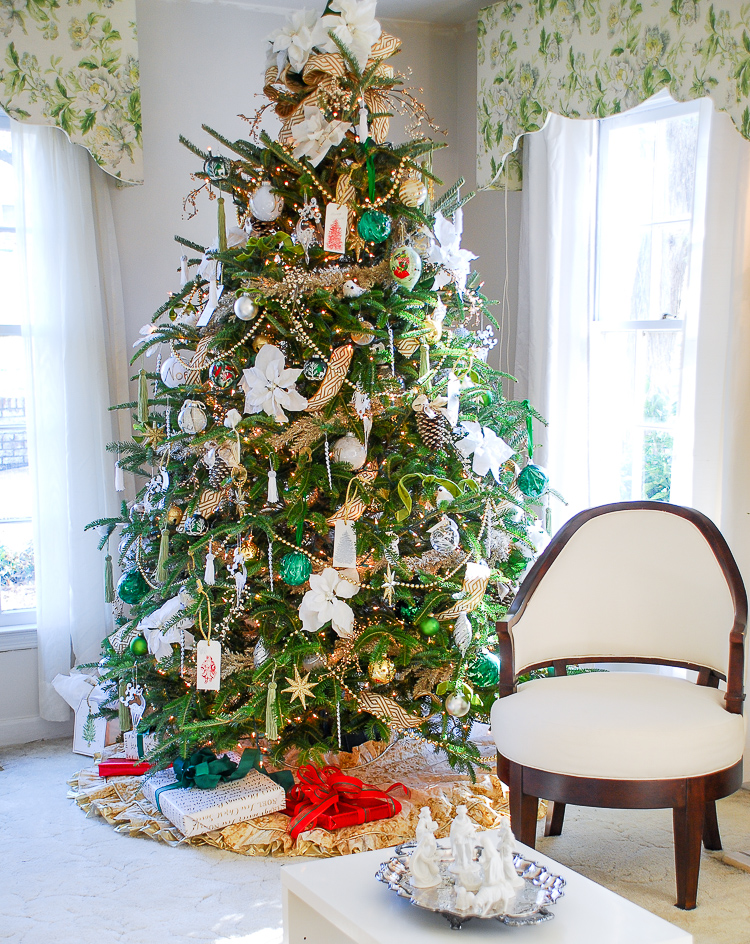 Christmas trees…
See more of this Christmas living room here.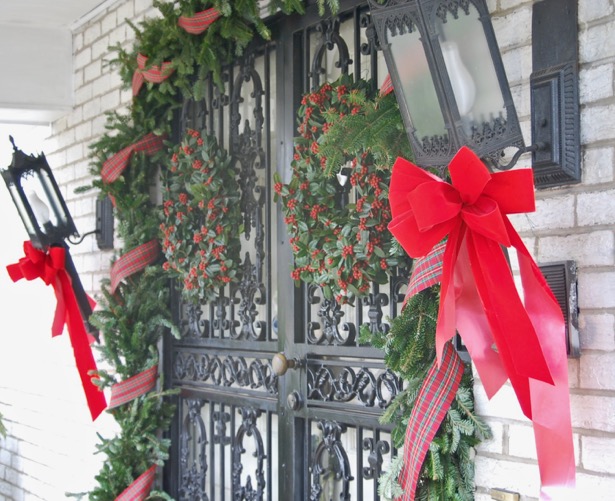 Sconces…
See more of this Christmas front door here.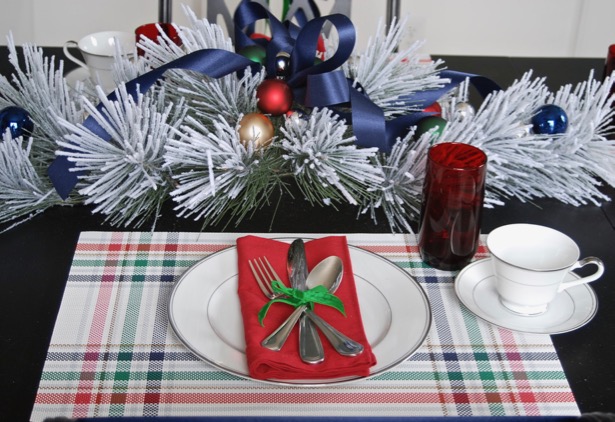 Centerpieces…and so much more!
See more of this tablescape here.
My Christmas decorating moto – if it needs more Christmas cheer, put a bow on it!?
For more great Christmas decorating tips and tutorials join the P&P Social Circle. As a subscriber you'll get access to The Southerner's Guide to Charming Christmas Decor filled with more videos and decor inspiration!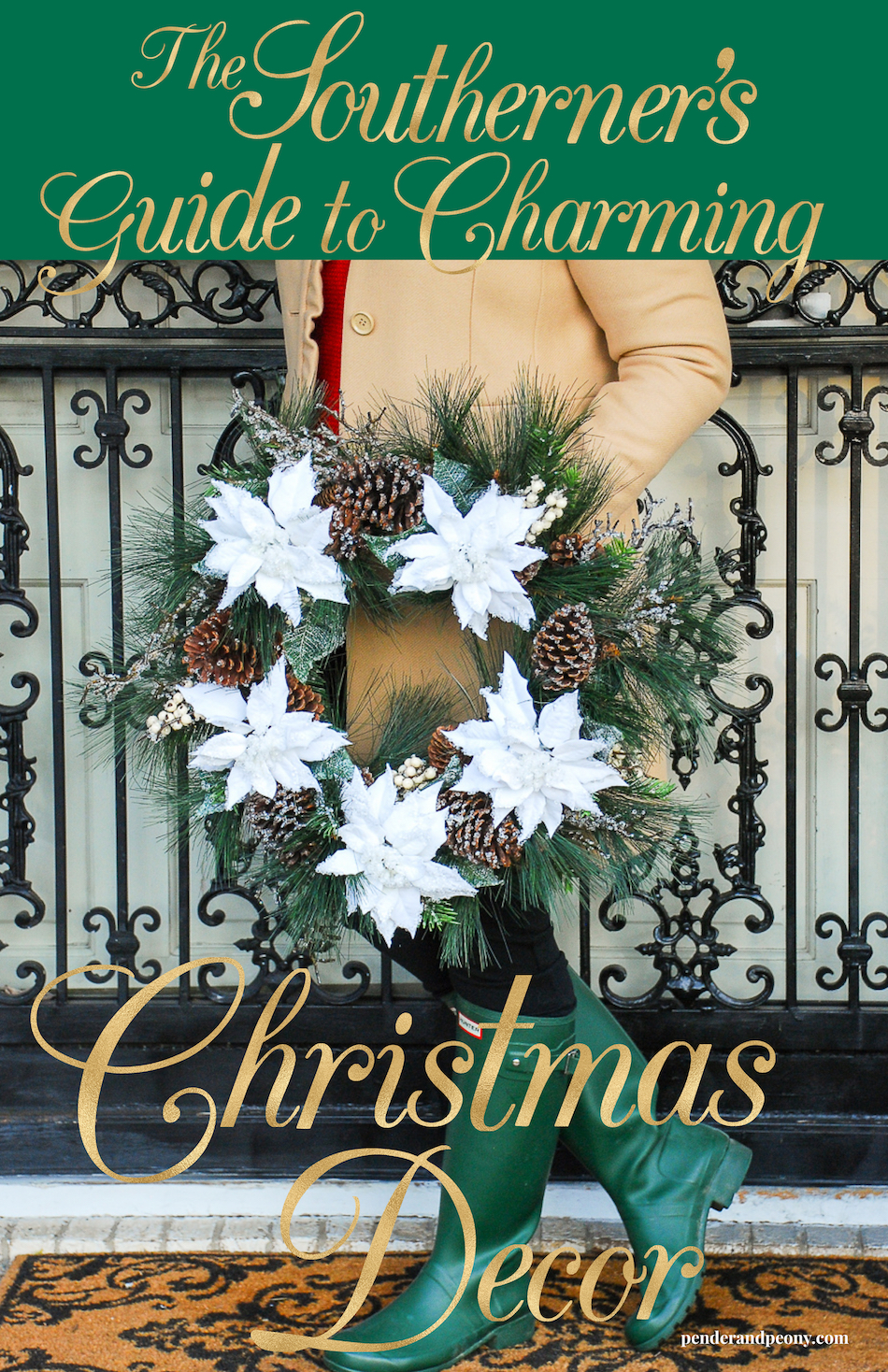 Partying at Between Naps on the Porch…My Girlish Whims…
SaveSave
SaveSave
SaveSave
SaveSave
SaveSave
SaveSaveSaveSave