Holiday Etiquette & Hospitality + My Plaid Christmas Table
The Southern approach to holiday etiquette and hospitality plus a plaid Christmas table idea perfect for holiday entertaining.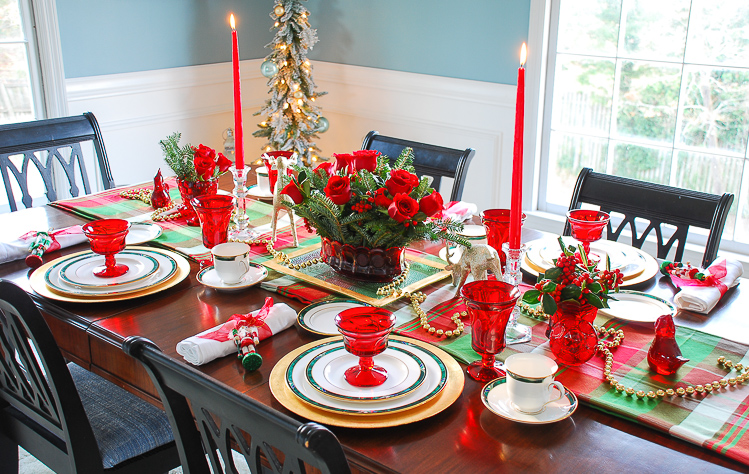 Good manners the world over are important even today when it feels like propriety has fallen out of favor and civility is long forgotten. Here in the South, being courteous and well-mannered have a certain sine qua non status with a distinguished flair that is undeniable. There is just a certain way to do things down here, and it's not about being fussy or overly pretentious. It's about treating people well and showing respect. It's about upbringing and family. It's about courtesy and hospitality.
In general, the well-mannered Southerner:
Says please and thank you – sir and ma'am
Helps their neighbor with a ready hand whether it's holding a door open or sharing a meal
Smiles and greets passersby
Has thank you notes at the ready
With Christmas fast approaching, I wanted to take a moment to review some of the basics of holiday etiquette and hospitality.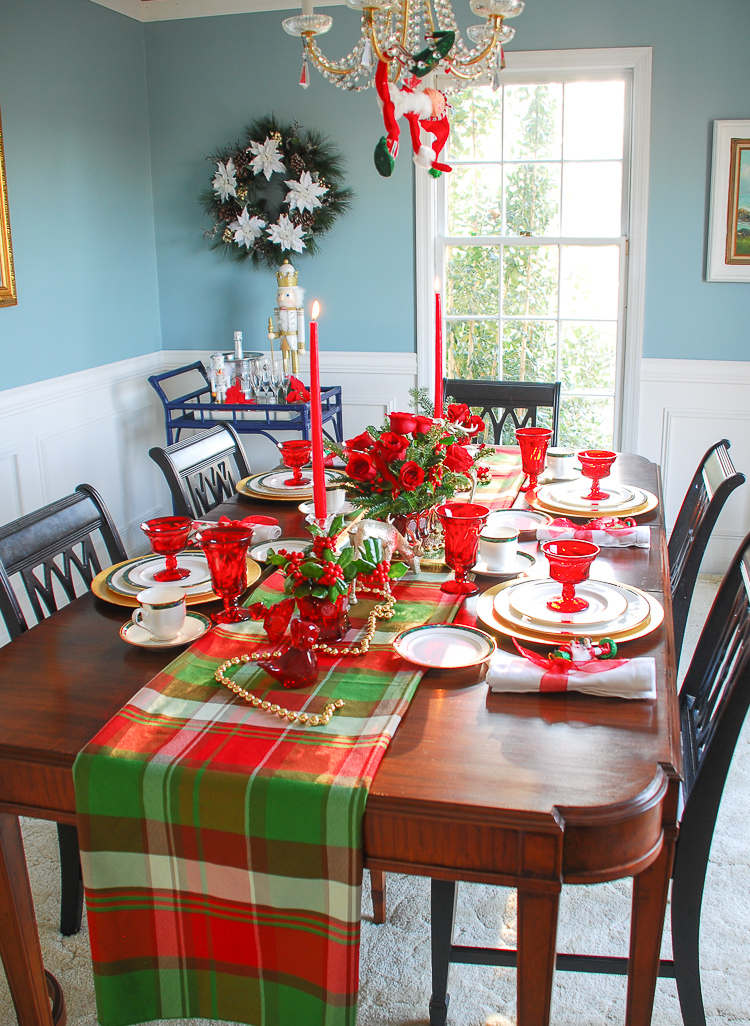 Being a Good Guest- Proper Table Manners & Beyond
First of all, if you have been blessed to receive dinner and party invitations for the holidays, don't ignore those R.S.V.Ps. Answer those invites promptly. This is always good etiquette whether holiday or no. A lot of planning goes into those events and you should give your hostess plenty of notice of your acceptance or regrets.
Secondly, be prepared to genuinely participate in the event. If you are attending a party, be ready to mingle and engage in conversation, play party games, and get up and dance. At a seated dinner, conversation is required. Put your cell phone away and connect with those around you (this is probably my biggest pet peeve for violations of holiday etiquette).
If you run out of conversation topics, just remember the ABCs trick…run through the alphabet in your head and think of a topic for each letter. Appetizers? Books? Cocktails? Dogs? Certain topics are not permissible at the Southern table or at least you should be ready for turmoil if you introduce them: money, politics, football rivalries…
Humbugs should just stay home. A host would much rather deal with a regret to attendance than a party-pooper!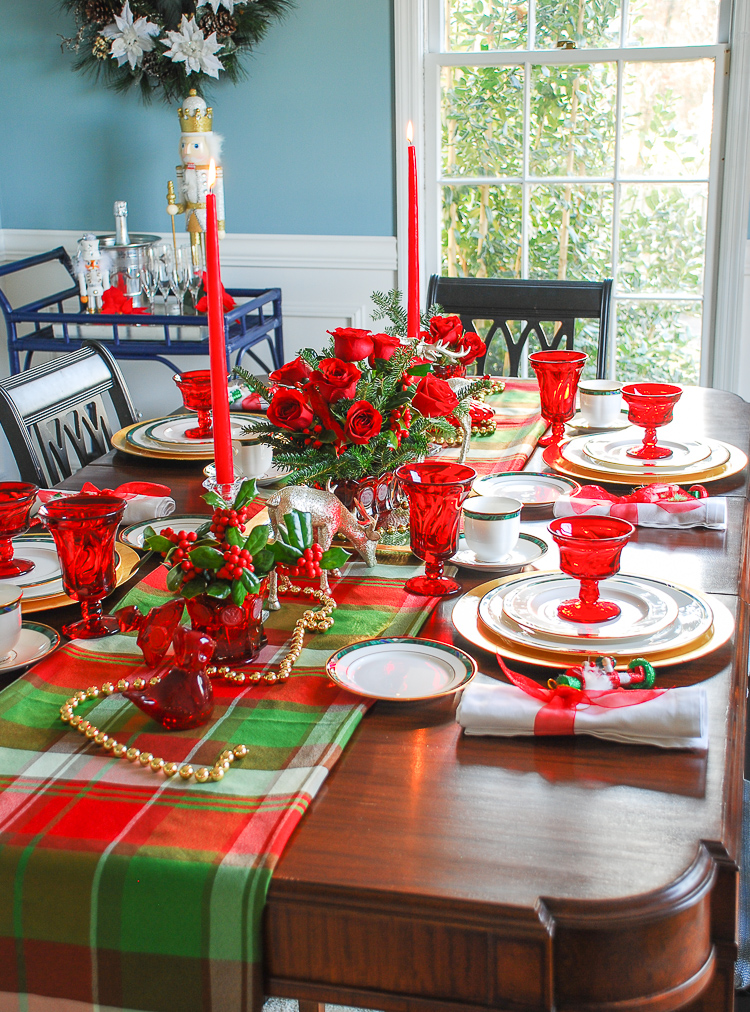 The Finer Points of Holiday Etiquette for the Good Guest:
Offer to help. Generally, the well-mannered Southerner offers assistance before the event, asking if they can bring something. If this is declined, offer again at the event to answer the door or serve drinks or take the dog for a walk.
Do dress appropriately. Make an effort to look polished. As Oscar Wilde put it, "You can never be overdressed or overeducated."
Seek out the host and graciously thank them upon arrival.
Follow the hostess' lead. Wait for the hostess to be seated, pick up her utensils, etc.
Do sit where your place card directs you.
Do remember your bread plate is on your left and your drinks on your right.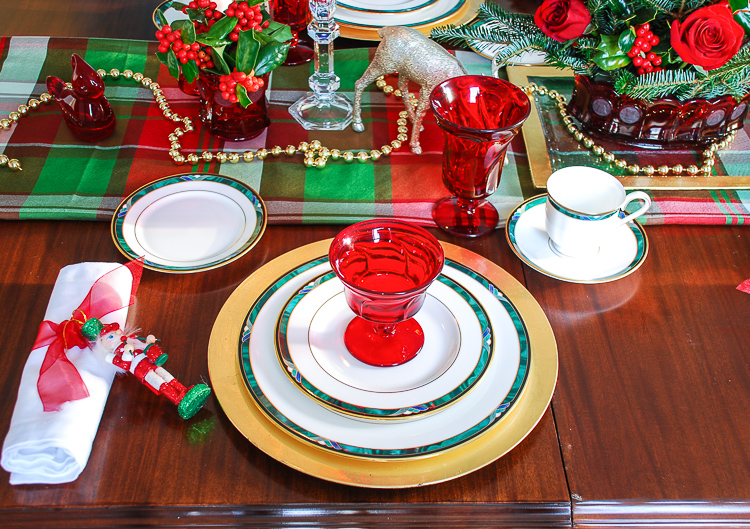 Don't season your food prior to tasting and be mindful of imposing your eating restrictions or preferences on others.
Do eat, pacing yourself according to other guests and only return for seconds after everyone has been served. Be careful not to overly indulge in food or drink.
Gifting does not have to be reciprocal. If you receive a gift and you are unable to return in kind in the moment, thank the giver graciously and exclaim over the present.
Party hopping is permissible, but be sure to seek out, greet and thank the host and mingle for at least 40 minutes. For a seated dinner, obviously, this is not appropriate.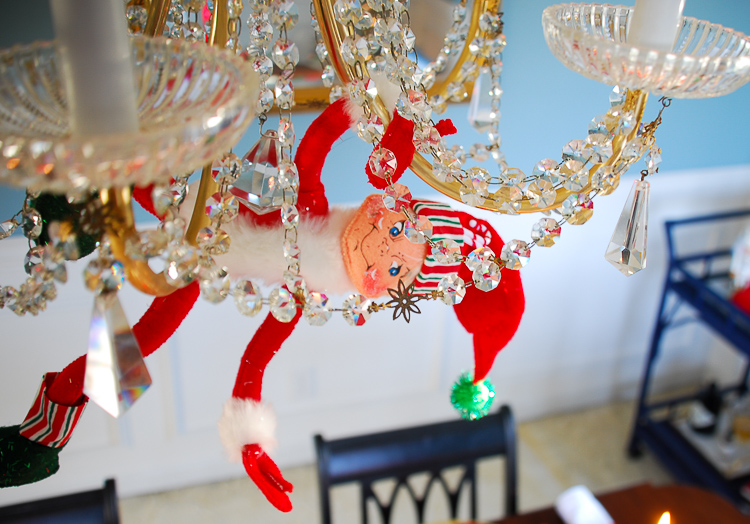 A short and sweet toast that thanks the hostess is always welcome from a guest. You can toast with water and without clinking. If you are the subject of the toast, raise your class, but do not drink.
Don't come empty handed. Bring a little hostess gift as a special thank you – a bottle of wine, cocktail napkins, specialty soaps, or gourmet treats are always good ideas.
A good guest compliments her host on their home or food or table setting.
Don't overstay your welcome. Take your cue from the hostess. Phrases like "Well, this has been fun…" or "I'm just tuckered out…" or "Billy has an early…" are sure signs to say good night.
Looking for other Christmas tablescape ideas? Check out this whimsical-glam table!

Being a good Hostess – Beyond Simply Entertaining
Opening your home to others is a way to show your love and care of them. It is about creating memories and making connections. It is about hospitality not simply entertaining.
Hosting Christmas events can be particularly stressful as there is added pressure to make the holidays special and memorable..to create that holiday magic! We want our holiday dinners to have a festive atmosphere and to be filled with delicious food and laughter. No matter what else happens make guests feel welcome and comfortable! They will appreciate your effort and kindness even if the pie burns or Uncle Jack throws back too much egg nog.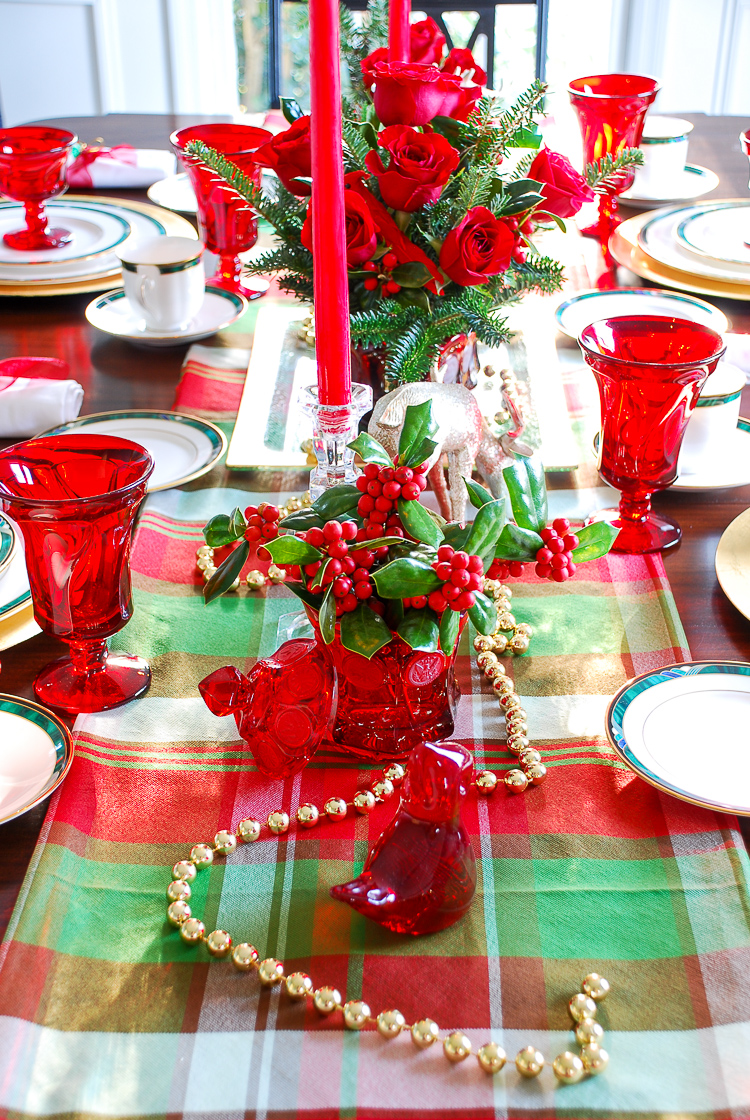 The Finer Points of Holiday Etiquette for the Good Hostess:
Choose seasonal foods that make the evening memorable. This is the time of year to break out your great-grandmother's fruit cake recipe and cook up special holiday foods.
Set a beautiful table that includes family heirlooms and festive accents that create a warm, charming atmosphere.
Allow guests to help you in some fashion whether it is bringing a dish for the meal or helping serve. Many guests will feel more comfortable with a task at the party, and you should accept their assistance gracefully.
Do think through seating arrangements for a dinner-party.
Don't over-set your table with un-necessary utensils and dinnerware. Just because it looks good doesn't mean it won't be a hassle while eating and serving or confusing to your guests.
Be sure you have a greeter at the door to help guests know where to park, put their coats, and direct them to the bar.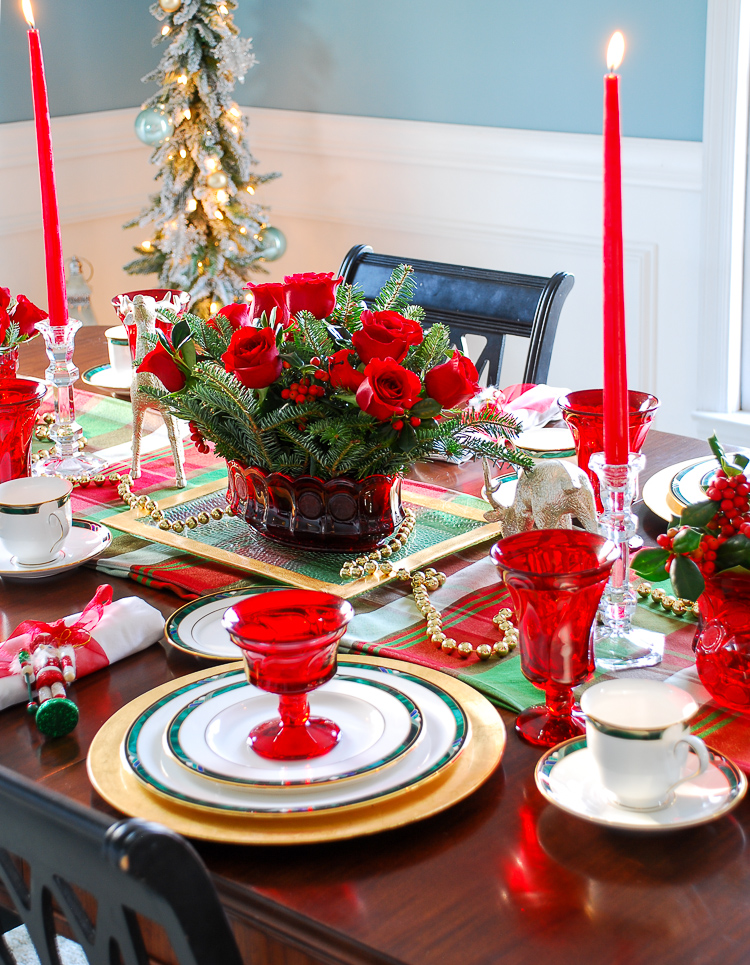 Be ready to guide conversation, fill in lulls, and help sidestep potentially ugly or distressing conversations.

Accept hostess gifts graciously and with

gratitude, but don't feel pressured to use them that evening or even open them immediately. You don't want to make guests who did not bring anything uncomfortable.

Think through how guests will get home if they overly imbibe (although a good guest should not commit this faux-pas, see above).

Leftovers should be left with the hostess if they were removed from their original container, but as the hostess it is always polite to offer to fix guests a take home bag.
A good hostess knows when to ignore bad manners and violations of holiday etiquette. She uses tact to get out of awkward situations.
I hope you enjoyed taking a peak at my Christmas table all decked out in plaid, and just look at that silly elf trying to steal a bit of Christmas dinner!? With these holiday etiquette guidelines and rules of hospitality, you will be ready to sashay your way through the holiday event whirl with grace and panache!
Keep it Merry Y'all!
Partying at My Girlish Whims…Pumps and Pushups…Between Naps on the Porch…
SaveSave
SaveSave
SaveSave
SaveSave
SaveSave
SaveSave
SaveSave
SaveSave