Blue and White Mantel Decor: Fall to Christmas
Transition your blue and white mantel decor from fall to Christmas in just a few easy steps with pops of a seasonal accent color. Switch the orange for red and decorate for two seasons with little effort!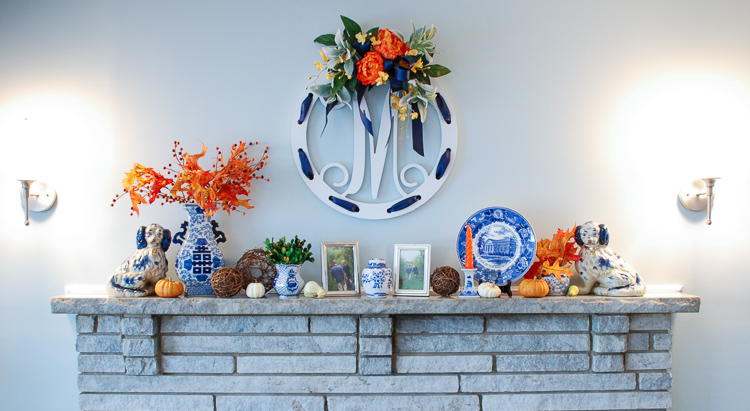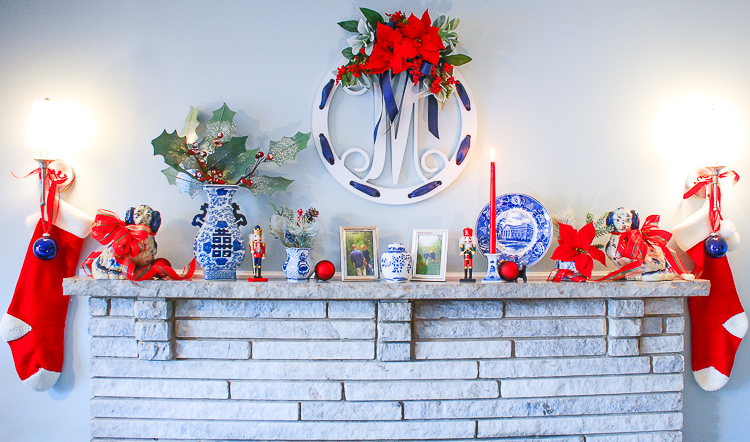 I hope y'all remember my blue and white fall mantel with the DIY monogram sign and my pair of Staffordshire spaniels. Yes? Well I decided to keep things really simple for Christmas decor and leave the blue and white china on the mantel. I switched the orange accents for red ones, and voila a wonderfully festive Christmas mantel for the family room!
This totally proves my theory that blue and white go with literally everything! Orange, red, yellow, green…it doesn't matter it will work beautifully with this classic color duo. In fact, I'm thinking about leaving my blue and white mantel decor up through next summer, and I will truly put my theory to the test. Let's see if I can simply swap out the accent color for spring and summer to create seasonal mantels using the blue and white. Challenge accepted!??
Come summer remind me I did this to myself…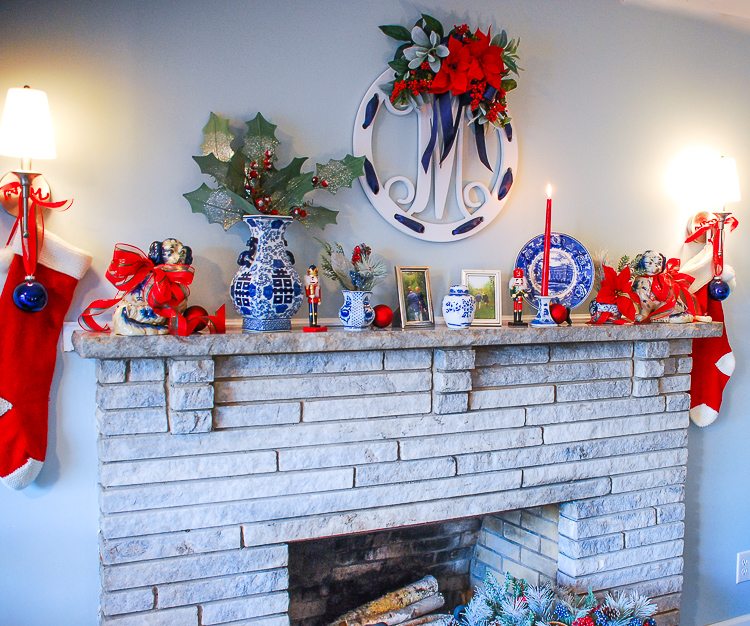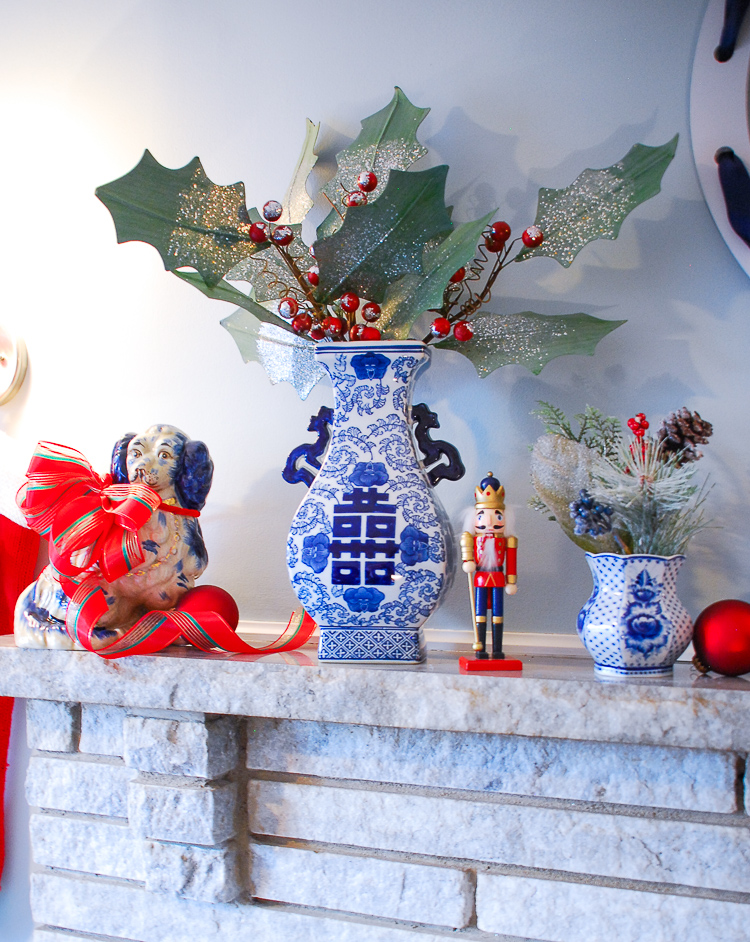 See how I made the monogram sign here.
How To Transition Blue and White Mantel Decor from Fall to Christmas – 5 Easy Steps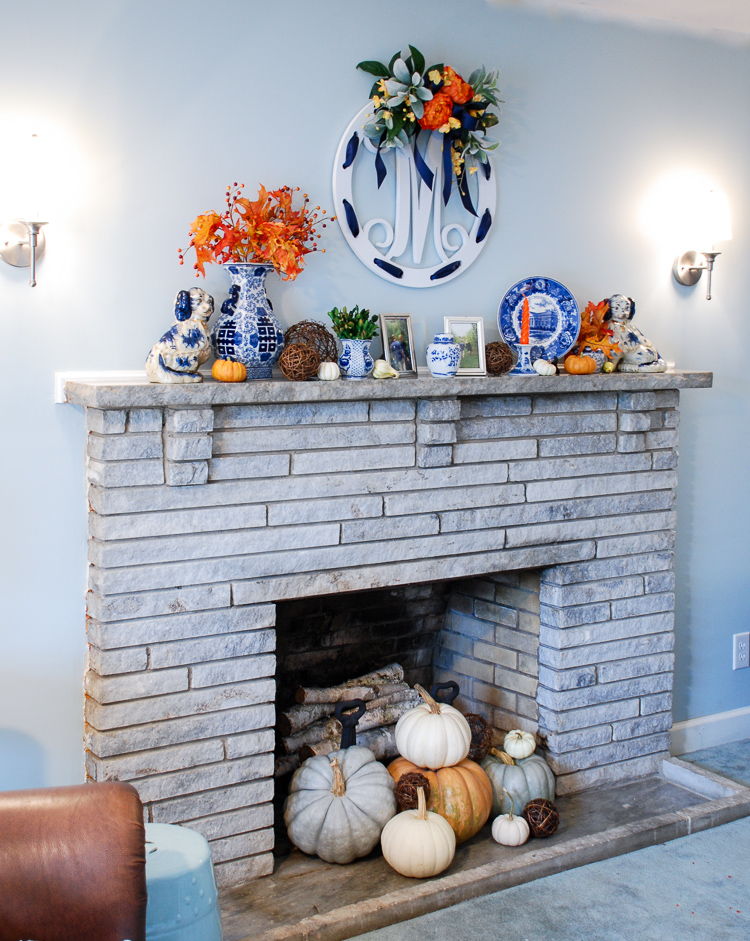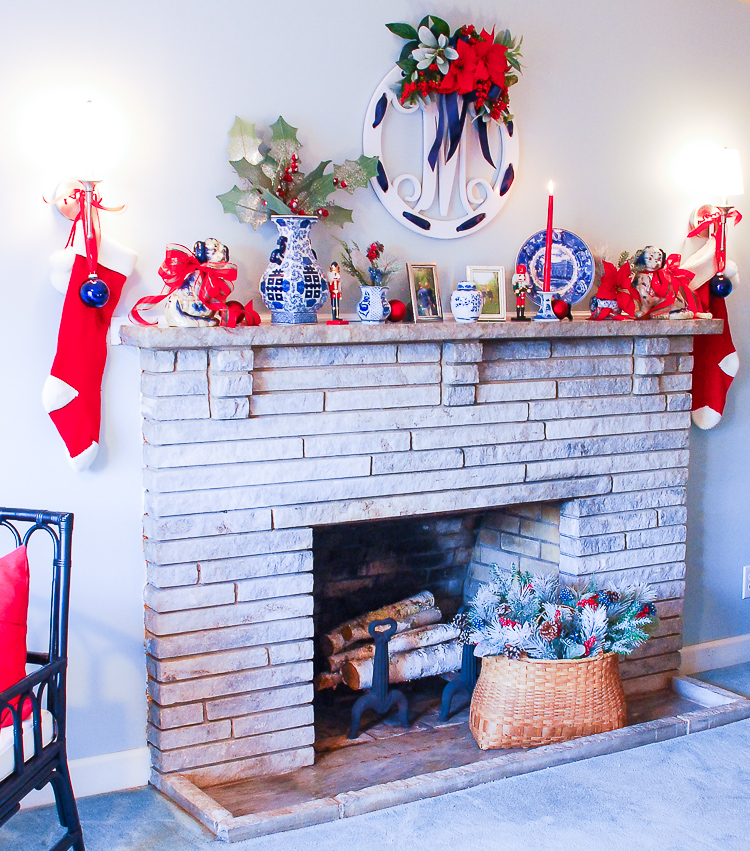 Step No. 1 Swap Out the Main Florals
To transition my blue and white mantel decor from fall to Christmas, I first changed the two main floral accents: the monogram sign topper and the vase filler. To do this I simply pulled out the orange and yellow flowers and replaced these with red poinsettia and berries. I filled the vase with giant paper holly sprigs.
Step No. 2 Change the Secondary Florals
There are two additional floral elements on the mantel: small vases one with boxwood and one with fall leaves. Here I swapped the boxwood for pine and the leaves for a poinsettia. This really helps coordinate the monogram sign with the fire board.
Step No. 3 Add More Red Accents
In the fall mantel, I used small decorative elements to fill out the decor with willow balls and mini gourds. I removed those for the Christmas mantel and replaced them with nutcrackers and red ornaments. I also bedecked the spaniels with beautiful red bows. I love the added whimsy and fun this creates. Learn how I tie a multi-loop bow with this video.
Step No. 4 Switch the Fireplace Filler
Sad to say but the beautiful heirloom pumpkins had to go. They were starting to "wilt" anyway. In their place, I used a big basket of flocked pine branches accented with pinecones and red and blue berries. I love how this looks!
Step No. 5 Bedazzle the Sconces with Christmas Cheer
My blue and white mantel decor needed an added pop, so I hung our red and white stockings from the sconces and carried the blue over with an ornament. I think this gives the mantel that extra special Christmas cheer! ?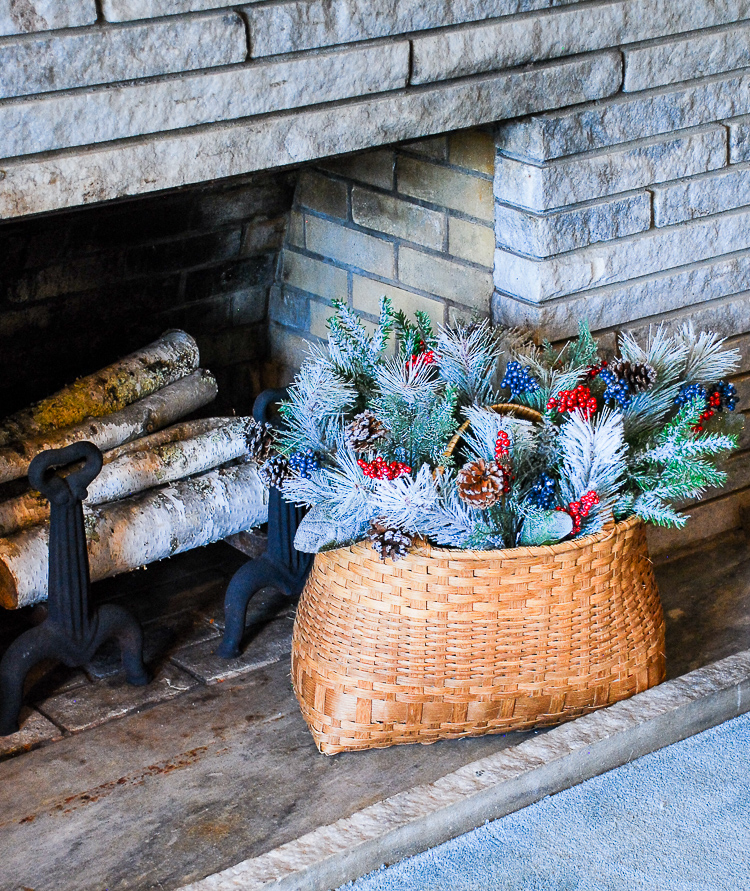 What are you doing to make your Christmas decorating easier this year? Share your tricks below!
Pin this for later: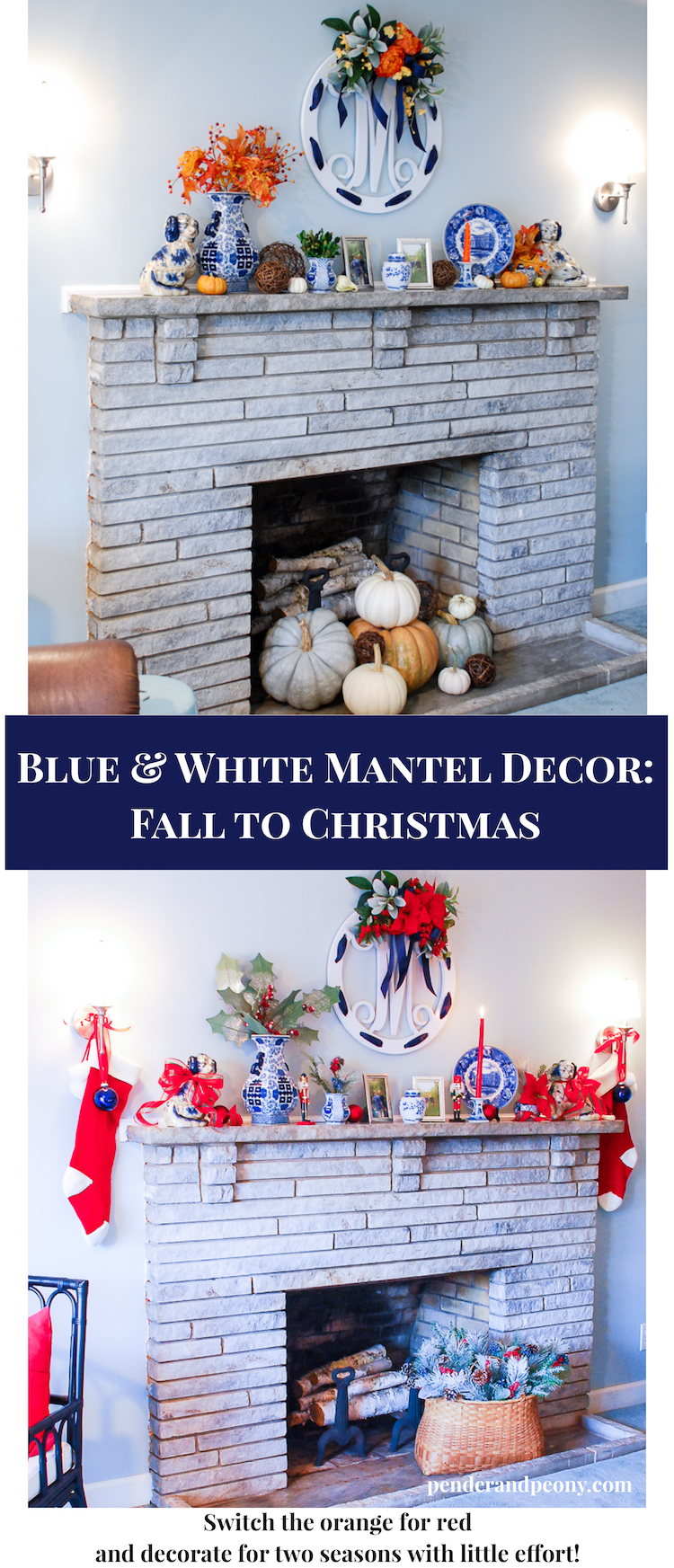 Want more Christmas decorating ideas and tutorials? Sign up for the P&P Social Circle, and I will send you access to the Southerner's Guide to Charming Christmas Decor filled with DIY videos and tons of decorating inspiration!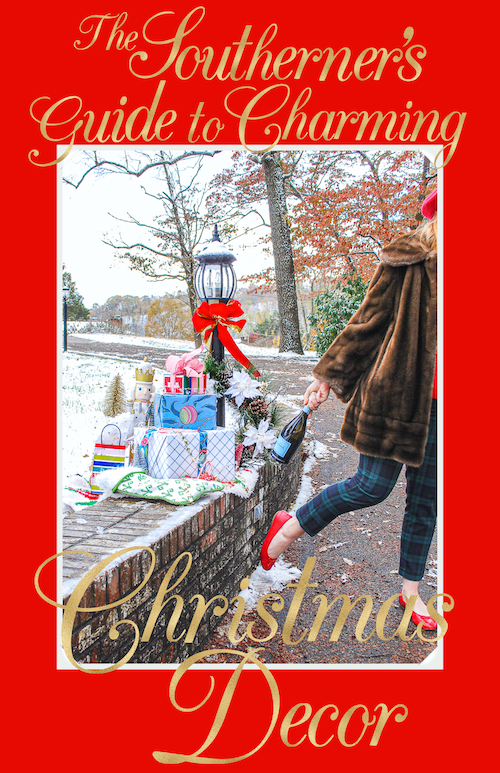 Partying at East Coast Chic…Between Naps on the Porch…My Girlish Whims…
SaveSave
SaveSave
SaveSave
SaveSave
SaveSave
SaveSave
SaveSave
SaveSave
SaveSave
SaveSave