Embrace this season's moody fall floral dresses in rich colors, decadent fabrics, and vintage patterns!
Florals are always classic in my book, but on the fall 2017 runways fall florals were particularly stunning with their moody, sumptuousness. I am particularly loving the luxury fabrics like velvet and silk with floral patterns, but October here in the South is still quite hot, and floral chiffons are more appropriate. The fall floral dress I'm wearing is by 1.State from last season, but the vintage pattern and darker palette totally still work for fall this year. Throw in a pair of ankle boots and a cute handbag, and I'm ready for brunch, church, or date night!
See my fall floral dress picks from this season below!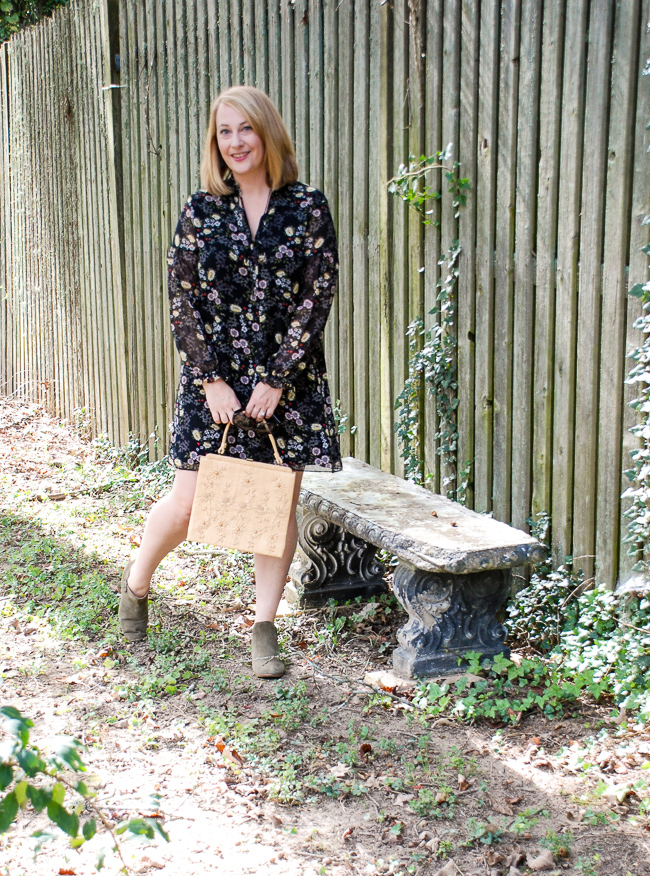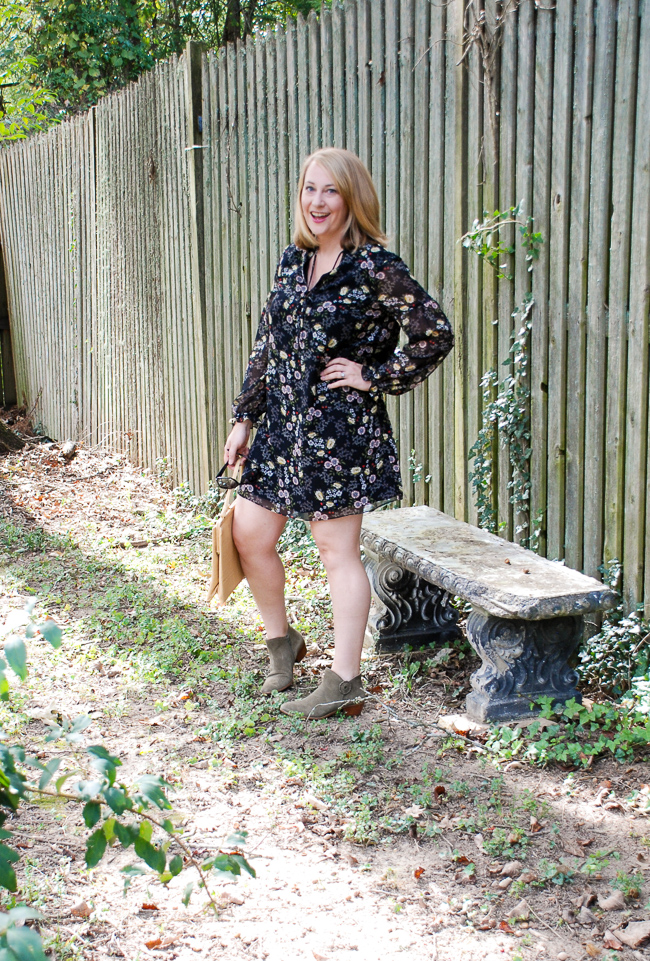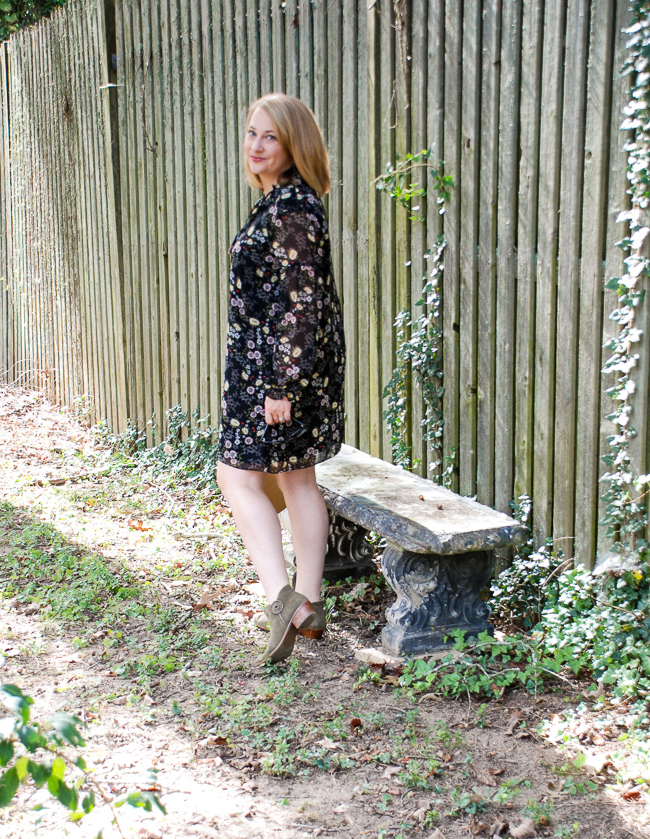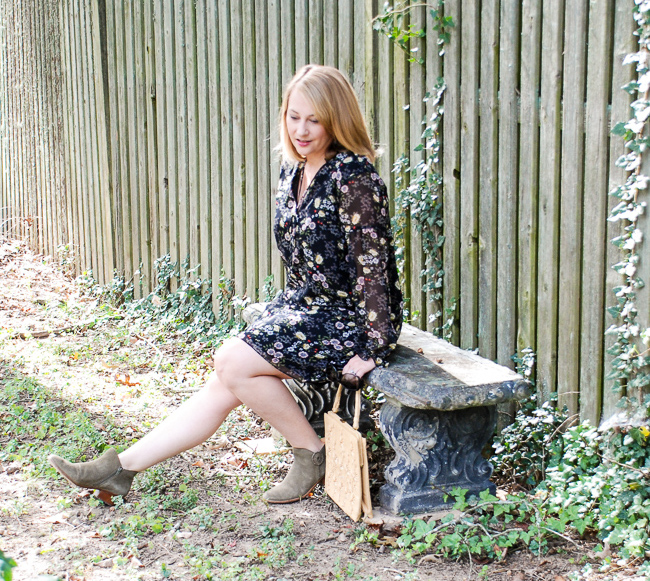 *This post contains affiliate links*
Dress One // Dress Two // Dress Three // Dress Four // Dress Five // Dress Six On Sale! // Dress Seven // Dress Eight On Sale!
Partying at Between Naps on the Porch…Rosy Outlook…Seeking Sunshine…Pumps & Pushups…