Make Your Own Script Sun Hat
A little bit sassy, a whole lot of Southern this rick-rack script sun hat is perfect for lazy days at the beach or pool!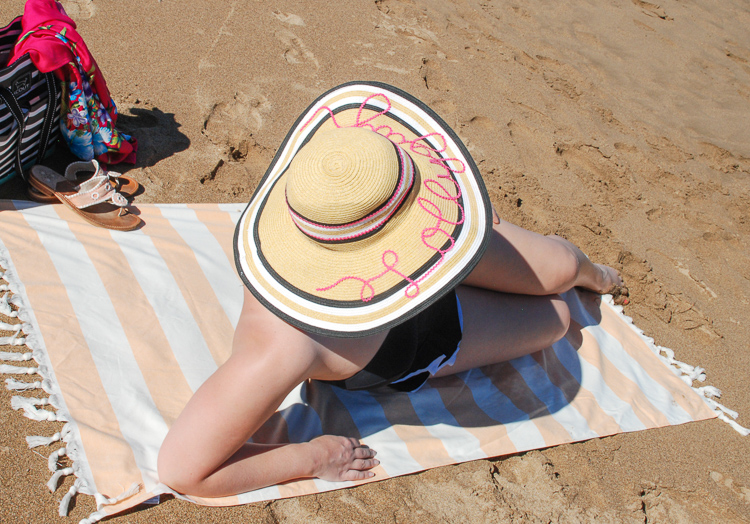 Summer isn't over quite yet…there is still plenty of sunshine, sand, and sweltering heat left here in the South! So let's hold on to it just a little bit longer and protect our hair and face in the process from all those harmful UV rays. I've got the perfect DIY to do just that with this fun and sassy script sun hat – Southern style!
If you've been drooling over Eugenia Kim's sequined script sun hats, but the $400 dollar price tag isn't for you this DIY will float your boat. To make your own script sun hat, you will need a wide brimmed sun hat, rick-rack, hot glue, and chalk + a sassy, Southern phrase. See the steps below!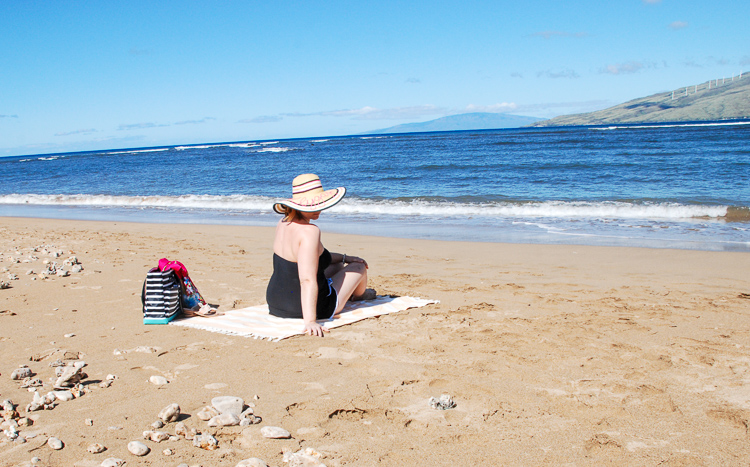 Make Your Own Script Sun Hat DIY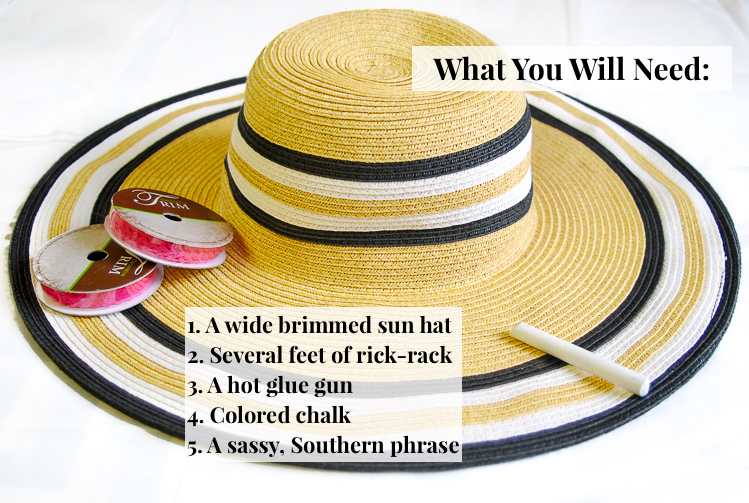 Step One: Decide on the sassy, Southern phrase for your script sun hat.
Honestly, this is the hardest part of the whole DIY! I settled on lollygag because it is the perfect description of how I spend my time at the beach. Here are some other cute phrases I considered:
Just Peachy | Sea Salt & Southern | Sail Away | Hello Sunshine | Tickled Pink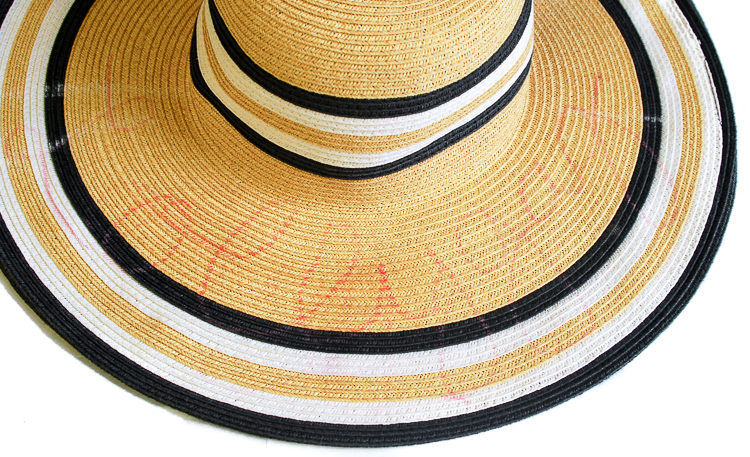 Step Two: Write out your phrase in a loopy cursive script with colored chalk.
Chalk is a good choice because you can wipe it off if needed. I originally tried to use white chalk, but it just wasn't showing up well enough.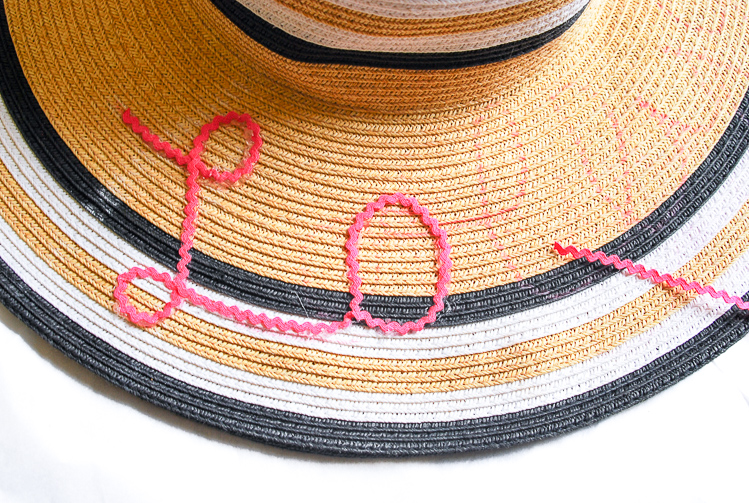 Step Three: Follow your writing to apply a thin line of hot glue. Then quickly cover the glue with the rick-rack.
Work in short sections, so that the glue doesn't dry too fast. Use the tip of your scissors to press the rick-rack down in the glue to avoid getting burned.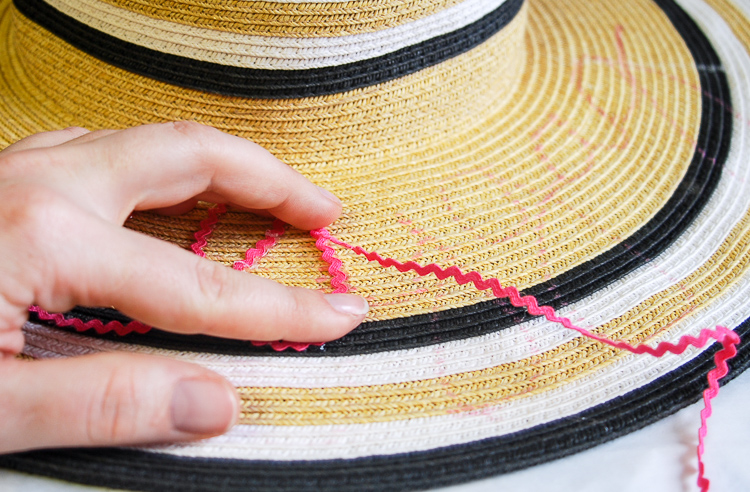 Step Four: Continue working along your phrase.
With the cursive script it may be necessary on some letters to double back and lay rick-rack on top of rick-rack or you can cut it and re-start.
Step Five: Take care with curves and double-backs, so that the script looks clean.
To avoid layering the rick-rack too much, I did cut it for the "a" and "g". I formed the tops of the letters and the tail for the "g" with one long strand, and then went back and filled in the rest of the letter with little pieces.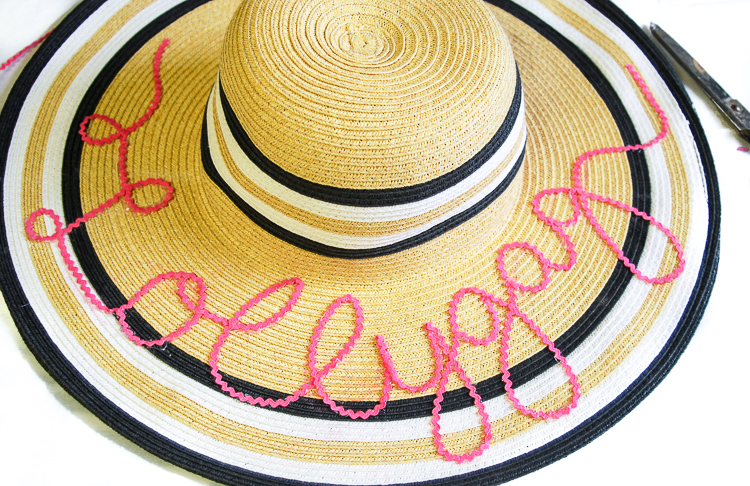 Now you are ready for some sand and sun, so hit the beach in your sassy, script sun hat!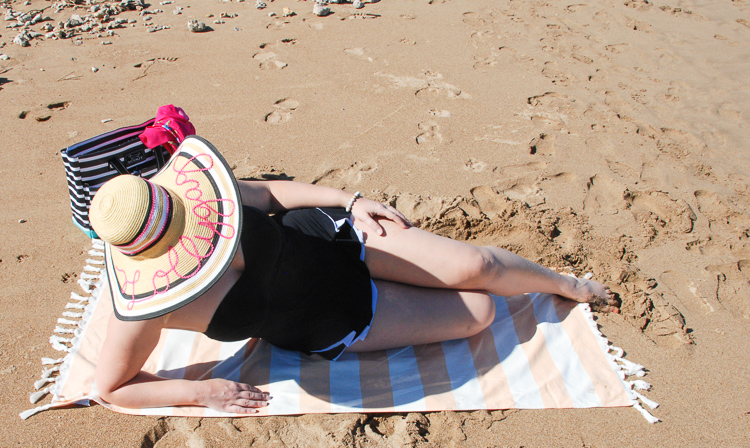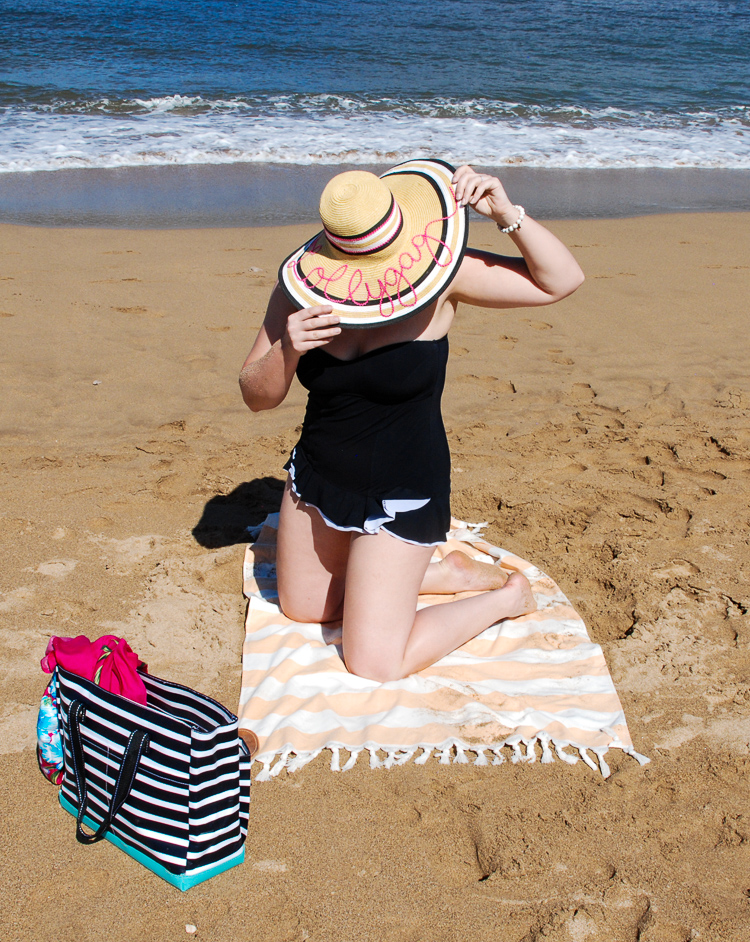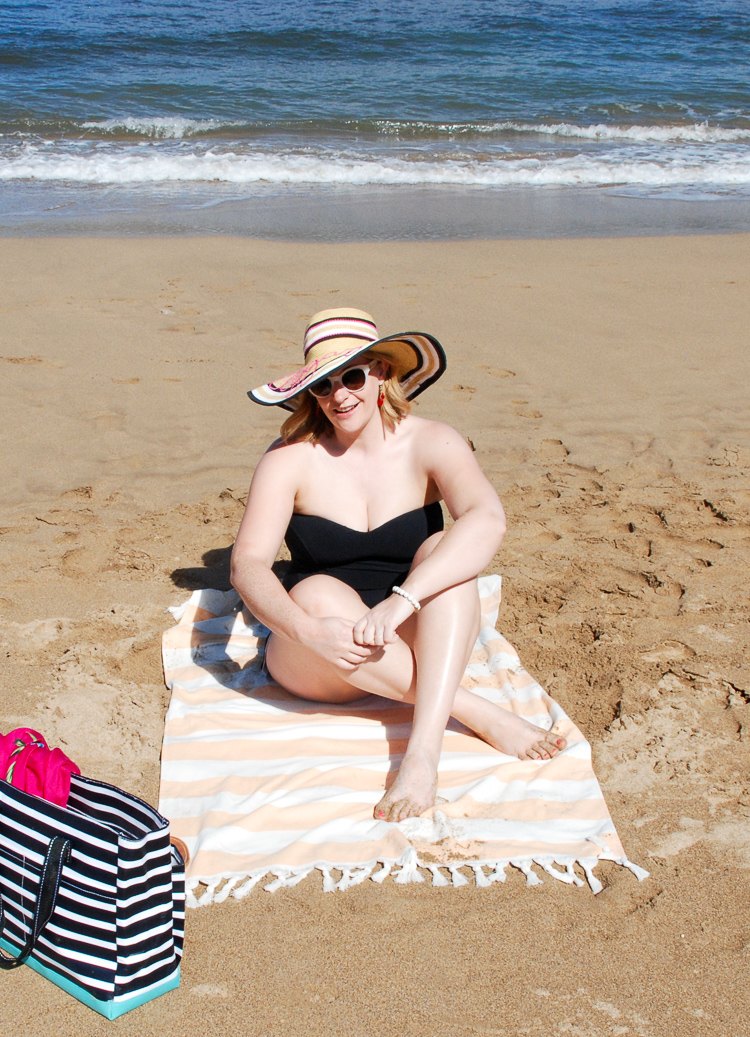 Pin this for later: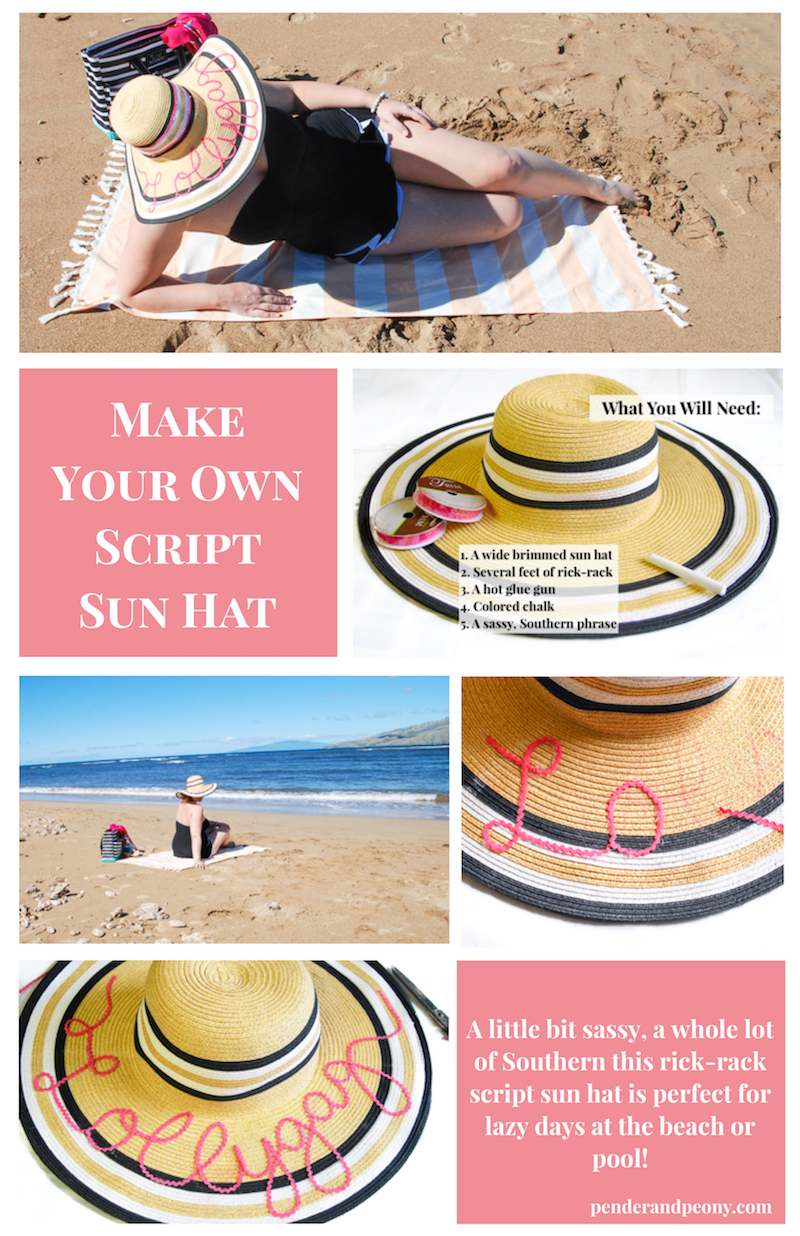 Partying at Between Naps on the Porch…
SaveSave
SaveSave
SaveSave
SaveSave
SaveSave
SaveSave
SaveSave
SaveSave
SaveSave
SaveSave
SaveSave