Learn how I take proper care of the fabrics in my life from clothing and sheets to handbags and shoes with these 5 laundry hacks.
Alright, let's be honest…no one enjoys doing laundry. It is just one of those essential life tasks that we all have to suffer through at least until we become rich and famous and can afford a maid or laundry service! ? The thing about doing laundry is that it is not just a regular chore easily accomplished. No, sometimes it is a rather challenging, pull-your-hair-out and curse chore, especially when you end up with pink intimates that are supposed to be white or stains on your favorite blouse that just won't decamp.
The good news is these irritating situations can be largely avoided if you understand some basics about fabric care and follow certain guidelines! So, today lovely peonies, I'm sharing 5 laundry hacks you need to know to properly care for your clothing and other household fabrics. These 5 hacks will keep you and your home looking impeccable and help your clothing last longer. Let's jump right in…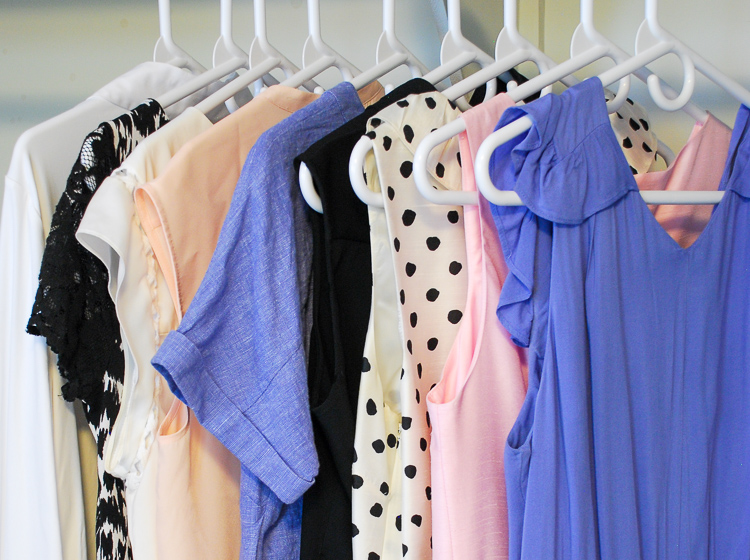 *This post contains affiliate links*
Laundry Hack No. 1 Know When To Do What
Read the tag! I know you know to do this, but the reality is we get busy and we make assumptions. Don't make assumptions! Read the tag to find our what materials are in your clothing and what is recommended for washing and drying. This really is the best preventative step you can take to avoid destroying fabrics and making your clothing last longer.
Lots of fabric tags have written instructions, but laundry symbols are still common enough that you should brush up on the meanings. Check out this handy symbol guide to learn more.
Here are some general rules of thumb you should follow:
Hand wash silk in cool or lukewarm water.
Cotton is super durable and can withstand heat: wash in warm or hot water and dry on low to medium heat.
Wash linen in cool water and iron while still damp.
To maintain elasticity in lycra and spandex air dry.
Never use hot water or bleach on wool.
Don't twist or wring out viscose or rayon after hand washing.
Polyester tends to lock in stains, so use a stain remover fast and let sit.
See this fabric care guide for more information.
When in doubt hand wash, use the delicate cycle, or dry clean!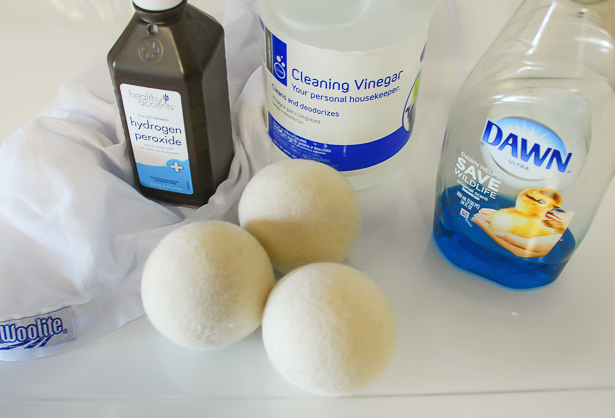 Laundry Hack No. 2 Use The Right Laundry Accessories
The right laundry accessories really do make all the difference in making this chore easier and more efficient with less chance of disaster. I never do laundry without the following:
Mesh bags for delicates and intimates – Put lingerie and other delicate clothing in mesh bags for washing in the machine even when you use a delicate cycle. Who in their right mind wants to ruin their lingerie?? I know my man would be pretty unhappy with me if I ever did such a thing as he loves mine! I think it would be pretty hard to compete with a London escort if I didn't have my sexy lingerie.
Wool dryer balls – One of my favorite laundry hacks – these amazing little wonders help prevent wrinkles and reduce static cling.
Drying rack – I air dry all my work out clothes to maintain the elasticity, but the trick here is getting these fabrics dry fast enough so they don't mildew. A drying rack helps you evenly space these items for maximum drying.
A plastic tub for hand washing – I keep a tub just for washing delicates that way I know other cleaning products never end up accidentally mixing with my favorite silk blouse.
Common household stain removers – Hydrogen Peroxide, vinegar, baking soda, and dawn soap. See Hack No. 3 ?
Laundry Hack No. 3 Reach for Common Household Products to Remove Stains
This is one of the best laundry hacks you can master, and it is pretty amazing that you probably already have all of these ingredients on hand!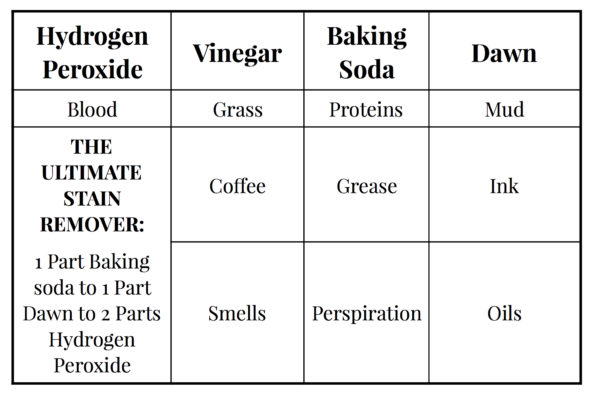 Laundry Hack No. 4 Decide When to Iron and When to Steam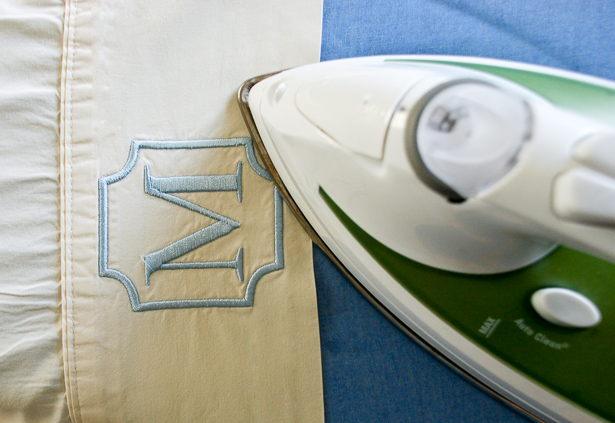 For some of us this is the most annoying part of doing laundry!? Just when you think you're done…something has got to be ironed! In the not so recent past, I have been known to simply not buy something because it would need ironing or take it to the dry cleaners in order to avoid this particular chore. But lately, I have been making more of a concerted effort to iron. Usually, I wait till I have a large collection and then plop my ironing board down in front of the T.V. and turn on a movie.
Not everything that wrinkles can be ironed, however. This is where steaming comes in to play! And surprisingly I actually quite like to steam. Go figure…
What to iron + a few tricks:
Cotton, linen, and polyester can almost always be ironed. Use the settings on your iron for each.
Tablecloths and napkins should always be ironed (unless fabric content prevents).
Iron sheets when still slightly damp then hang to finish drying. To save time only press the edges and pillow cuffs.
Never put a garment on immediately after ironing: this can actually cause new wrinkles to form.
Turn garments inside out to iron to avoid sheen.
Never iron velvet.

What to steam + a few tricks:
Steam delicate fabrics, wool, and garments with embroidery and sequins.
Never steam acetate.
Steam clothing in between washings to re-shape.
Move the steam nozzle in sweeping strokes and gently pull fabric in the opposite direction to release a really deep crease.
For severe wrinkles steam the garment right-side-out and inside-out.
I use the Conair compact upright steamer. I like it because you can hang your clothing from the top hook and it holds enough water to steam for an hour or more. It doesn't sputter, but you should always use caution using steam as it is easy to burn yourself.
Laundry Hack No. 5 Don't Overlook Handbags & Shoes
Quality handbags and shoes can last years if cared for properly. Don't overlook cleaning and conditioning these accessories!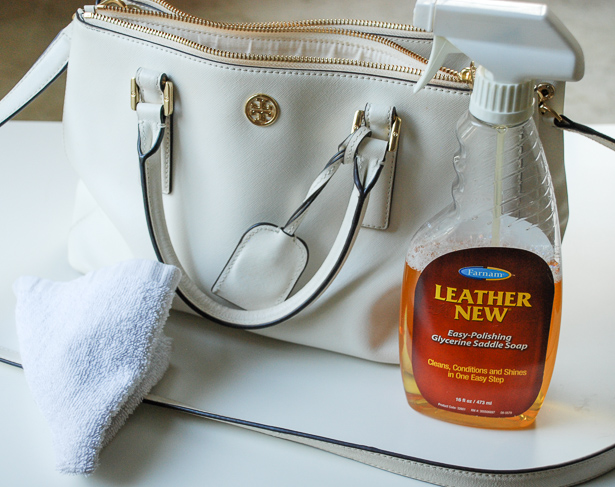 For handbags:
From day one use a leather protector/conditioner to prevent staining. Re-apply every 2 -3 months depending on use.
Clean the handbag you are currently carrying every week or so with mild soap and warm water to remove dirt.
For a particularly dirty or stained bag, I use a high quality leather cleaner like the saddle soap pictured.
When not carrying a handbag always stuff it with tissue and put it in a dust cover.
For shoes:
Keep leather and suede shoes away from direct heat to prevent the leather from drying out, and let them dry naturally in-between wearings.

If your leather shoes are particularly filthy, wipe them down with a bit of Ivory soap on a damp cloth.

It pays to condition expensive leather boots and shoes before wearing (and every few months) to avoid drying, cracking, and water damage. I use the same saddle soap on my boots and handbags.

To clean sneakers I use Kiwi Sport with the attached brush.
I hope these 5 laundry hacks help make doing laundry a little easier! I would love to hear from you. What laundry hacks do you use?
Pin this for later: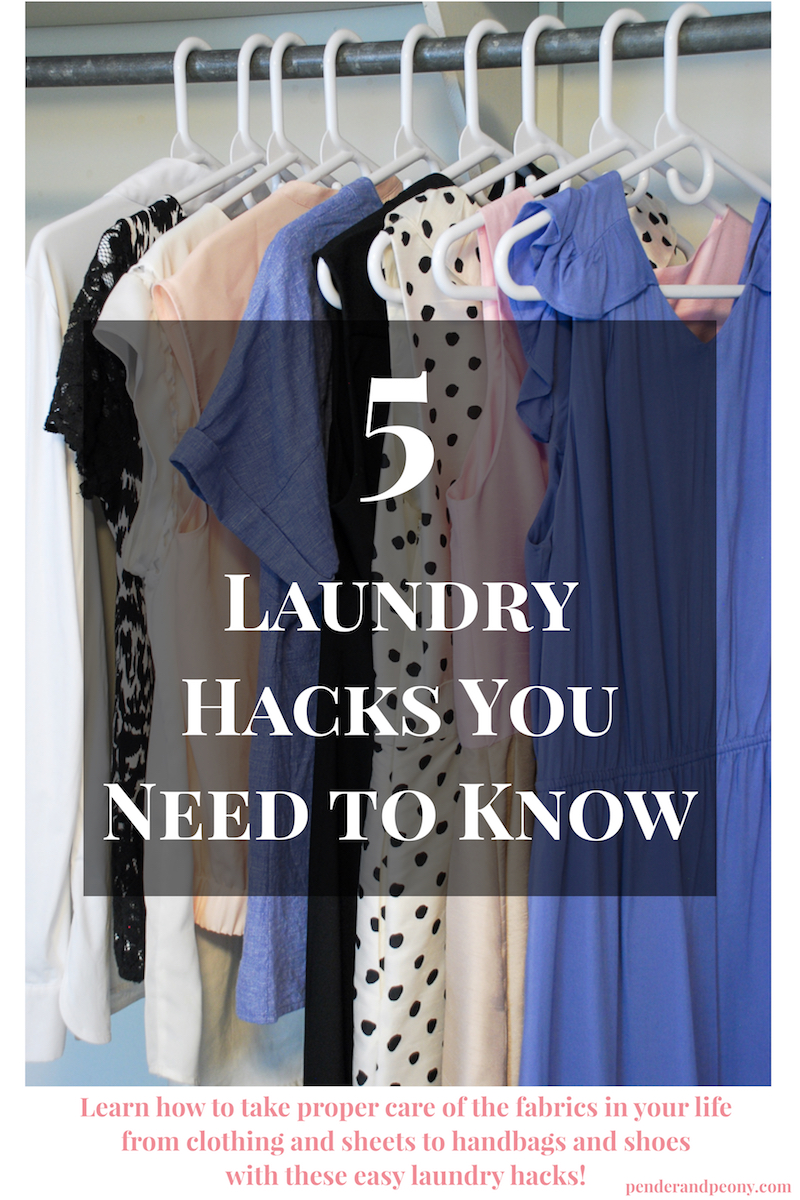 Partying at Between Naps on the Porch…A Stroll Thru Life…
SaveSaveSaveSave
SaveSave
SaveSave
SaveSave
SaveSave
SaveSave
SaveSave
SaveSave
SaveSave
SaveSave
SaveSave
SaveSave
SaveSave
SaveSave
SaveSave
SaveSave
SaveSave
SaveSave
SaveSave