Beauty Subscription Boxes to Try this Spring
With spring just around the corner, many of us are looking forward to the new season, leaving behind the cold, winter climate that often dries out our skin. It's time that we transform our makeup and skin regimens as the flowers start to bloom, so start the year off right with a monthly beauty box!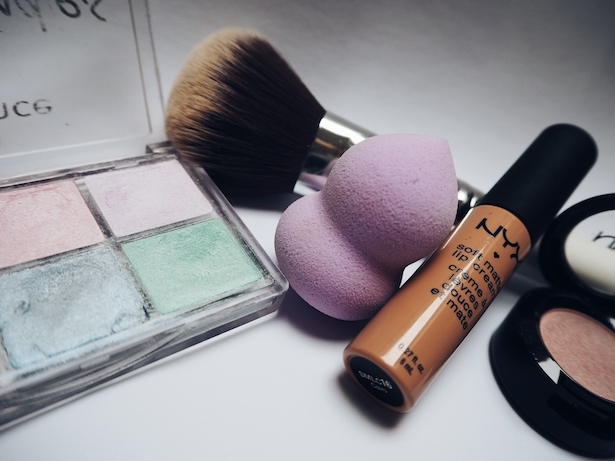 *In collaboration with Marina Sanchez*
The spring season is all about new beginnings, which means experimenting with new trends. But for those of us who are creatures of habit with the perfect formula for our skincare routine, making the commitment to new products is a tough decision. Samples sent to your home are the perfect solution! You can compare brands without spending a ridiculous amount on one bottle that ends up irritating your skin. These monthly subscriptions are one of the best innovations in the beauty industry, helping us beauty conscious ladies find brands that are suited for both our complexion and lifestyle.
Take a look at some of the best beauty subscription boxes regularly lauded by their monthly subscribers:
Ipsy
Women constantly struggle with the amount they spend on new makeup, with new releases either being out of their budget or selling out before they even have a chance to place the item in their cart. The Ipsy Glam Box is curated by their makeup gurus on YouTube that also provide instructional videos on Ipsy.com. Not only will you receive the lipsticks and palettes approved by makeup artists, but you will also watch how the experts work their magic, so you can do the same with your monthly collections. Expect goodies from your preferred brands and personal style, which you select when you sign up on the website.
Allure
A popular choice among the online beauty community and celebrities, including country music star Ashley Monroe who was previously featured in an unboxing segment posted on The Scene, the Allure beauty box is perfect if you love the products they showcase in their magazine. Handpicked by their editors, every month you'll get an insight into their current favorites that are suited for the season. Here, you'll get a little bit of everything, from nail polish to sunscreen and shampoo.
Birchbox
Leading in the category of beauty subscriptions is Birchbox, one of the first companies to launch a service for personalized beauty products. It's been recognized as a top brand in terms of cost effectiveness and variety, including brands like Bliss, Caudalie and Deborah Lippman, according to StyleCaster. Each box includes five samples, which you can purchase the full size through the website. Other than makeup, Birchbox offers other beauty and lifestyle samples that match your responses from an online questionnaire.
There are dozens of beauty subscription boxes available online, with some more specifically catered to nail addicts and others specifically for skincare, so feel free to do your own research if none of these fit your beauty needs.