DIY Reversible Door Tags: Valentine's to St. Patty's
Today, I'm sharing easy DIY reversible door tags that will take your front entry from Valentine's Day to St. Patrick's Day with one little flip and a change in ribbon. Make decorating your front door for Valentine's Day and St. Patrick's Day easier with these simple signs. Three cheers for multi-purpose decor! Yay!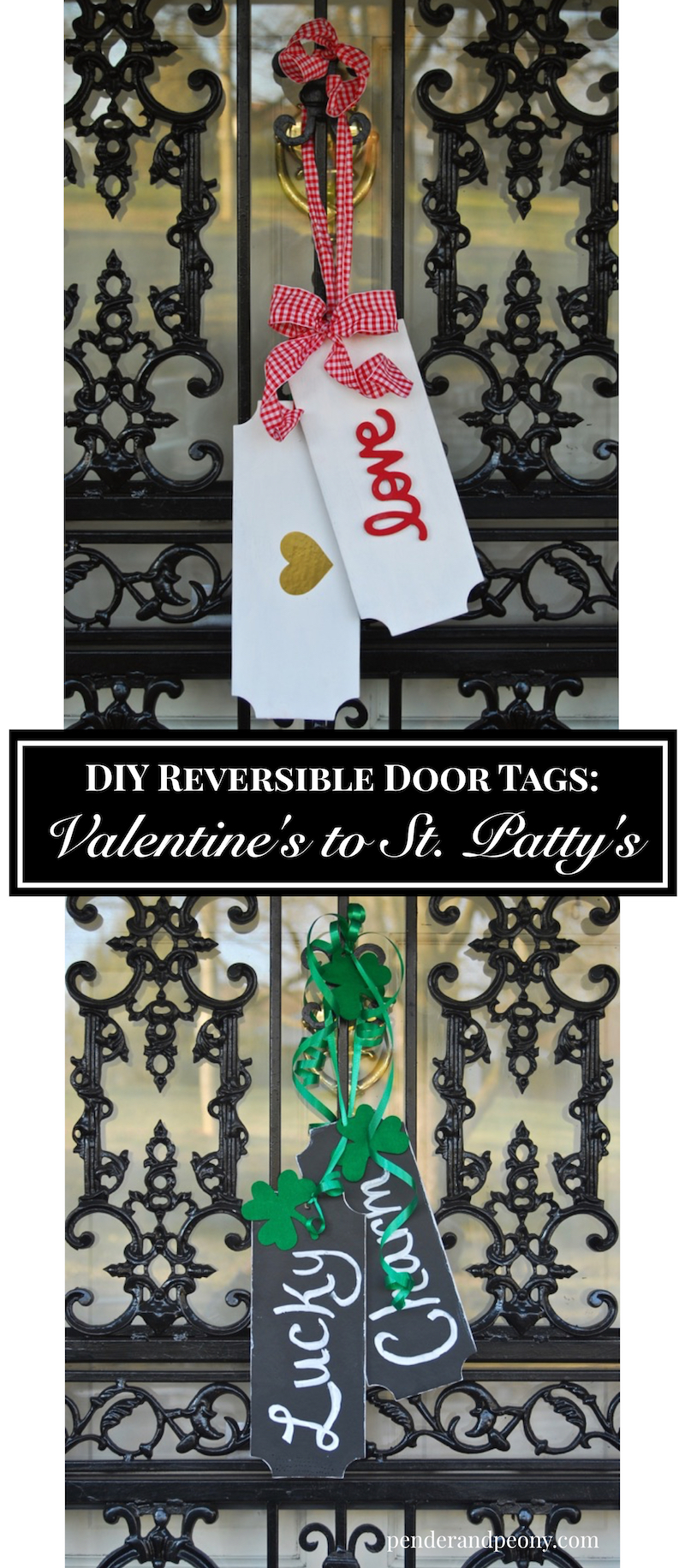 Y'all know how much I like decor that serves dual purposes, and Valentine's Day and St. Patrick's Day always kind of sneak up on me when it comes to decorating, so why not use one decoration for both? This is hard to do because of the colors associated with each, but these signs take care of that problem.
You can take this idea and go so many ways with it, personalizing the messages on the tags to you and your family. I loved the simplicity of the heart and word "love" on the Valentine's side and thought "lucky charm" was just an adorable message for St. Patty's.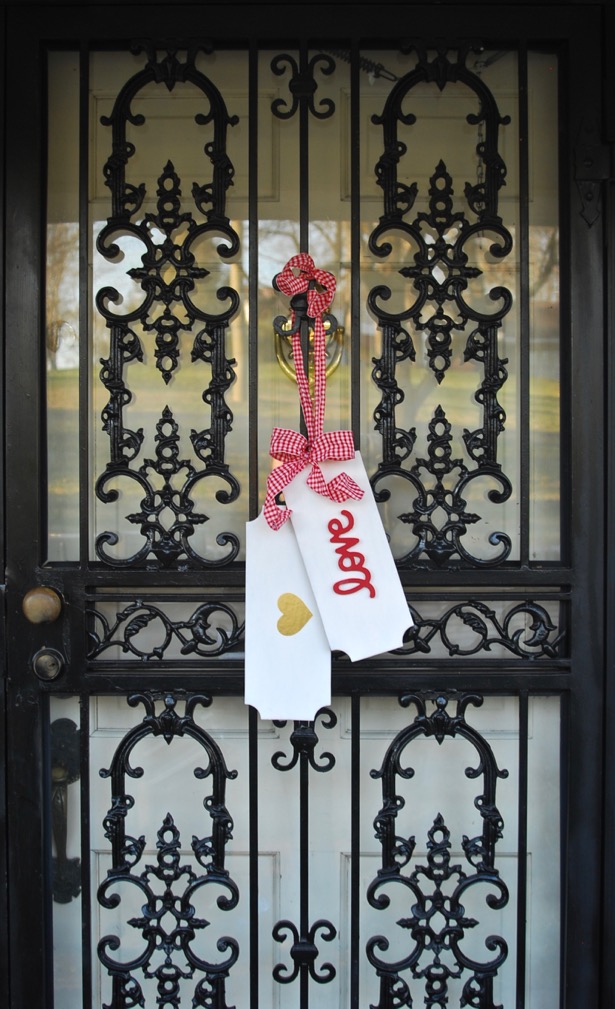 Materials for DIY Reversible Door Tags:
Two wooden or pressed cardboard tags
"Love" cutout
Heart sticker
Felt shamrocks
Chalk pen
White, red, and chalk paint
Hot glue gun
Green and red ribbon
Hole punch
Steps to Make:
Drill holes in tops of tags to hang.
Paint tags white on one side and with black chalk paint on the other. Allow each side to dry fully before turning.
Paint "love" cutout red and allow to dry.
Glue "love" cutout to white side of one of the tags and stick the heart on the other.
Flip tags over and write "Lucky" on one tag and "Charm" on the other with chalk pen. Let fully dry.
Glue shamrock at top of one where it cannot be seen when flipped to Valentine's Day side.
Punch holes in tops of other two shamrocks to fix to green ribbon.
Pull red ribbon through top holes and tie a bow or curl ends, depending on type of ribbon used.
Hang and enjoy for Valentine's Day.
Change ribbon for St. Patrick's Day and flip signs over.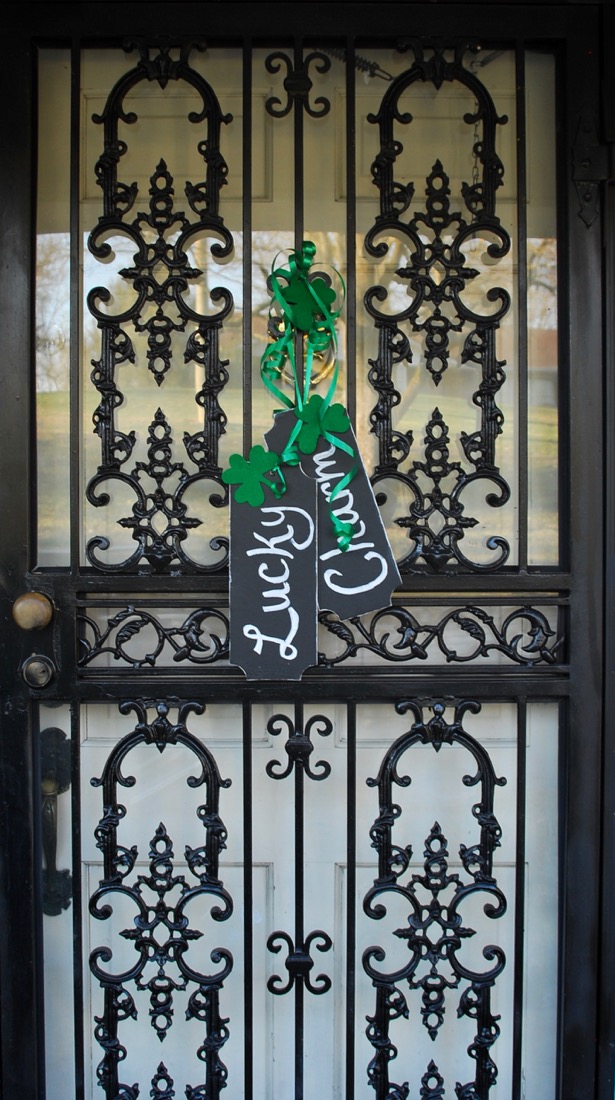 I hope you enjoyed these DIY reversible door tags! What crafts are you making for Valentine's and St. Patty's?
Partying at A Stroll Thru Life…Between Naps on the Porch…
SaveSave