Home Tour: Safari Glam Meets Industrial Chic Decor
Two distinct decor styles, Safari Glam and Industrial Chic, find the perfect harmony in this industrial building turned home.
I was so excited when my good friend Kim agreed to open her home to P&P readers. She has an eclectic, refined style that I've labeled safari glam meets industrial chic. We spent a fun filled day "zhuzhing" and photographing her home, so come on in and get inspired!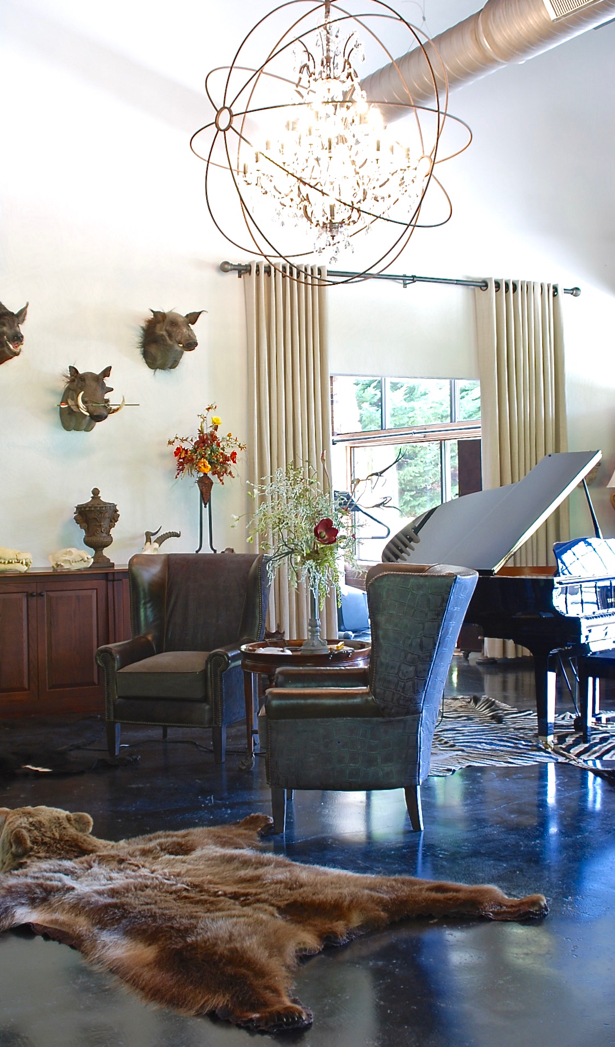 Exotic animal hides, dark furnishings, metallic accents, a neutral palette, decadent texture, and exposed brick meld to create a one of a kind home in Western North Carolina for Kim and her husband. They are an adventurous couple who love to travel the world, and their home elegantly reflects their eclectic, globe trotting style with treasured souvenirs and unique antiques.
To be sure, safari glam meets industrial chic is an unusual decorating choice. But Kim has perfectly blended these two décor styles in a juxtaposition that is both comfortable and relaxing yet dramatic and sophisticated.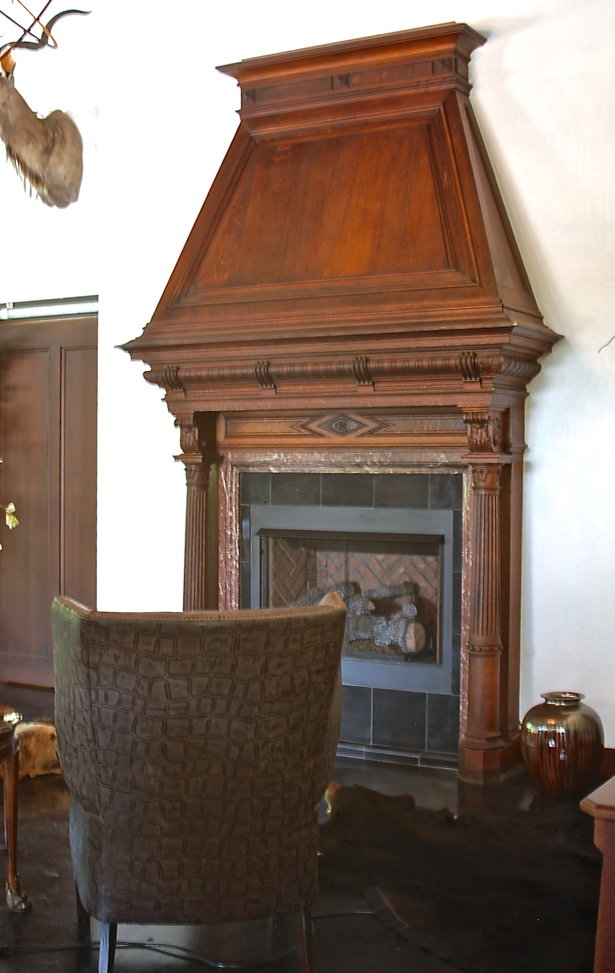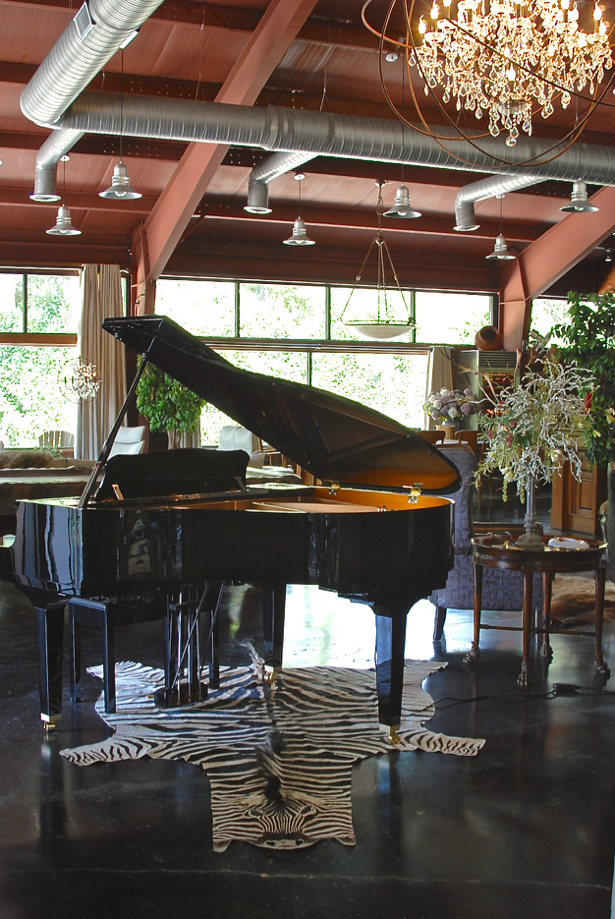 Why does this juxtaposition work?
Neutral Palette
Kim's choice of soft white walls and a dark concrete floor that was finished using Concrete polishing techniques for more of a shine, create the perfect backdrop for the glamorous chandelier and metallic accents. By minimizing pattern and color she lets the industrial-chic hallmarks of stainless steel, copper, brick, and wood shine.
Rich Texture
Visual interest is created through the use of rich, varied textures. Burnished wood, gleaming copper, buttery leather, and fuzzy animal hides make the space feel luxurious both visually and tactilely. The warmth and slightly rustic feeling to these surfaces keeps the home cozy and comfortable.
Natural Elements
For both Safari Glam and Industrial Chic, natural elements are important décor characteristics. Kim's use of numerous natural features through-out the space from the leafy plants to the linen curtains and the granite counter-tops to the exposed brick exemplify how best to incorporate natural elements with these décor styles.
Refined Contrasts
Kim's home is a study in contrasts with the light and dark color palette, mix of modern and antique furnishings, and industrial and glamorous lighting. Mixing these opposing features creates visual drama. But it is subtle and tasteful. The décor creates just the right amount of drama without feeling stuffy or aloof.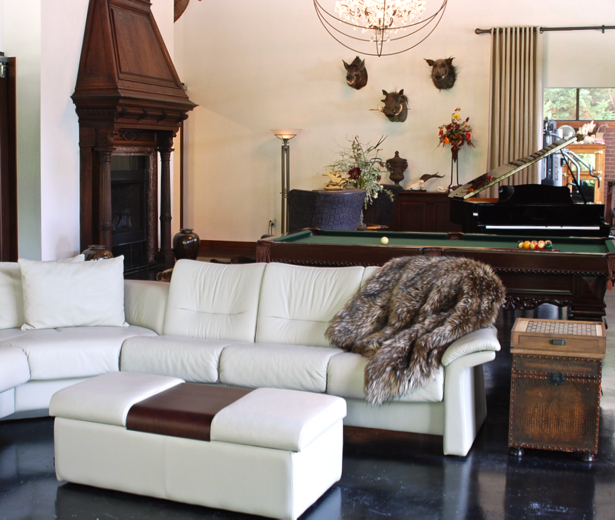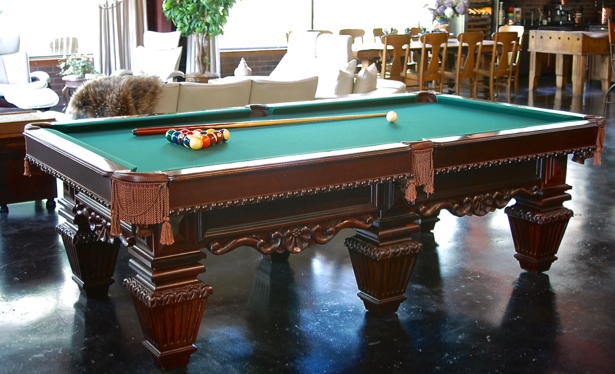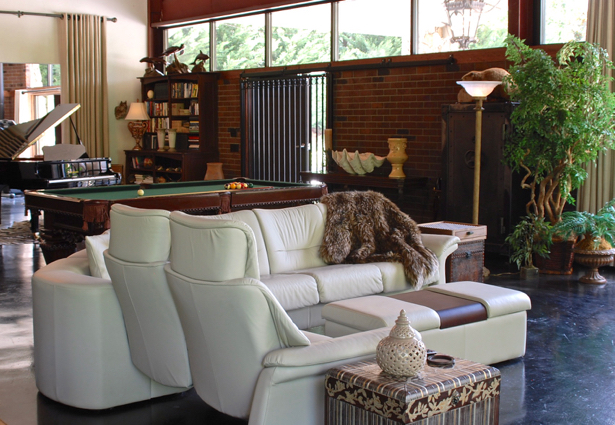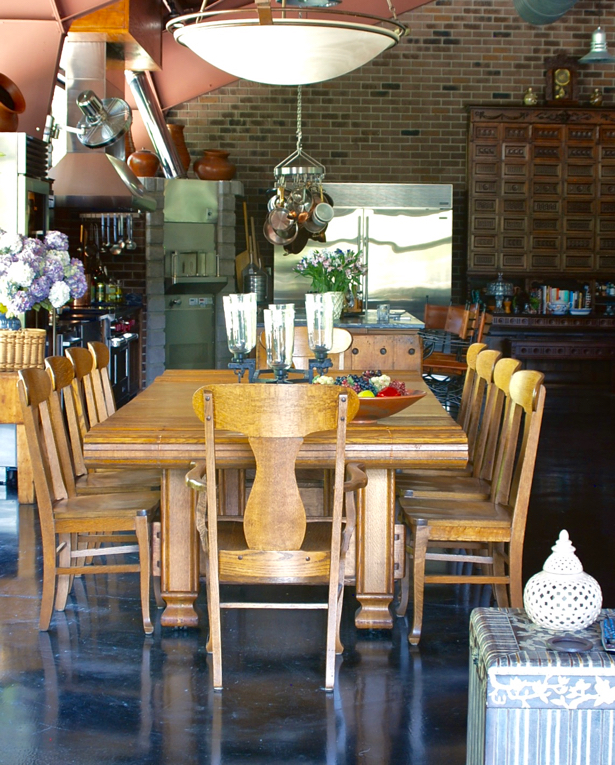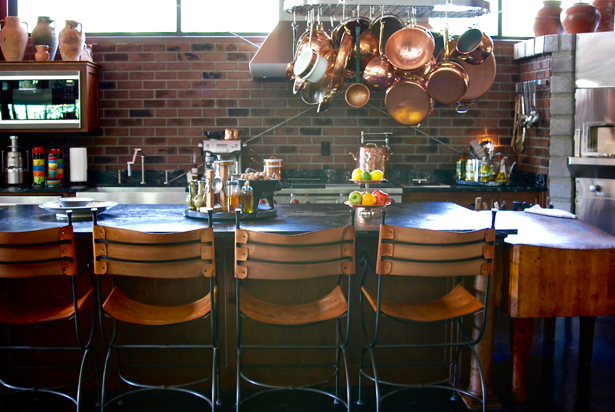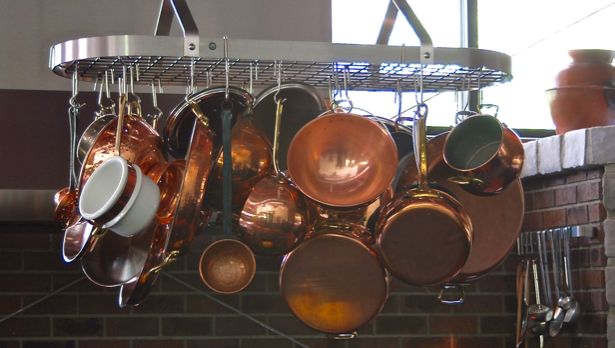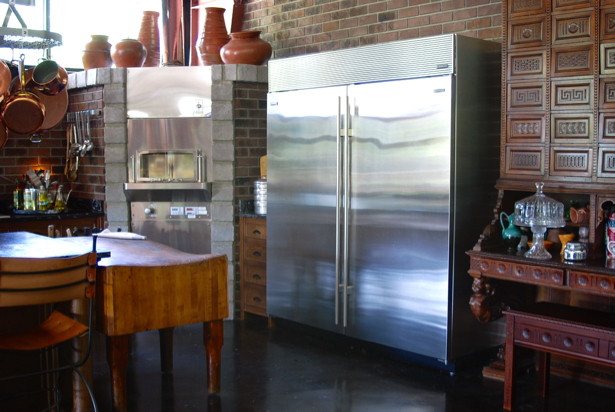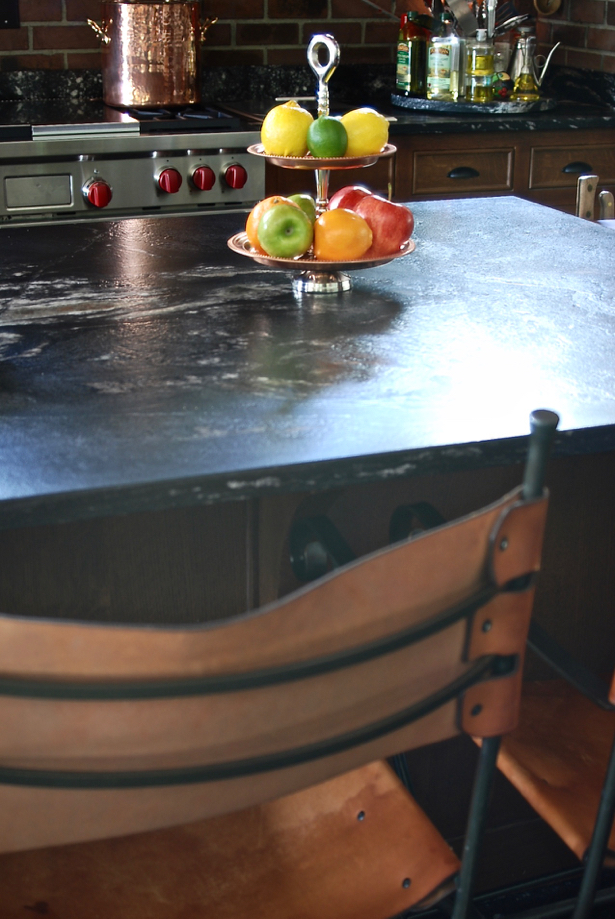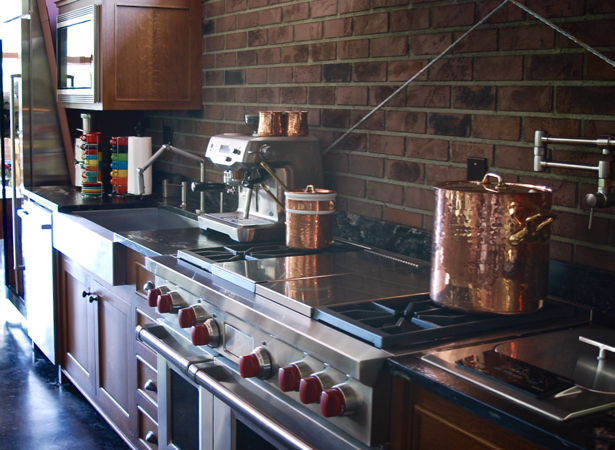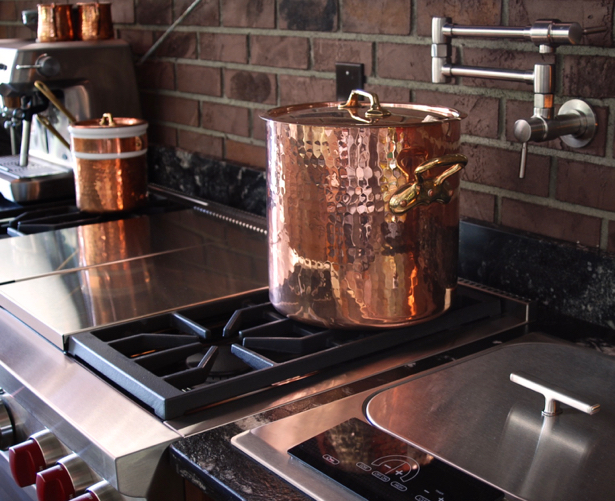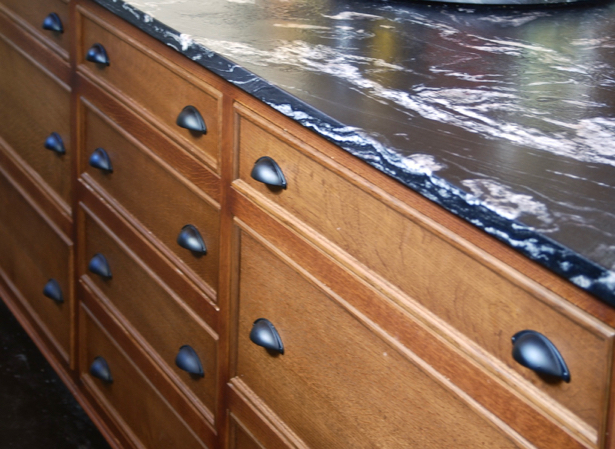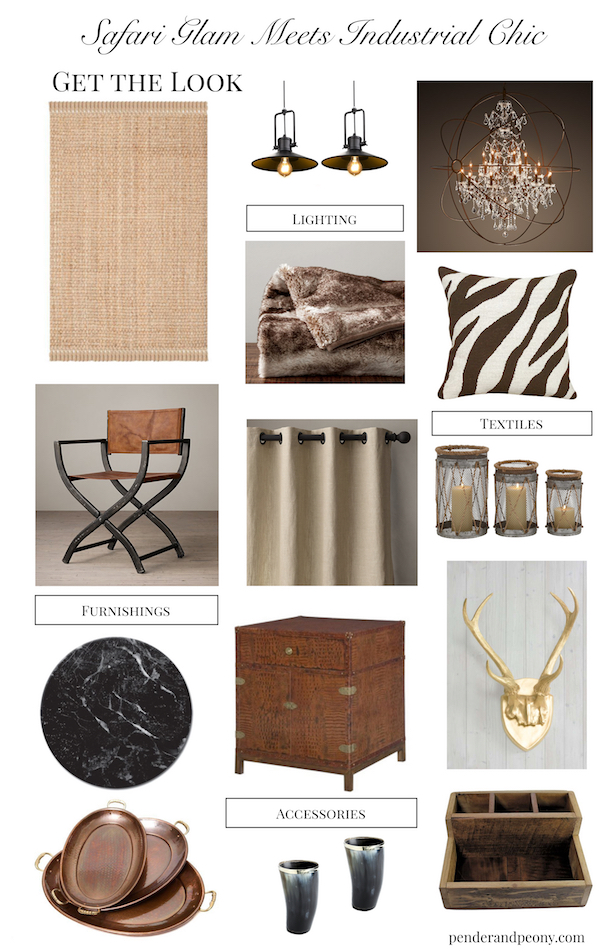 **post contains affiliate links**
Rug // Pendant // Chandelier // Faux Fur Throw // Pillow // Chair // Curtains // Candles // Marble Lazy Susan // Trunk // Antlers // Trays // Cups // impeccable pantry here, and stay tuned I'll be sharing her one of a kind laundry room soon.
Pin this for later: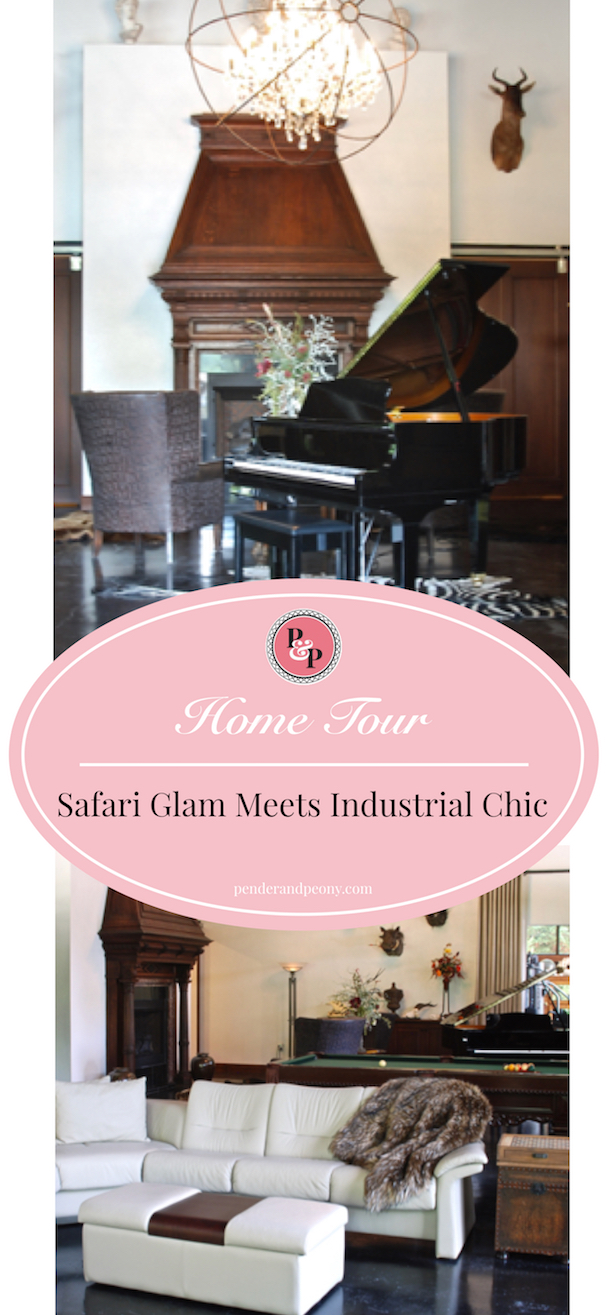 Partying at Between Naps on the Porch…Remodelaholic…