Farmhouse Fall Porch Decor
I'm so excited to share my mother's farmhouse fall porch with you! We decorated it using vintage crates and copper pots as well as loads of pumpkins and gourds that she grew. Her house is in the country on a small farm, so we wanted the porch decor to have a natural, rustic feel that truly celebrated autumn. Her style is traditional, so we went with a classic color scheme of orange, yellow, and red.
I hope you find this great inspiration for your front porch fall decorating!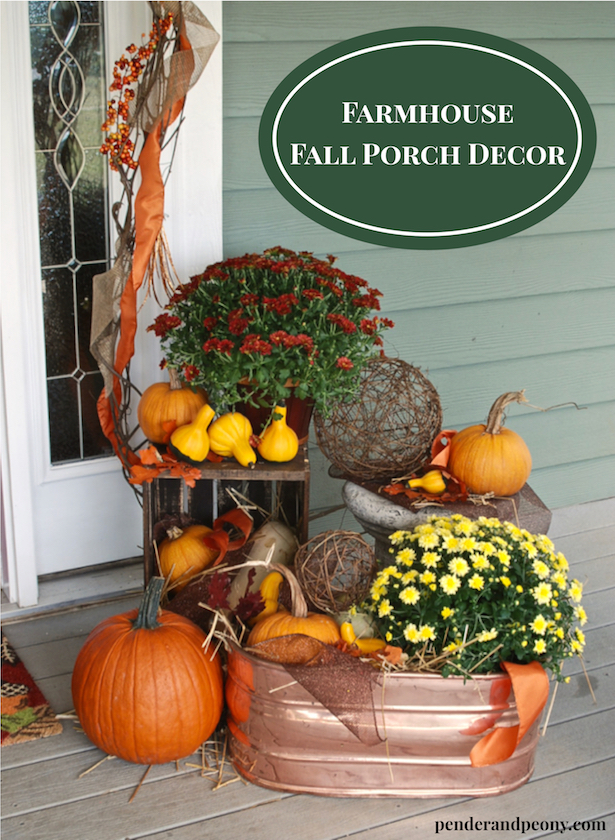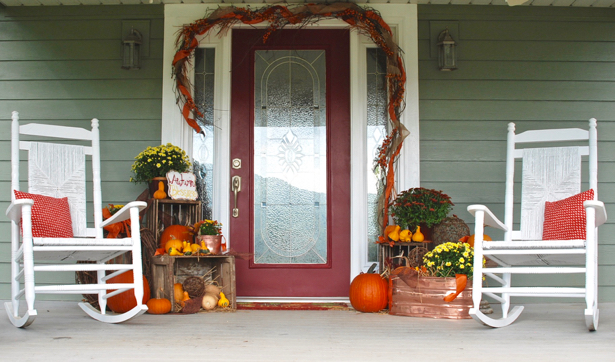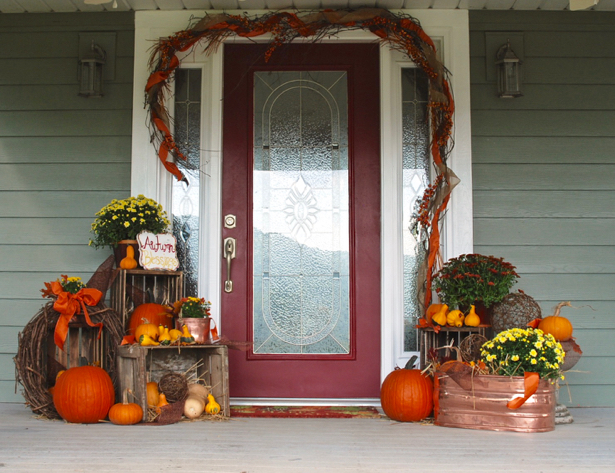 Use What You Have
I am a proponent of using what you have to do seasonal decorations, and this farmhouse fall porch is no exception. The main things we bought were ribbon, autumn leaves, a grapevine wreath, and seasonal berries. My mother already had the antique copper pots, and we thought those added a lovely shine to the color scheme.
Want to know a secret? Only one of the wooden crates is an antique from our barn. Can you guess which one? The others my mother bought a while back for pantry organization from Michaels. We simply stained them to match the antique one.
This is so easy to do. All you need is stain and a rag. Throw on some gloves, and rub the stain in the direction of the grain on the wooden slats. Allow to dry, and voila vintage looking crates!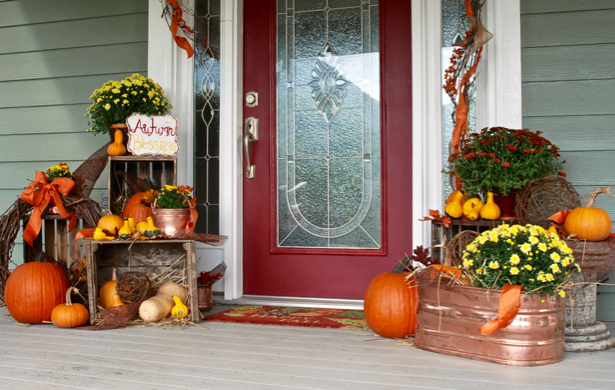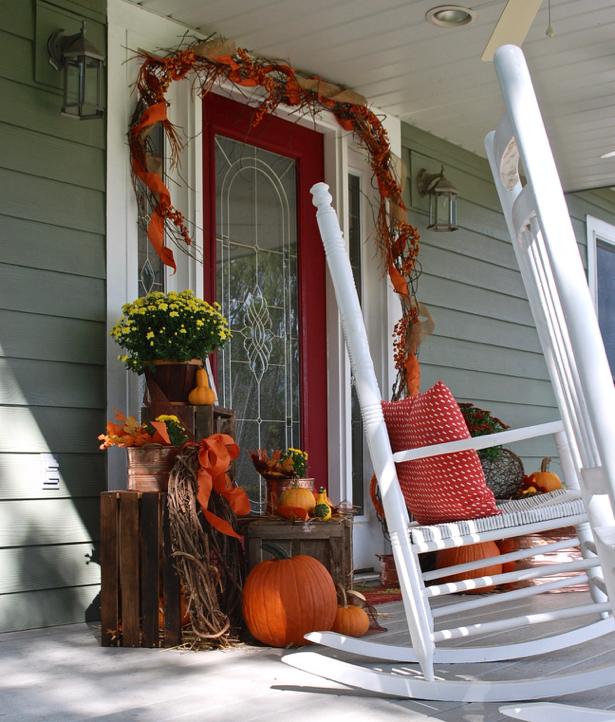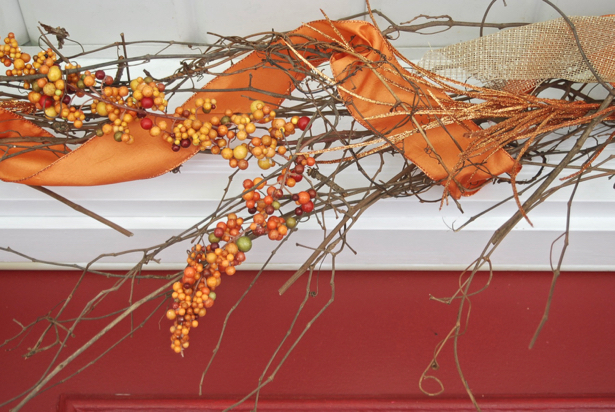 My Favorite Element of the Farmhouse Fall Porch – The Grapevine Garland
I love how the grapevine garland around the door turned out. To make it we deconstructed a large grapevine wreath then intertwined orange ribbon, fall berries, and burlap mesh amongst the branches. It created a very elegant line that is still rustic feeling.
I also love that I pushed myself to style it asymmetrically. I usually lean towards symmetrical design because I like balance. But by elevating the crates on the left side the asymmetry works and doesn't feel awkward.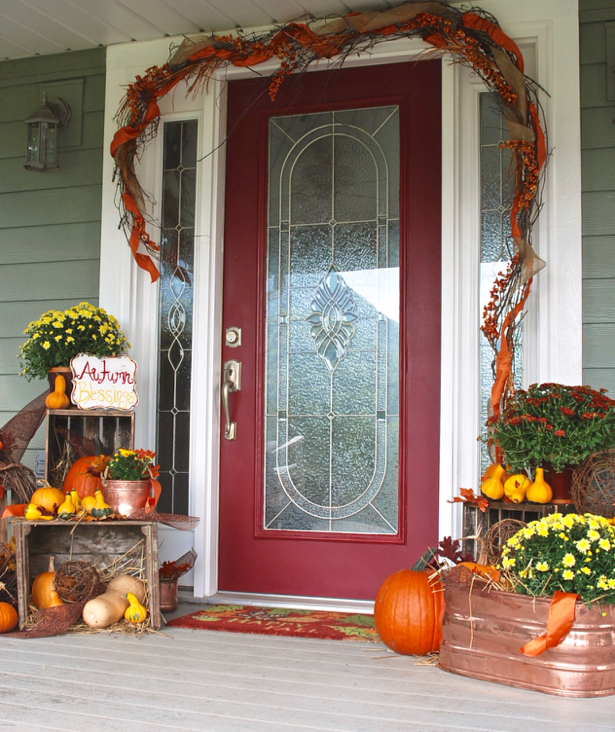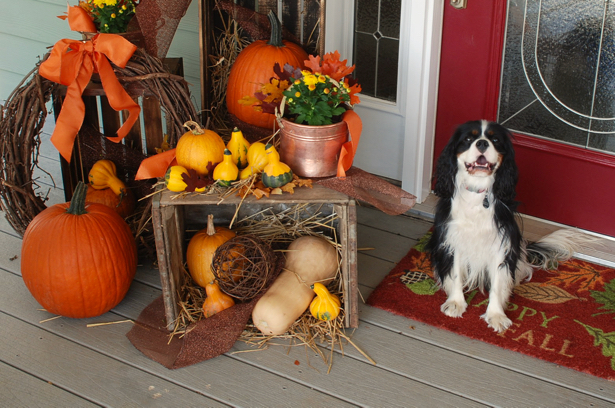 I swear Henry hears the click of that shutter and comes running to pose! He even smiled for this one.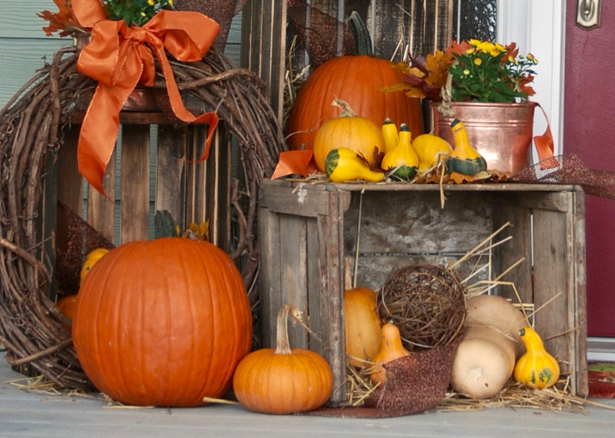 See my home all decked out for fall here!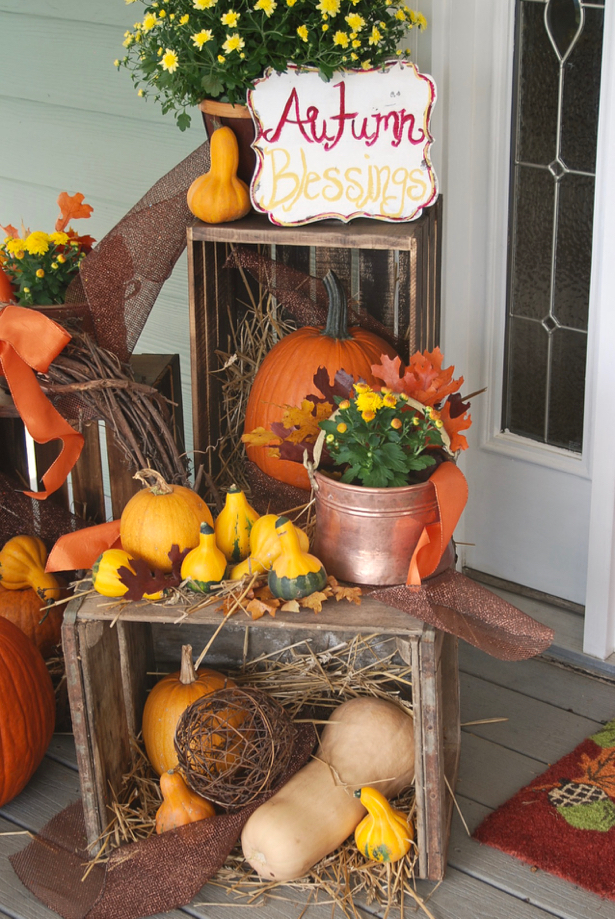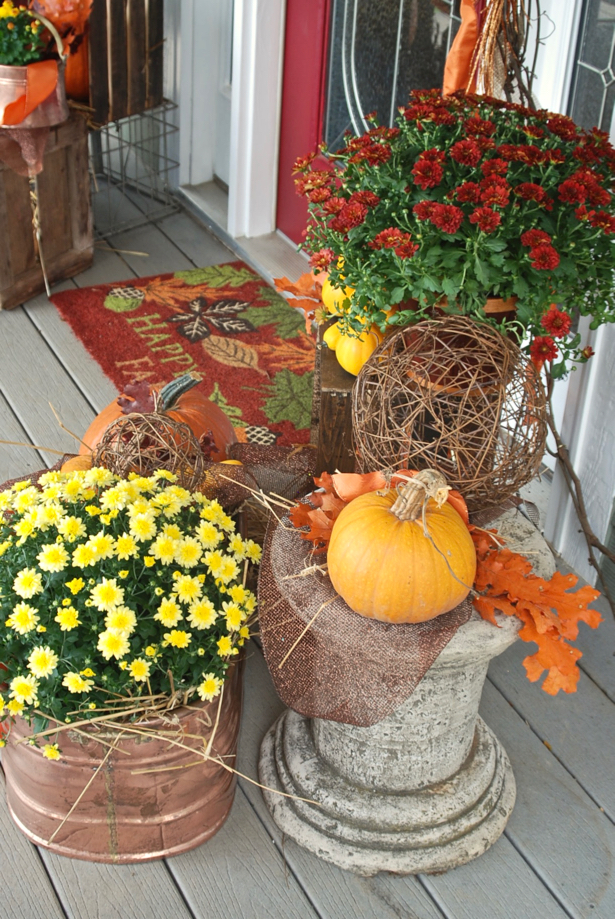 Get the Look:
Pin This for Later!