A Rustic & Refined Orchard Tablescape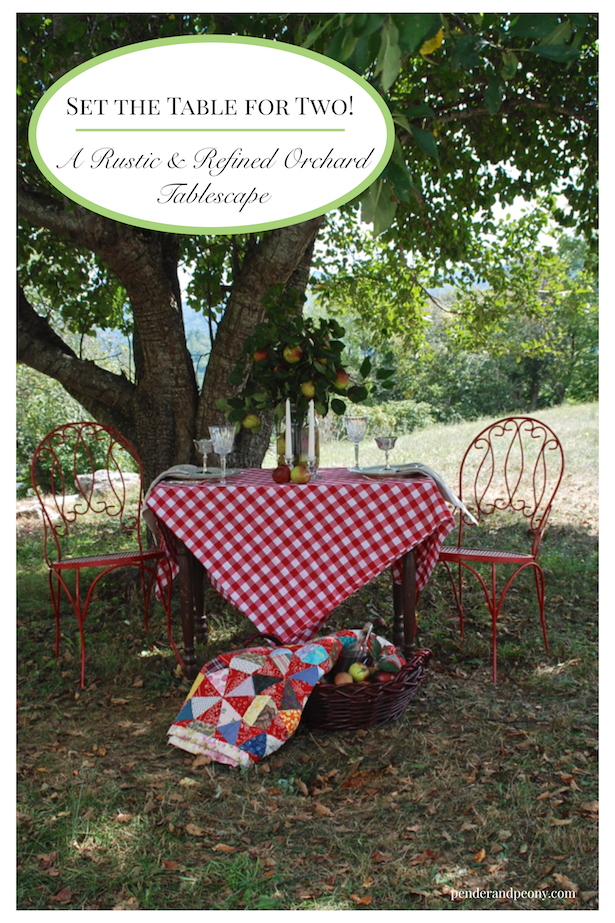 Feel inspired by this rustic and refined orchard tablescape.
Sometimes you and your significant other just need to escape the everyday bustle and enjoy a party for two. Re-kindle the romance and let the crisp fall air and soft light set the mood. While the afternoons are warm and the evenings have just a hint of chill, it is the perfect time to dine outdoors.
Taking the time to have date night when there are no special occasions is important to maintaining a healthy and connected relationship. A relaxing and easy dinner is the perfect opportunity to bond.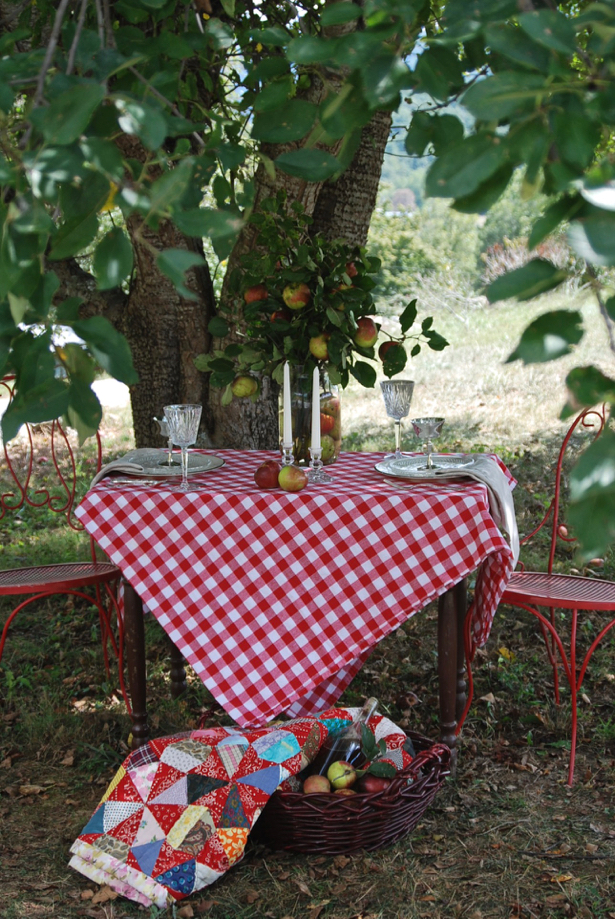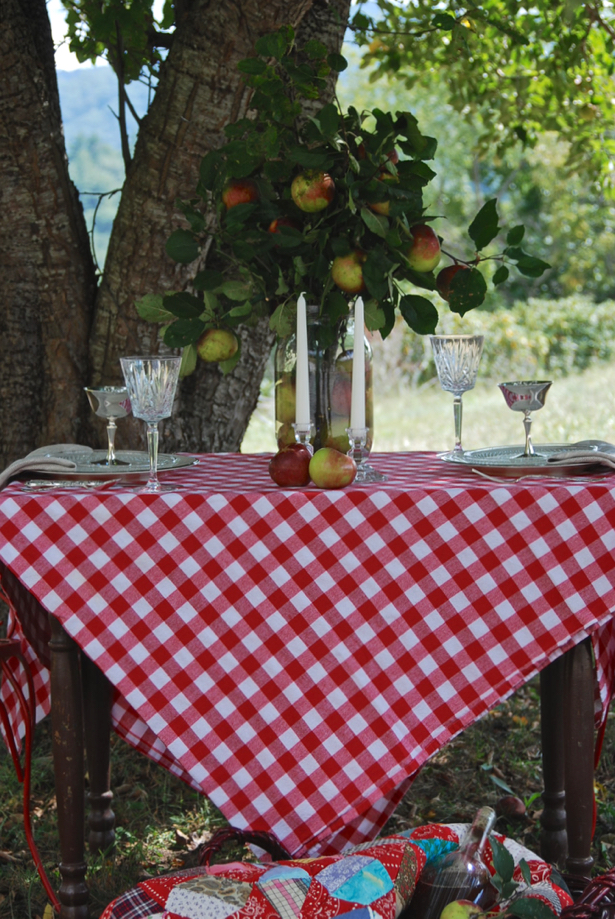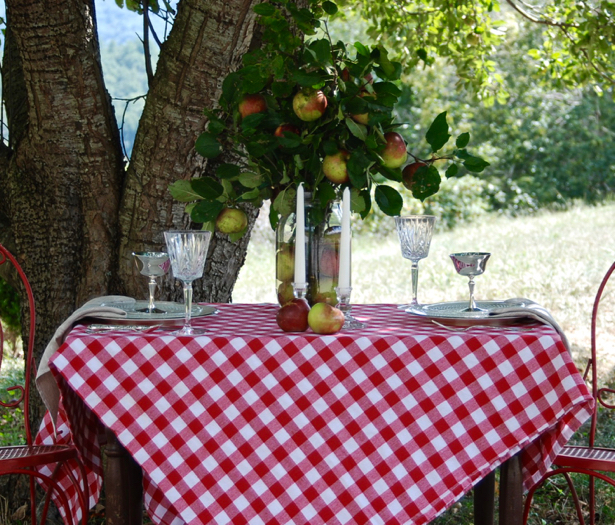 In the Orchard
This beautiful apple tree on my family's farm seemed the perfect setting to create this rustic and refined orchard tablescape. It was just dripping with ripe apples. Fall decorating is all about using the autumn harvest, and apples are such an iconic fall flavor. They are the perfect addition to a fall themed centerpiece. On this table I let them take center stage!
Orchards also have this romantic appeal to me. S. and I did our engagement photos in one, and I can't help but hear the Andrews Sisters singing "Don't sit under the apple tree with anyone else but me."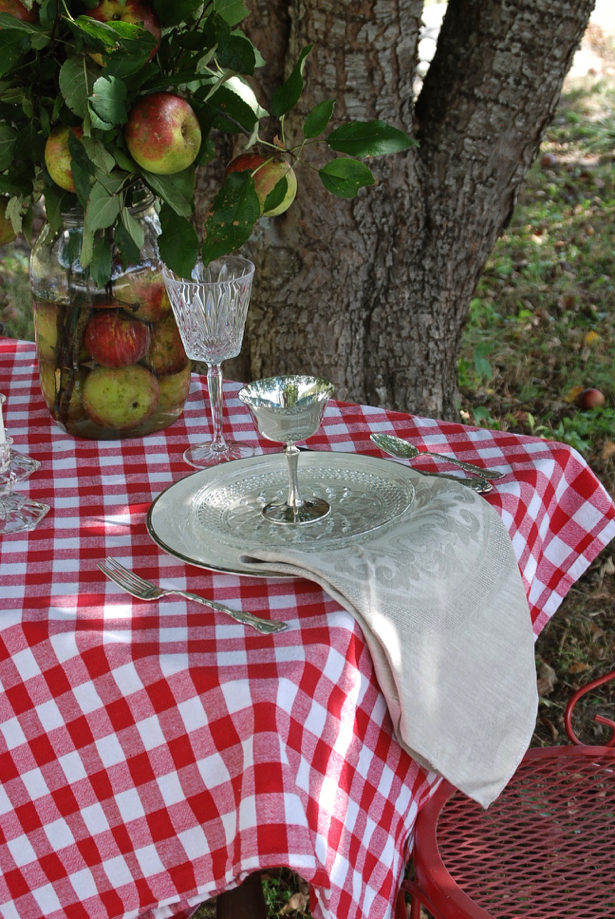 Tablescape Elements
I love to mix refined elements like the Lenox china, silver goblets, and crystal stemware with rustic elements like the gingham tablecloth and hand-made quilt. There is something about this juxtaposition which I find charming and refreshing. Plus it seems particularly apt to fall décor.
I bought absolutely nothing for this tablescape instead raiding my mother's china cabinet! The plates are from her wedding china, Lenox Moonspun, and the silver and crystal are pieces she has collected over the years. I elevated the classic red gingham by adding finely woven linen napkins. The white tapered candles further suggest romance.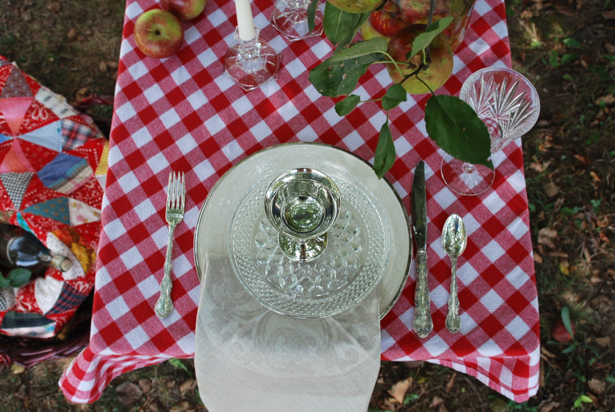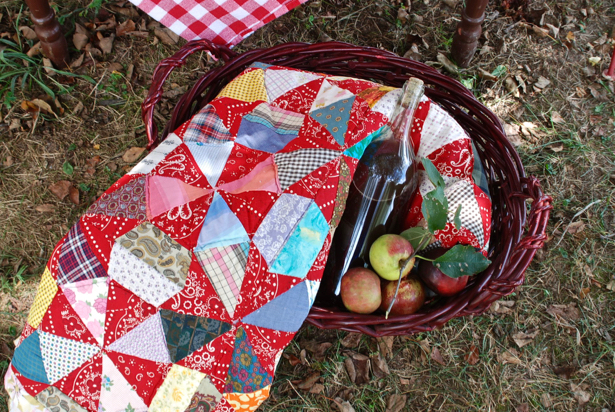 The basket is filled with a hand-made quilt from my great-grandmother perfect for snuggling up when the evening gets chilly, apple cider, and freshly picked apples from the tree.
Happy Fall Y'all!
Pin this for later: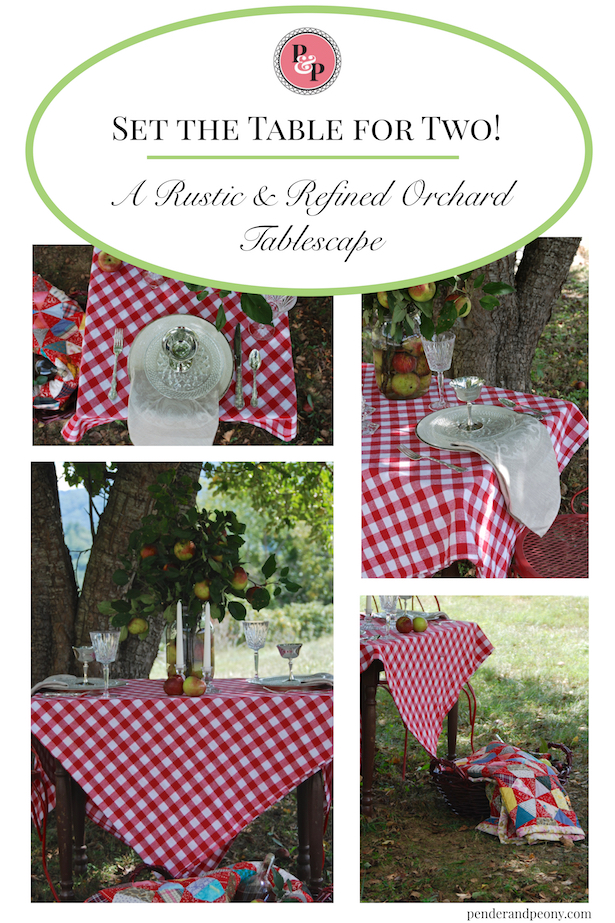 Partying at Between Naps on the Porch…