A Black and White Themed Tablescape for Any Occassion

Need an effortless but elegant tablescape?
As a hostess, you know that the look and feel of your table matters. Not only does it set the mood for gatherings, but it is also a prominent place for festive décor.
Sometimes though time is short or inspiration low, and every good hostess needs a "go to" tablescape that she can use regardless of the event.
A black and white themed tablescape is your answer!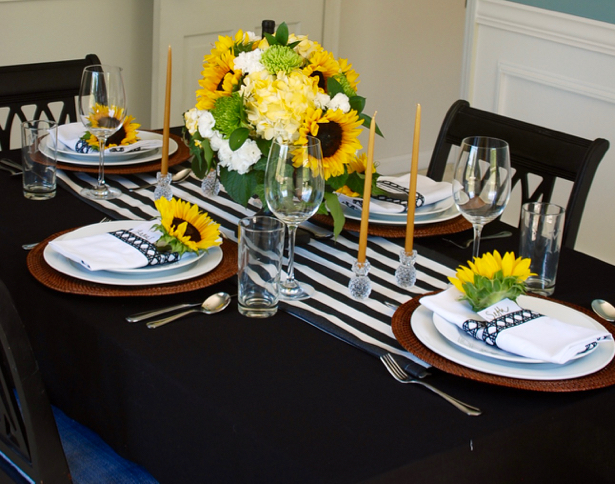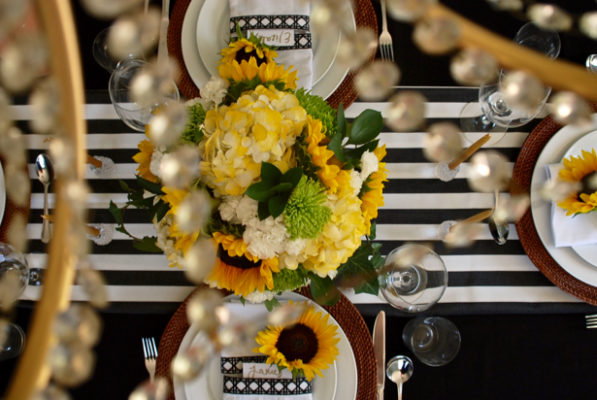 It is the little black dress of tablescapes. Why? It is versatile: equally suitable for a luncheon or anniversary dinner. It is classic, and it is an effortless tablescape elegant in its simplicity.
You can stick to a purely black and white color scheme or add a pop of color suitable to the occasion. I just love sunflowers, and with fall coming, I thought these were the perfect addition to this tablescape. Yellow pairs nicely with a black and white color scheme, but you could also do pink tulips or red roses.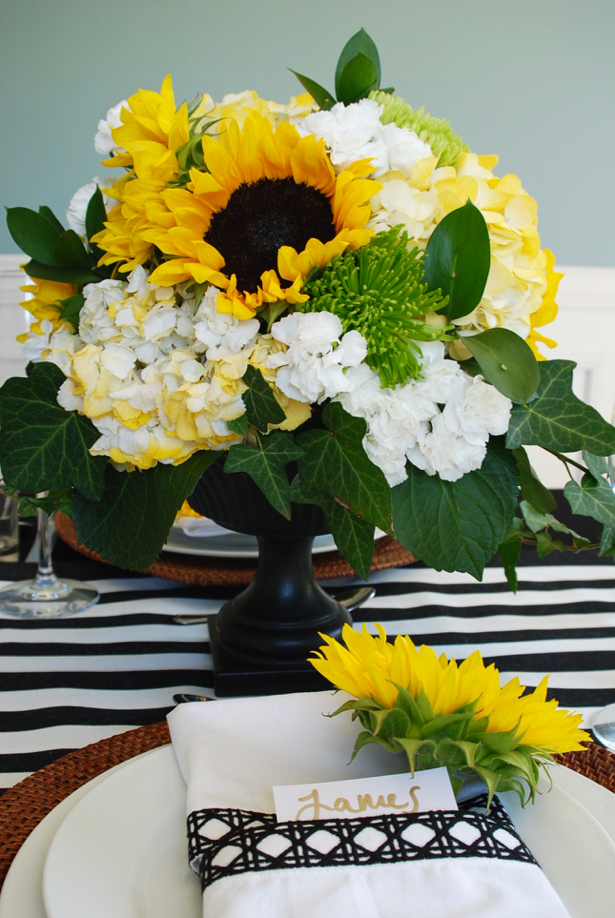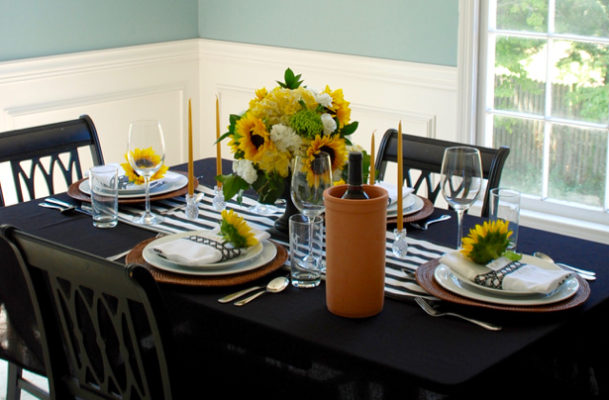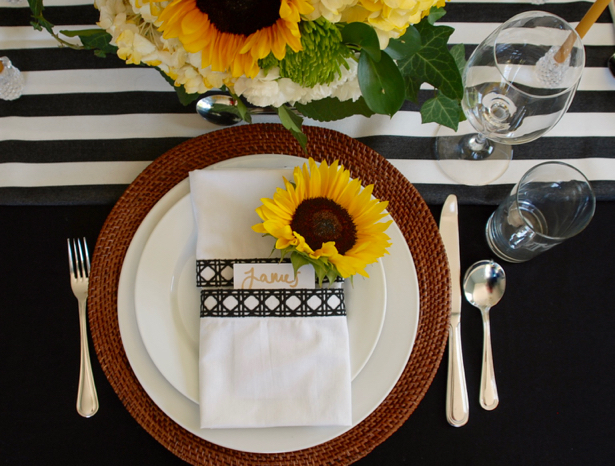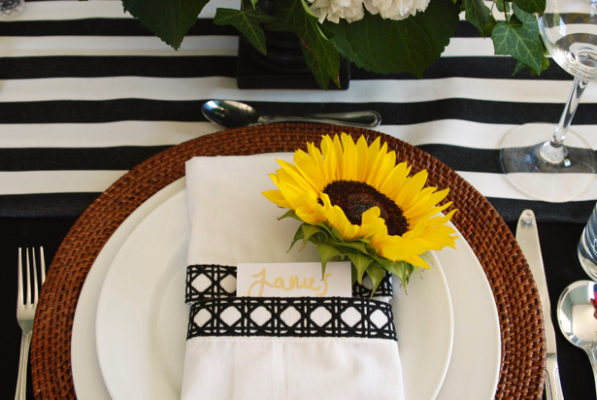 I wanted a more casual feel to my table so I added rattan chargers. You could easily pump up the glam with gold chargers and fancy napkin rings.
To Create Your Black and White Themed Tablescape You Need:
White Dishes
Black or White Tablecloth
Black and White Patterned Napkins
Black or White Runner (opposite color to tablecloth)
White Flowers + Flowers in Your Accent Color
Elegant Vase
Candles and Candlesticks
My black and white themed tablescape was inspired by these Williams-Sonoma napkins that I found at the Summer Clearance Event. Unfortunately, they are not available online, but hurry in to the closest store, and you might find them. They do have melamine chargers with a link pattern online.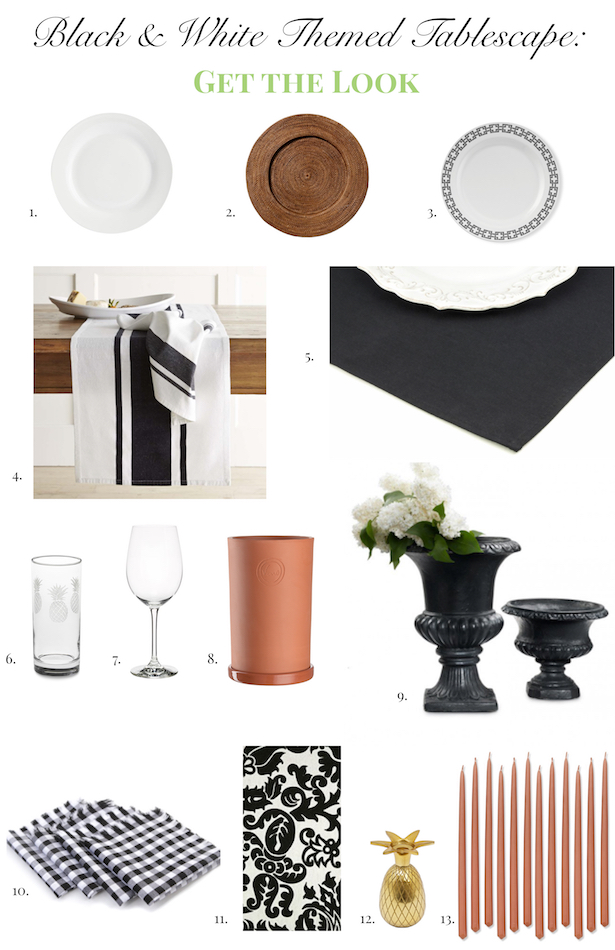 Plates; 2. Rattan Charger; 3. Melamine Charger; 4. Table Runner; 5. Placemats; 6. Glass; 7. Wine Glass; 8. Wine Cooler; 9. Flower Vase; 10. Gingham Napkins; 11. Floral Napkins; 12. Pineapple Candleholder; 13. Candles
Pin This for Later: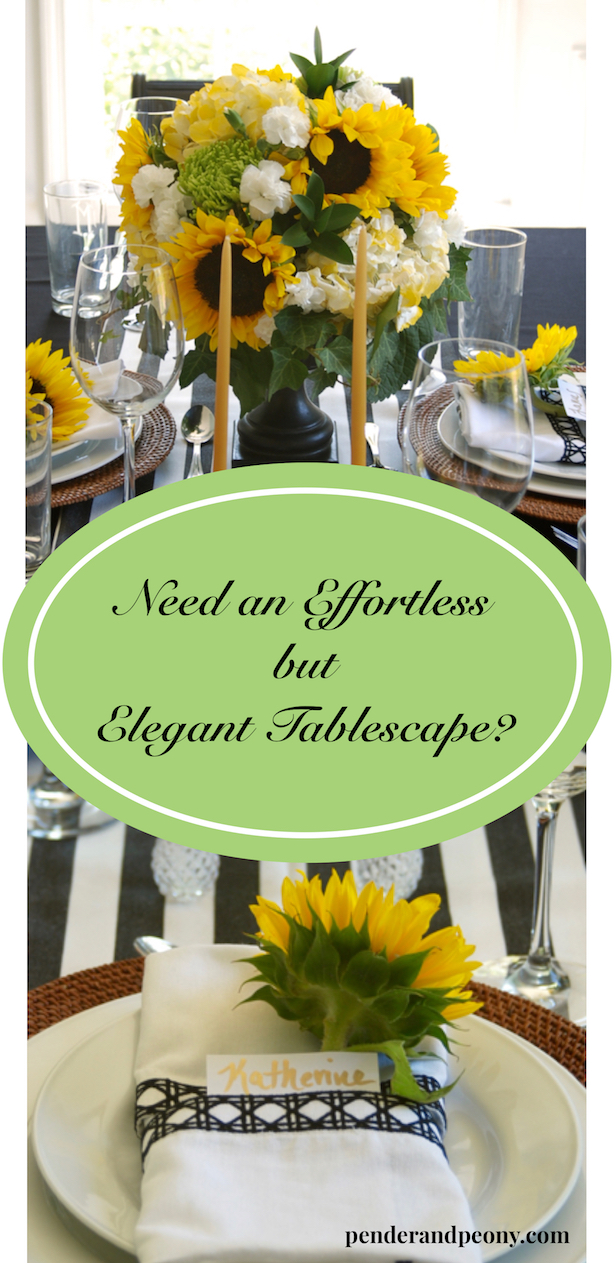 Partying at Between Naps on the Porch – Remodelaholic.