7 Tips to an Organized Pantry + My Southern Pantry Essentials
Eat more healthy, home cooked meals with a well-stocked and organized pantry.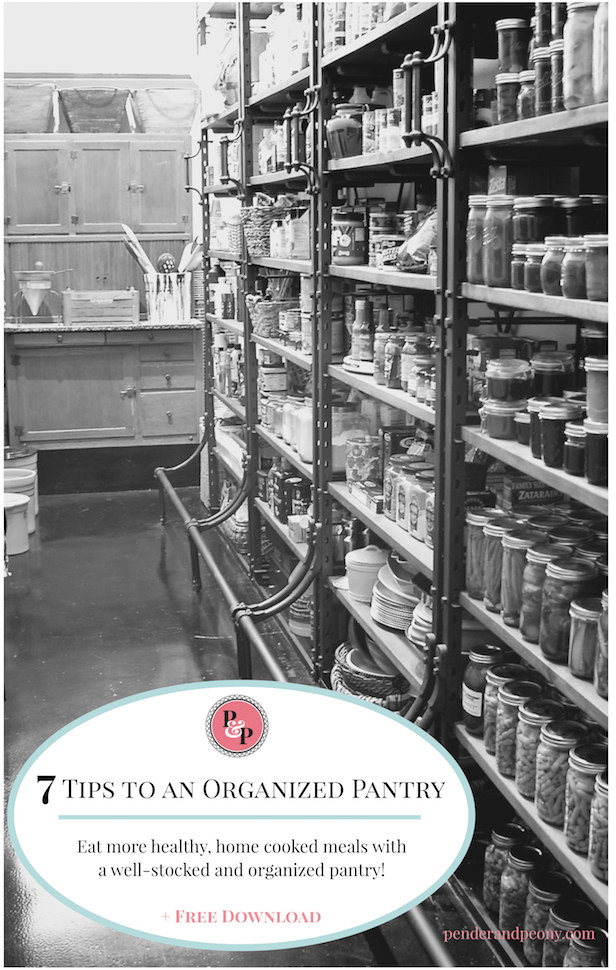 Healthy eating is an important component to embrace gracious living. If we eat a healthy, vegetable rich diet, we feel better, we have more energy, and we see the doctor less – we all know there are countless benefits. Plus, when we feel better and have more energy it is so much easier to act with intention and delight in everyday joys.
But eating healthy is not always easy. You are tired after work, the kids are hungry, and your husband (ahem S.) wants to know what's for dinner. All those fast food restaurants are just so darn prevalent, and the pizza guy is on speed dial.
So what should you do to cook more at home and avoid fast food temptations?
No. 1. Plan Your Weekly Meals
No. 2. Stock Your Pantry with Healthy Essentials
No. 3. Keep It Organized
Let's look at numbers 2 and 3 — a well-stocked and organized pantry. No one likes to stop in the middle of cooking dinner to run to the grocery store, and it is equally vexing to start putting groceries away and realize you already have 3 cans of those baked beans you just couldn't see them behind the jumble. Been there? I know I have!
It makes perfect sense that keeping healthy foods in an easily accessible and orderly pantry makes putting together nutritious meals stress-free. Really, it is a no brainer!
Benefits of a Well-Stocked, Organized Pantry:
Being prepared
Creating healthy, quick meals from what's in the cupboard
Knowing what you have
Wasting less food
Feeling a sense of accomplishment about feeding yourself and your family
Today, I want to share with you my Southern pantry essentials, and a beautifully organized pantry from my friend Kim's house. You may remember P&P's look inside her house with the Home Tour: Safari Glam meets Industrial Chic. Now, we get to peak inside her well-stocked pantry and pick up some tips for keeping this important space organized.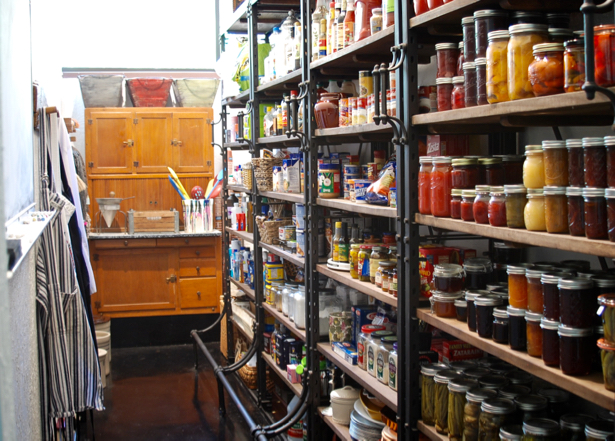 My Southern Pantry Essentials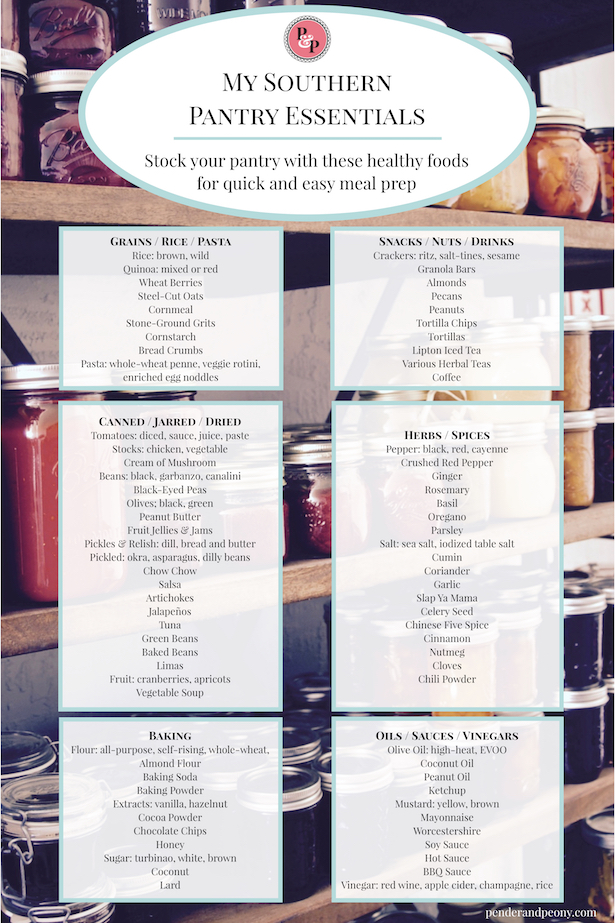 Click here to download the PDF version.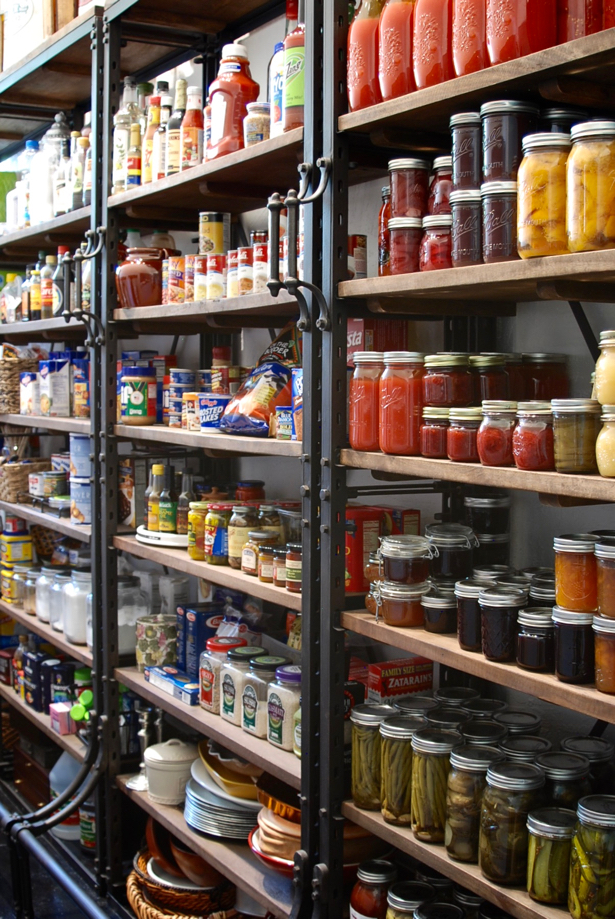 Bring Order to Your Kitchen Pantry with These 7 Tips
No. 1 Group Pantry Items and Create Sections
Put like things together both in terms of type and size
Place daily use items at eye level and rarely used items on high shelves
No. 2 Measure Your Space
Measure your largest and smallest pantry items to determine height of shelves
Generally, shelves should be between 8 and 18 inches (cans = 6 ½" and cereal boxes 15″)
No. 3 Use Shelf Organizers
You should store small items, packets, or awkwardly shaped items in baskets
Elevate items on the back of the shelf with risers
If the shelves are wide enough try a lazy-susan
Gravity feed racks are great for cans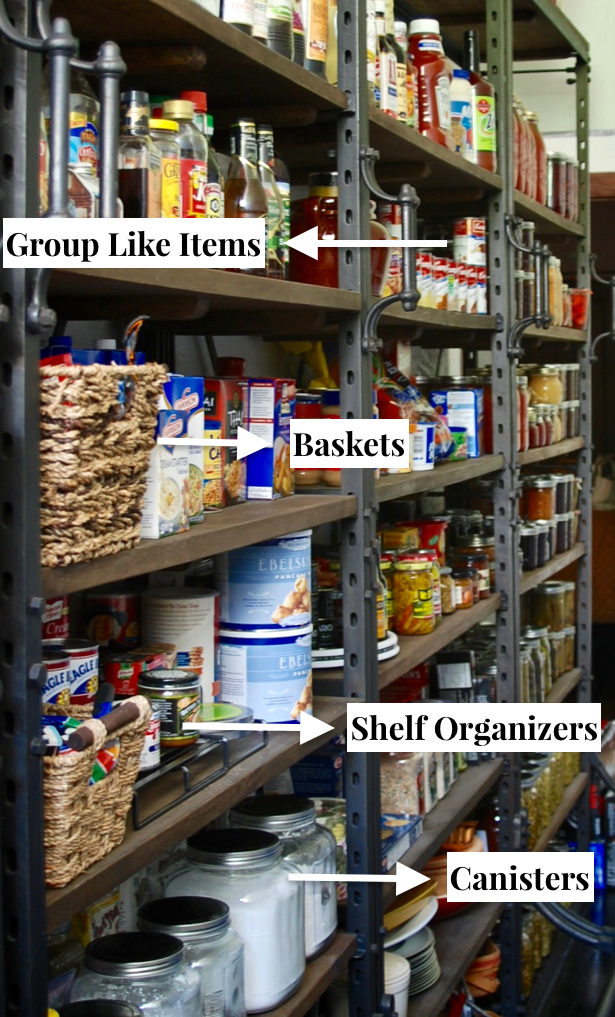 No. 4 Store Foods in Re-Usable Canisters
Put essential pantry items like flour, sugar, and grains in air-tight canisters
You should also use canisters for bulky items to save space
Be selective otherwise you are creating more work
Mesh baskets are great for storing onions and other root vegetables
No. 5 Label – Label – Label
If you cannot see into the basket put a label on it
Mark flour and sugar canisters so you know which is which
No. 6 Create a Space for a Grocery List
Use a chalkboard to make notes about re-stocking pantry items
If space is limited, put a notepad or clipboard on the back of a cupboard door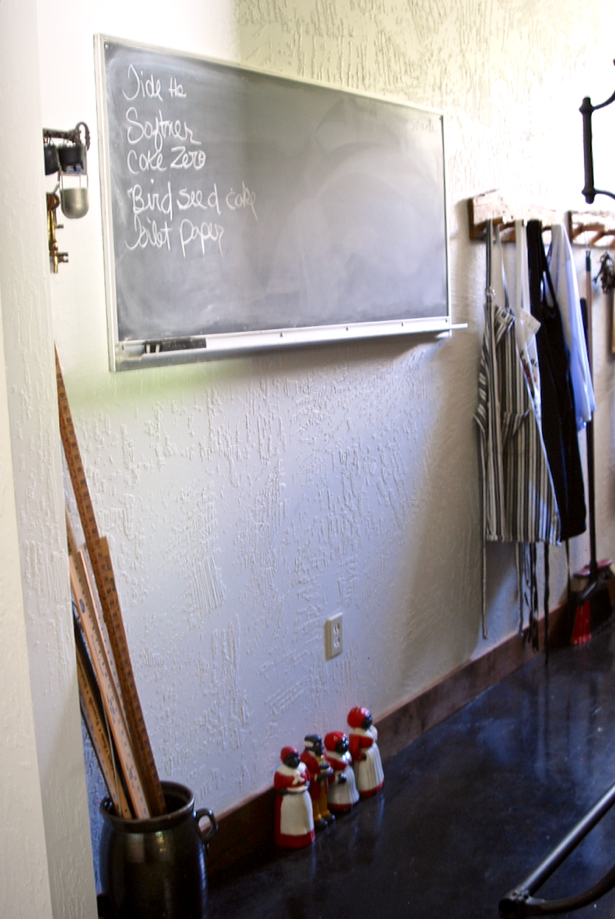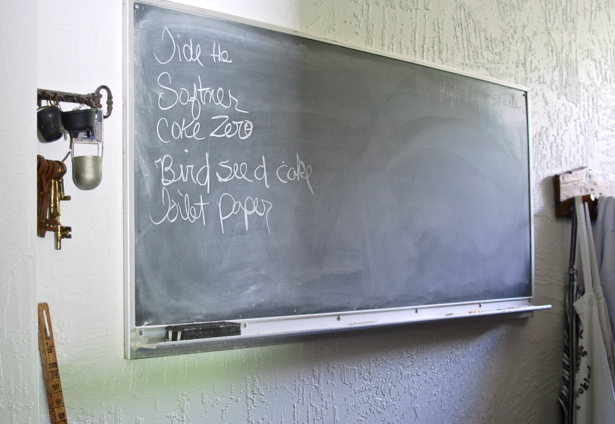 No. 7 Add Your Personal Style to the Space
Choose containers or labels in your favorite colors
Paint the inside of the pantry a fun color or put up wallpaper
Use antique furniture or storage solutions
Showcase one of your collections on top shelves
I love how Kim decorated this pantry, adding antiques to the space from the cupboard on the back wall to her collection of dry good canisters and the milk bottles to the yardsticks.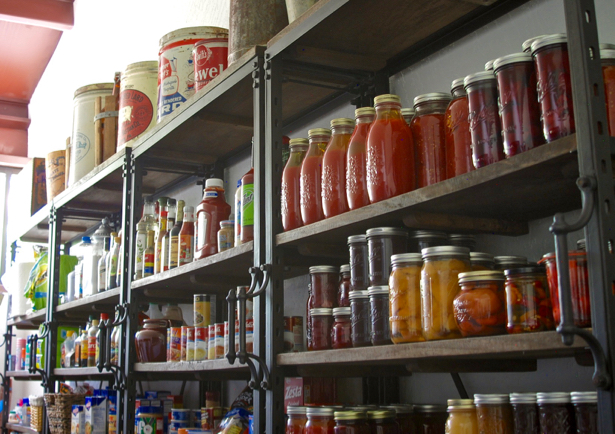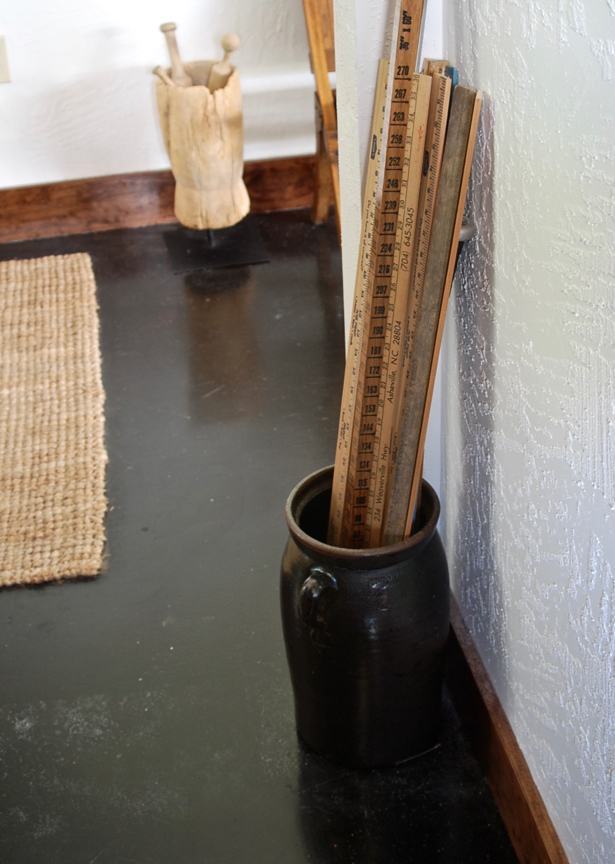 *This post contains affiliate links*
Partying at Remodelaholic…