The Blush & Bashful: Champagne Cocktail with Raspberry and St-Germain
"My colors are blush and bashful."
"Her colors are pink and pink."
I know you get this reference! Here is a champagne cocktail Shelby would approve in her two favorite colors of blush and bashful with St-Germain and raspberry jelly — that's right raspberry jelly. This one is for all you Steel Magnolias out there!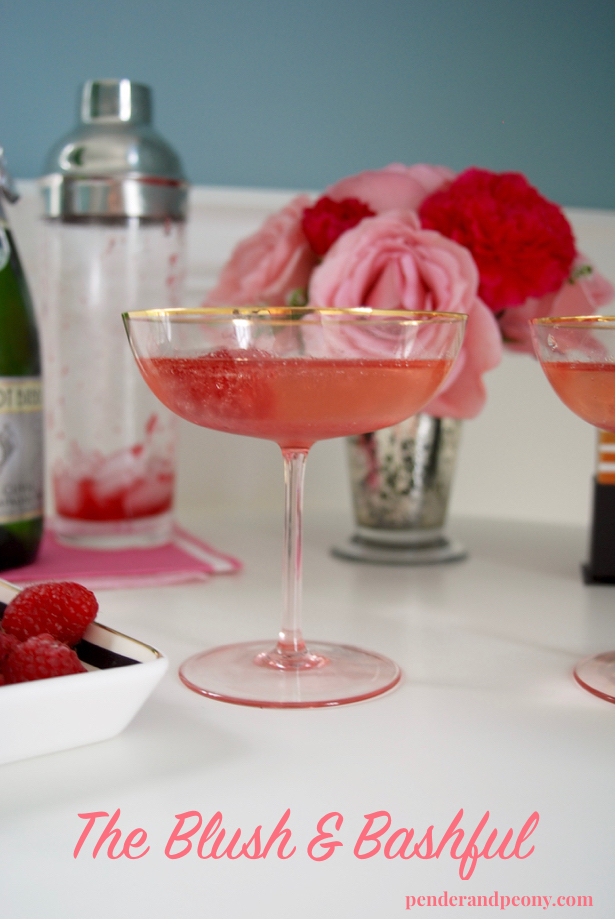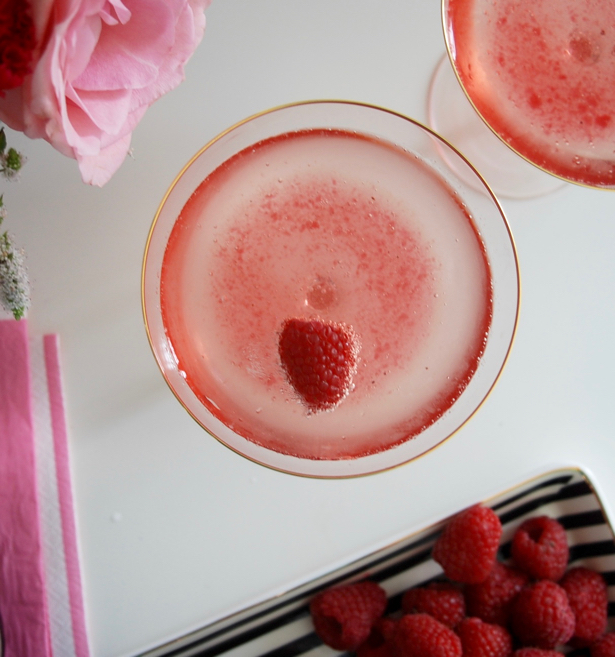 Champagne Cocktail Recipe:
Shake ice, 1 Tablespoon of raspberry jelly, and 2 oz. of St-Germain in a cocktail shaker.
Split mixture between two champagne flutes or bowls.
Top with champagne.
Garnish with a fresh raspberry.
The other week my mother brought me two little precious jars of raspberry jelly from a small batch that she lovingly prepared, straining out all the seeds. I had a bottle of Barefoot bubbly in the fridge, and, well, it seemed like the perfect combination. This champagne cocktail is simply delightful and my best friend absolutely loves it too. It is sweet and fruity and bubbly all in one. I know you'll love it!
Which reminds me, I need to buy a birthday present for my best friend soon so I really need to pull some gift ideas together! So far, I have found a wide array of champagne gifts from Gifts International that have caught my eye so I might have to treat her to one of those as a nod to her favorite drink. What do you think?
Barefoot Brut Cuvée is my "go to" champagne. It has that classic dry champagne flavor with hints of fruit, and it pairs well with other liquors and lots of recipes.
If you or your mother are not into canning jellies, you can certainly use store bought jelly, but try your local farmer's market first. I bet you find some homemade jars there. You could also use blackberry or strawberry jelly. Be sure you get jelly though not jam as it only uses the fruit's juices.
Cheers!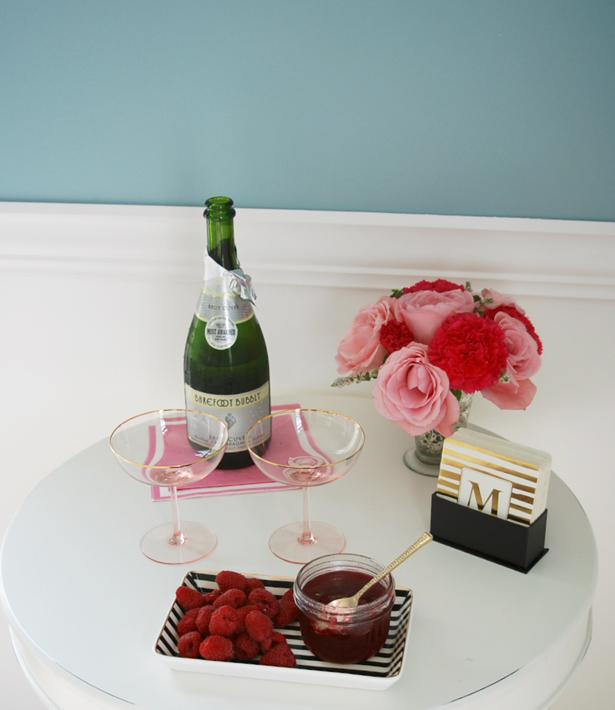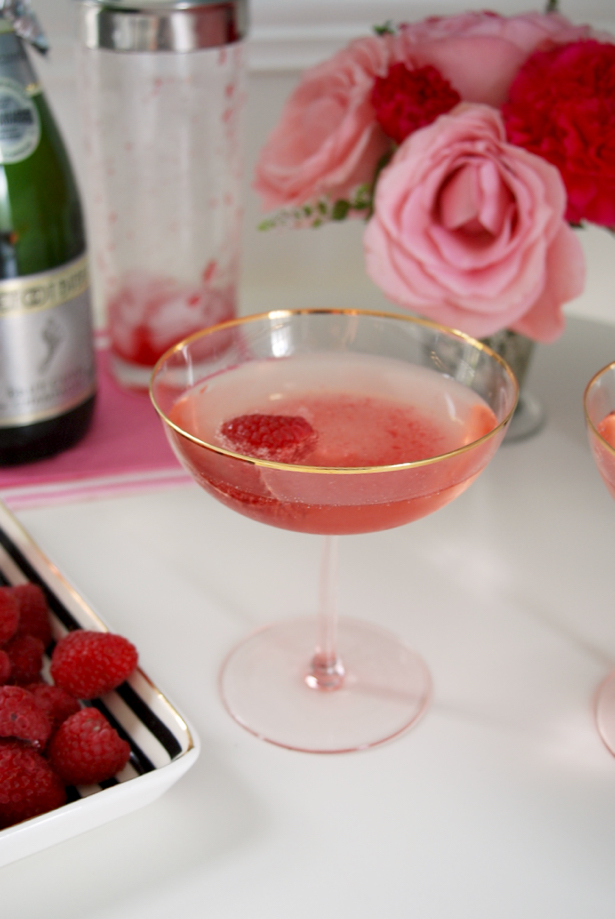 Partying at Make it Pretty Monday