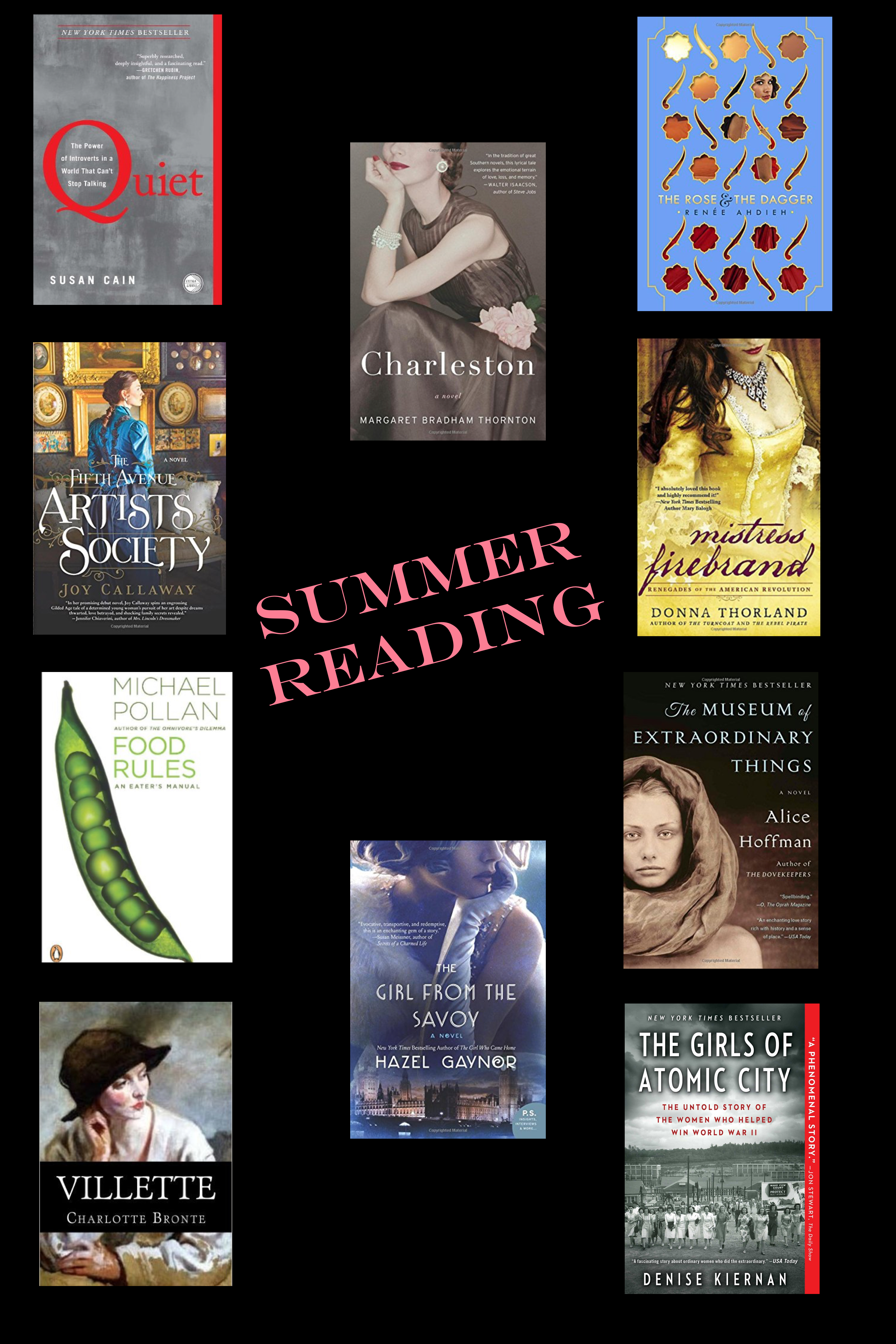 I don't know about you, but I've got a mile long list of books that I want to read, and I am constantly adding to it. So in order to shorten that list just a bit, I've decided to focus on 10 books that I will read by the end of the summer. Some of these works are "fun beach reads," while others tackle more serious topics of a historical bent. My Summer Reading List:
Charleston by Margaret Bradham Thornton — Review
Fifth Avenue Artists Society by Joy Callaway
The Girl from the Savoy by Hazel Gaynor — Review
The Rose and the Dagger by Renee Ahdieh
Mistress Firebrand by Donna Thorland
Food Rules: An Eater's Manual by Michael Pollan
The Girls of Atomic City by Denise Kiernan
Quiet the Power of Introverts in a World that Can't Stop Talking by Susan Cain
The Museum of Extraordinary Things by Alice Hoffman — Review
I'll be adding book reviews as I work my way through! What's on your reading list for the summer?
**This post contains affiliate links.