Setting the Table for Fall
Hip Hip Hooray! October is here with changing leaves, crisp, cool air, and pumpkins! In honor of my favorite season, I have re-styled my dining room table and blackboard for a more festive feel.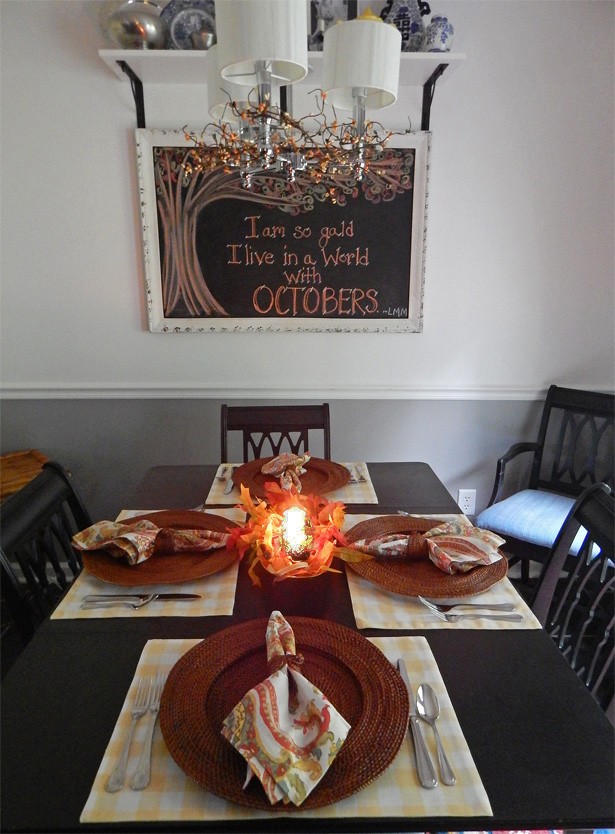 Tips and Tricks to Help with Your Fall Tablescaping:
Embrace fall colors! Use yellow, green, red, and orange to echo the changing tree canopy outside and pair with muted browns and blacks.
Bring the outdoors inside! Fall foliage makes a great addition to any floral arrangement or let it take center stage as I did here. You'll typically find foliage in the fresh flower section of your local grocery store. Be careful about laying the leaves on fine linens or other porous surfaces as they do have a tacky feel, and they might leave a residue behind. I picked up the acorns from Pottery Barn, but if you are feeling more crafty check out these DIYs here and here.
Play with texture and pattern! I just love to mix paisley and gingham for example.
Enliven the senses! Add candles with a fall themed aroma like pumpkin spice or apple orchard.
Mind your manners! Set the table for the appropriate level of formality using the right amount of flatware for each course. You can follow my example here for an informal meal with only salad and main entrée courses or check out Liberty Tabletop's helpful info-graphic for a more formal affair.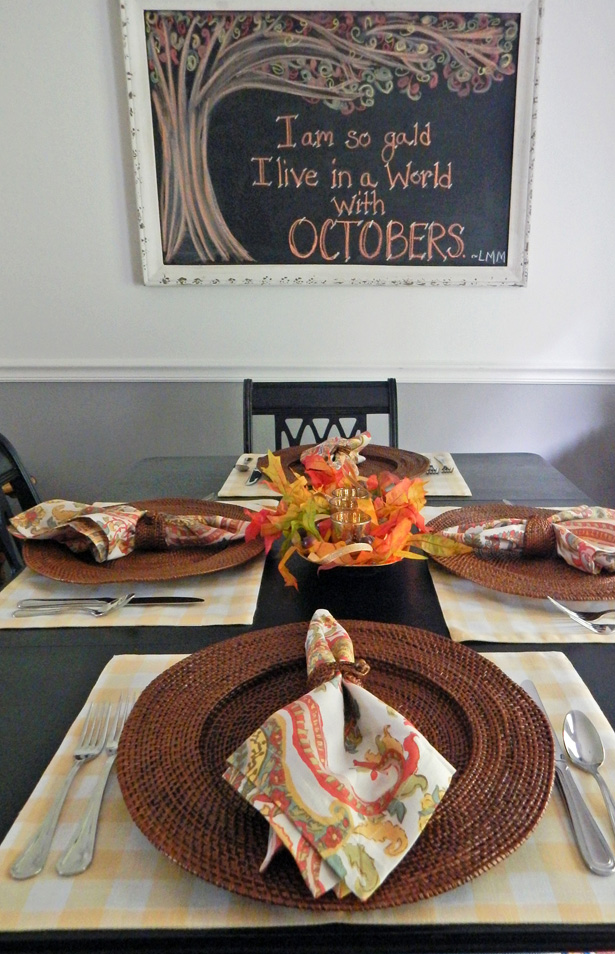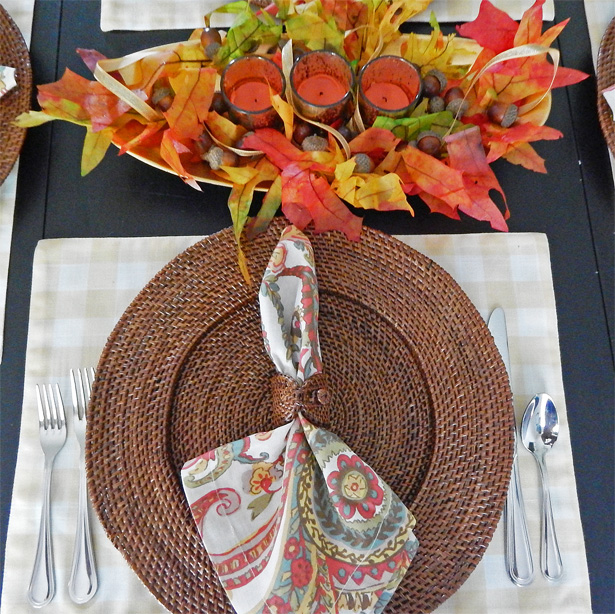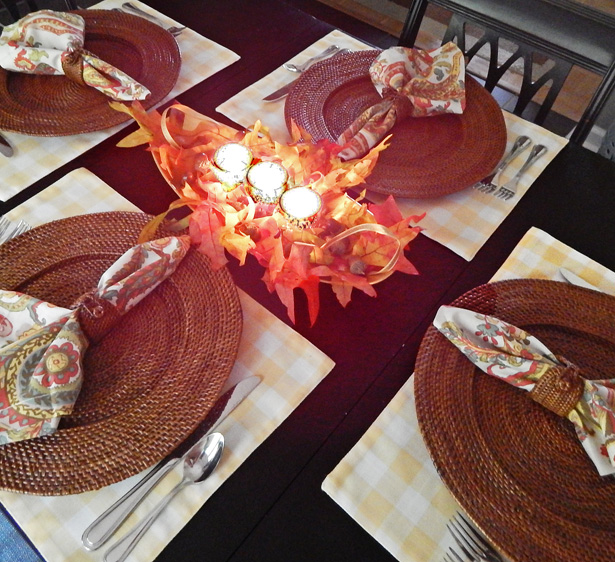 HAPPY FALL Y'ALL!
Partying at Tablescape Thursday at Between Naps on the Porch.