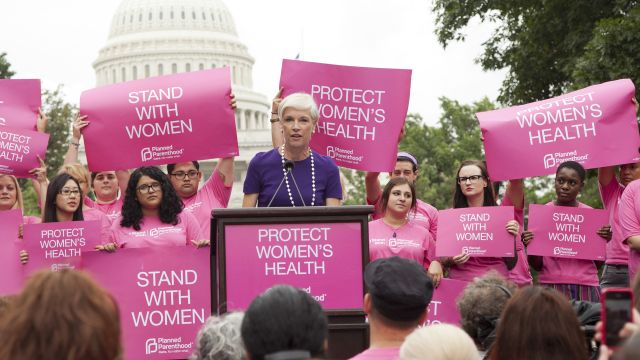 Are you having trouble understanding why members of the GOP are trying to de-fund Planned Parenthood? What is in the videos people keep taking about? What do they have to do with abortion? What is fetal tissue research anyway and why should I care?
Here is a breakdown of some of the most helpful articles in understanding this issue!
The Controversy:
"PolitiFact Sheet: 8 things to know about the Planned Parenthood controversy" by Will Cabaniss and Joshua Gillin August 5th, 2015
Center for Medical Progress' Investigative Footage
Letter from Planned Parenthood to Congressional Leadership, submitted August 27, 2015
CMP's Open Letter to Congress in Reply to Planned Parenthood's, submitted August 31
What is Planned Parenthood?
"Who We Are" Planned Parenthood Website
"History of Planned Parenthood" Planned Parenthood Website
"Birthright: What's next for Planned Parenthood?" by Jill Lepore November 14, 2011
What is the Center for Medical Progress?
"About Us" Center for Medical Progress Website
"Meet the Terrorists in the War on Women" by Callie Beusman August 2, 2015
"Maker of Planned Parenthood Video Called Abortion 'Genocide'" by Samantha Allen July 15, 2015
Abortion and Fetal Tissue Research:
"What Americans Think of Abortion: It's Not So Black and White" by Sarah Kliff April 8, 2015
"How the Planned Parenthood controversy affects the abortion debate" by Jessica Mendoza September 2, 2015
The Abortion Debate in Pictures
42 U.S.C. §289g-2 Prohibitions regarding human fetal tissue
"Scientists have long used human fetal tissue for research; stem cells haven't replaced it yet" by Malcolm Ritter July 29, 2015
"Planned Parenthood Controversy Raises Questions about Fetal Tissue Research" by Jennifer Ludden July 31, 2015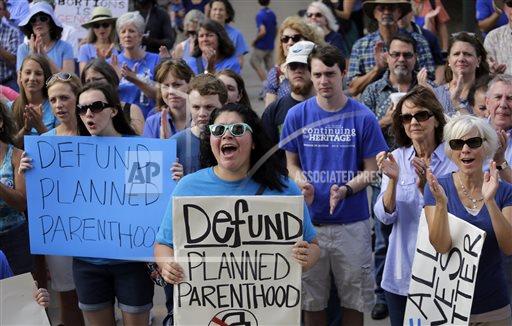 Consequences of Controversy:
"Senate GOP starts fast-track on bill to block Planned Parenthood funding" by Jordain Carney September 21, 2015
"Government Shutdown and Planned Parenthood" by Andrew Taylor September 22, 2015
"CBO: 630,000 women could lose access to care if Planned Parenthood is defunded" by Sarah Kliff September 16, 2015
Support Planned Parenthood:
"7 Ways You can get Involved" Planned Parenthood Website