Katherine Emma
To
Seth Wright Medlin
Firday, the Twenty-First of June
Two Thousand Thirteen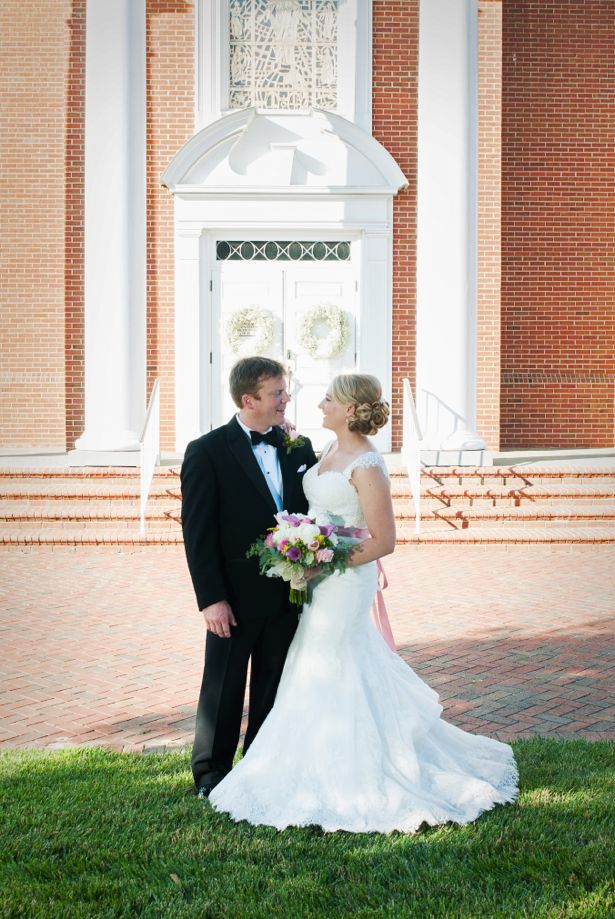 Setting:
Central United Methodist & The Hotel Concord
Concord, North Carolina
Season:
Spring
Style:
Southern Classic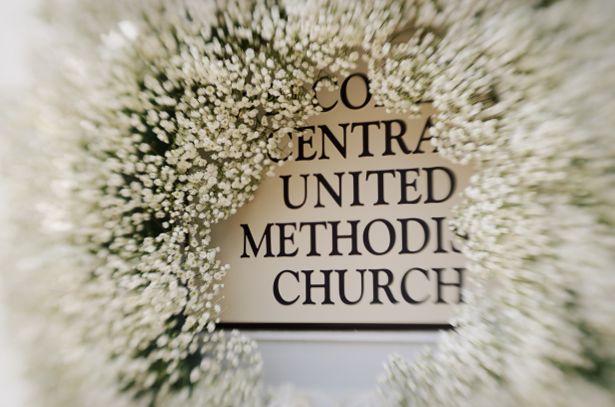 How We Met
S. and I are both from a small, rural community in the mountains of North Carolina — population of roughly 40,000. But our paths never crossed in all the time we were growing up, and not until adventuring all the way to Kotzebue, Alaska, thousands of miles away from the Carolina mountains, did we finally meet. Kotzebue is a small village only accessible by boat or by plane miles above the arctic circle. I was teaching in the public school there, and S. was visiting a colleague of mine who introduced us. We were flabbergasted that we were from the same hometown and had even attended the same high school (several years apart). S. landed a job in Kotzebue and decided to stay. He revealed to me after we were a couple that I was the main reason he had taken the job. I never put much stock in the power of fate, but it is the only thing that explains how S. and I met and fell in love.
The Engagement
We decided to move back to North Carolina after surviving a year of Alaska's harsh climate and rugged atmosphere, and in the summer of 2012 we got engaged. I had an inkling S. was ready to propose that summer, but not until my father hinted to me that S. had asked permission for my hand in marriage did I know for sure. We planned to partake in Charlotte's Restaurant Week and go out for a fancy dinner date. I was all excited about this thinking he would pop the question that night. We were to meet there, since we were both coming from work. S. ended up getting stuck in I-85 traffic (imagine that) and was about 45 minutes late, and he did not propose that night.
The next evening we had a low key dinner at our house, grilling out on the patio. After dinner we came inside and S. maneuvered me to the couch. We were talking and finishing our wine when he brought up weddings and marriage. After a few minutes, he asked,
"Do you want to get married?"
"Of course I do," I laughed, having given up on a proposal for that weekend, I was not taking him seriously.
"No, I mean do you want to marry me? As in will you marry me?" he asked as he pulled out a ring box from under the couch pillows.
"Are you serious?" I repeatedly asked. "Are you serious?"
"Yes, yes" he kept saying over and over.
"Of course I will," I cried.
He slipped the ring on my finger, and we both dissolved into happy laughter and tears.
S. had totally caught me off guard, and proposed so simply and honestly. It was perfect.
Weirdly enough I remember looking at the ring and wondering where did he manage to get this from? Companies like Jacobs the jeweller crossed my mind, but at the end of the day I didn't really care where he got the ring from, it was perfect.
Later, he told me that he intended to propose the previous night over our fancy dinner, but had been too rattled by the late arrival that he couldn't get it arranged with the waiter. In the end, I'm glad he proposed at our home, in private. It made the moment more intimate and special. How he managed to hide that ring box in the couch pillows without me sitting on top of it or bumping it I'll never know.
Wedding Planning
As we began planning our wedding, S. and I knew we wanted a traditional Southern affair that had a handmade feel, so we incorporated a lot of family traditions as well as asking family members to contribute certain elements. Obviously, we've had to go to vendors for some of the things like Charlottesville wedding photography but we've included our family wherever possible. For instance, my mother made her famous coconut cake for our wedding cake, which is a family recipe that has been handed down for generations. It is a multi-layered cake that sits for three days in coconut syrup with sour cream and cream cheese frosting before you can eat it. S.'s mother handmade my veil from ivory tulle and helped me make the pink sash with beading that I wore during the reception. The only thing we wanted new, were some modern wedding rings. Nothing too fancy but something we could call our own and then be able to pass down to future generations.
We choose to get married in the church S. and I attend in Concord, and then picked a really unique reception venue at the Hotel Concord, which is an old hotel built in the early 1900's. It still has the original art deco décor and a long ballroom with crystal chandeliers and hardwood floors. We were originally looking at wedding chapels Gatlinburg TN cheap as we didn't want to spend lots of money on the venue. However, when we saw the church we just knew we had to get married there. It was stunning!
With the caterer, Buttercup Catering and Café, we selected traditional Southern dishes, including shrimp cocktails, cheesy biscuits, and apple cider glazed pork, and we used vintage china plates for the meal. We felt the handmade touches, traditional ceremony, and unique venue made our wedding truly Southern and truly us.
The best thing about our wedding day was, of course, marrying my best friend and partner. But it was so special to share that with our close friends and family who came from as far away as Alaska, Florida, Colorado, and New York to be there with us. It was amazing to have all those people gather in one place to celebrate and dance their feet off. I am still very thankful to all who witnessed the commitment we made to each other and shared our joy that day in June.
The Vendors
Flowers…………………………………..Ray's Florist – Sylva, NC
Caterer……………………………………Buttercup Catering & Café
Cake……………………………………….Three layer coconut cake with sour cream frosting
Bridal Gown………………………Fit & flare embroidered Alencon lace by Martina Liana
Bridal Salon………………………………J. Majors – Charlotte, NC
Veil…………………………………………..Ivory tulle with vintage brooch
Hair………………………………………….C.C. & Company – Concord, NC
Engagement ring……………………….Vintage Tacori
Bridesmaids' Dresses…………………Midnight blue Dupioni silk by Alfred Sung
Invitations/Stationary………………..William Arthur, Papersource
Music………………………………………….Ang Medlin Band & DJ Dean Scott
Photography…………………………………Chicks with Cameras – Charlotte, NC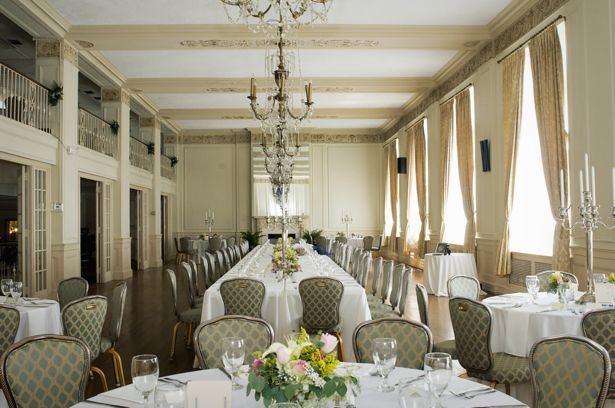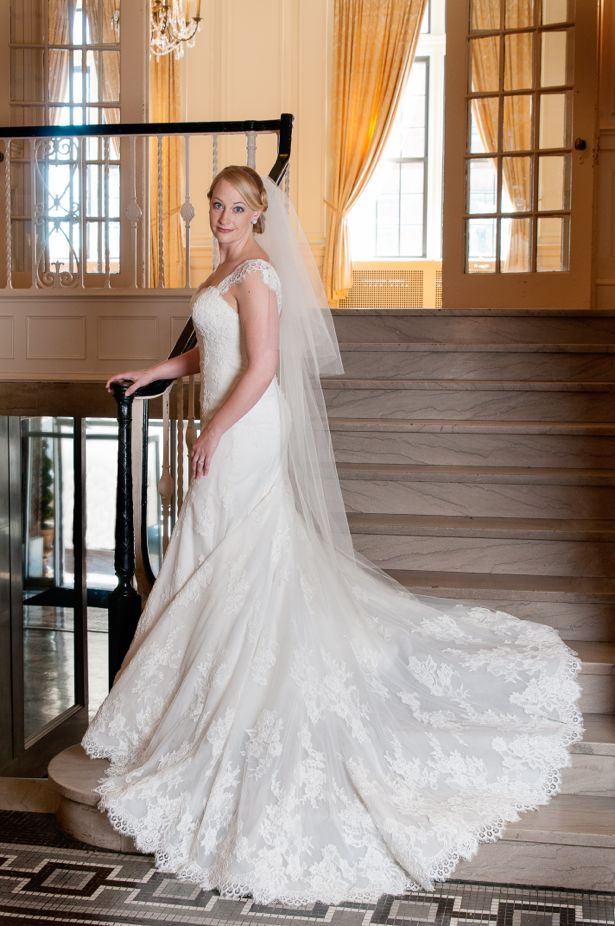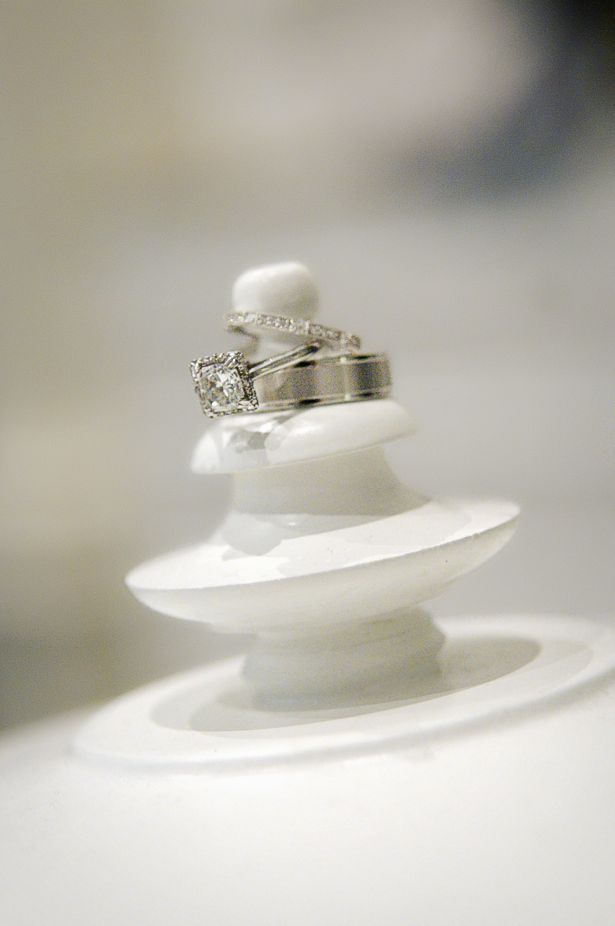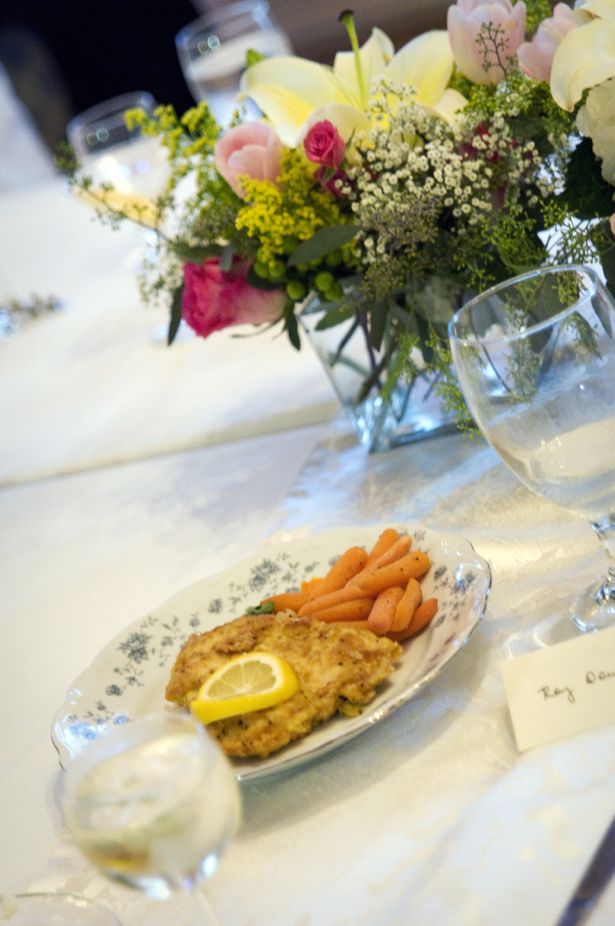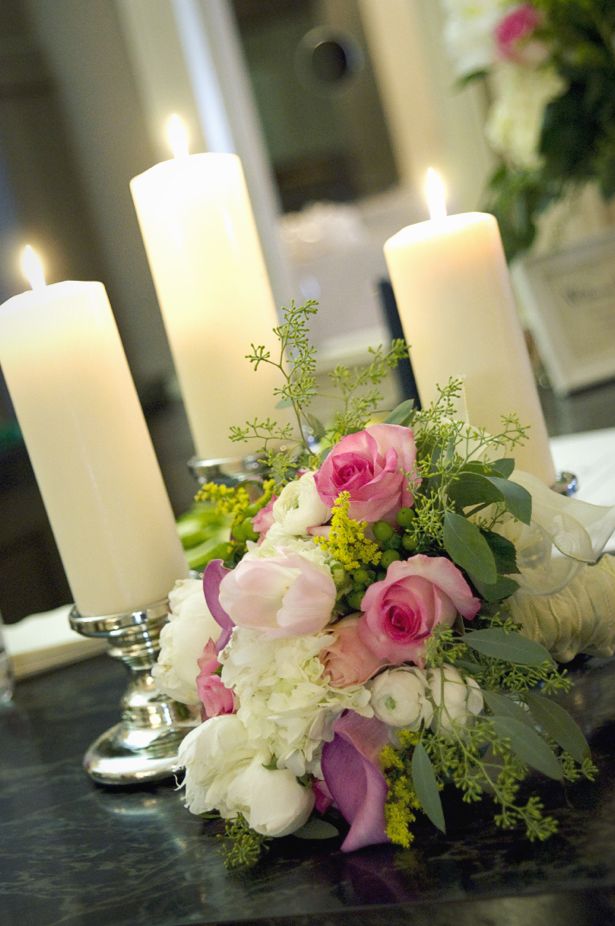 For more check out Wedding Memories: The Ceremony and Wedding Memories: The Reception