The New Year approaches as do those pesky resolutions everyone will be making and breaking. I'm not sure I want to make any resolutions this year per say, but I do want to identify some habits I plan on improving, and the first is being organized and staying that way. For me the tried and true way of doing so is keeping a daily planner. There is something reassuring and stabilizing about a daily planner.
Now the tech savvy among us may do fine with the iCal app, but I need to write goals, plans, and meetings down on paper. They stick in my brain that way. I also love the idea of having a record of each and every year. In a world where we don't regularly write letters or keep journals, I love the idea of recording what I'm doing and having a way to look back on the year's accomplishments. Plus I'm adding to the historical record. After all, Laurel Thatcher Ulrich was able to write a whole book based on a line a day journal, revealing the life of a New England midwife.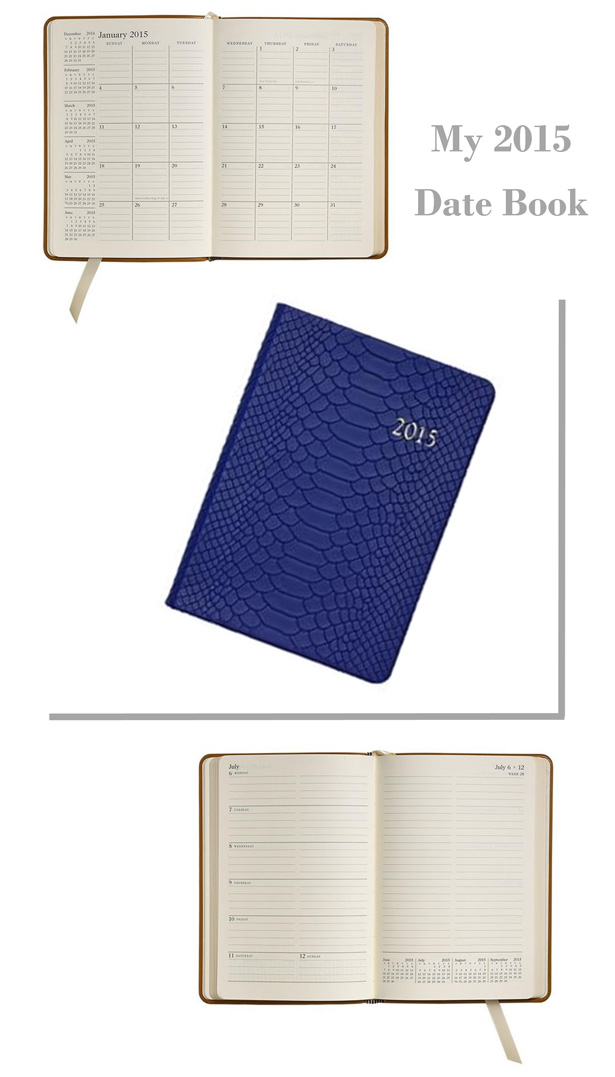 For 2015, I purchased the GiGi embossed python desk datebook from GraphicImage. With monthly and weekly views, I will be able to plan and prioritize in style. Below are the other planners that caught my eye: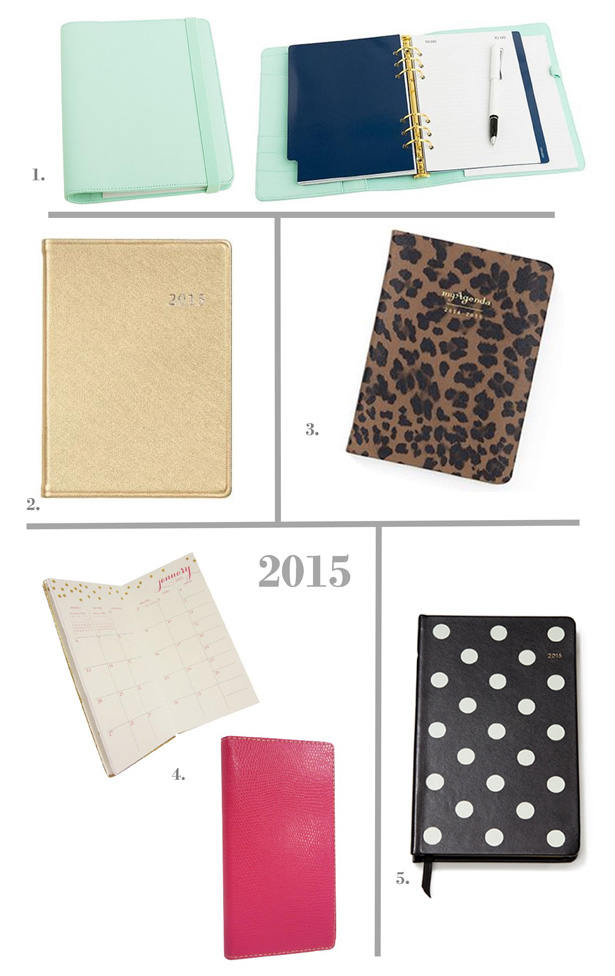 1. kikki.K 2015 leather time planner on sale $55.97; 2. Papersource 2015 large gold date book $39.95; 3. momAgenda mini calendar on sale $25.20; 4. Sugar Paper for Target 2015 Daily Planner $7.99; 5. Kate Spade 12 month agenda $40.00.