Indigo & White: An Ultra Chic Summer Duo
This color story may conjure up nautical reverie, but this summer's blue and white duo is about more than stripes, sailing, and sand. Instead designers have drawn on the Mid to Far East as inspiration, offering up intricate paisley patterns and soft tunics. Think Ming era porcelain for this color combination is just as timeless.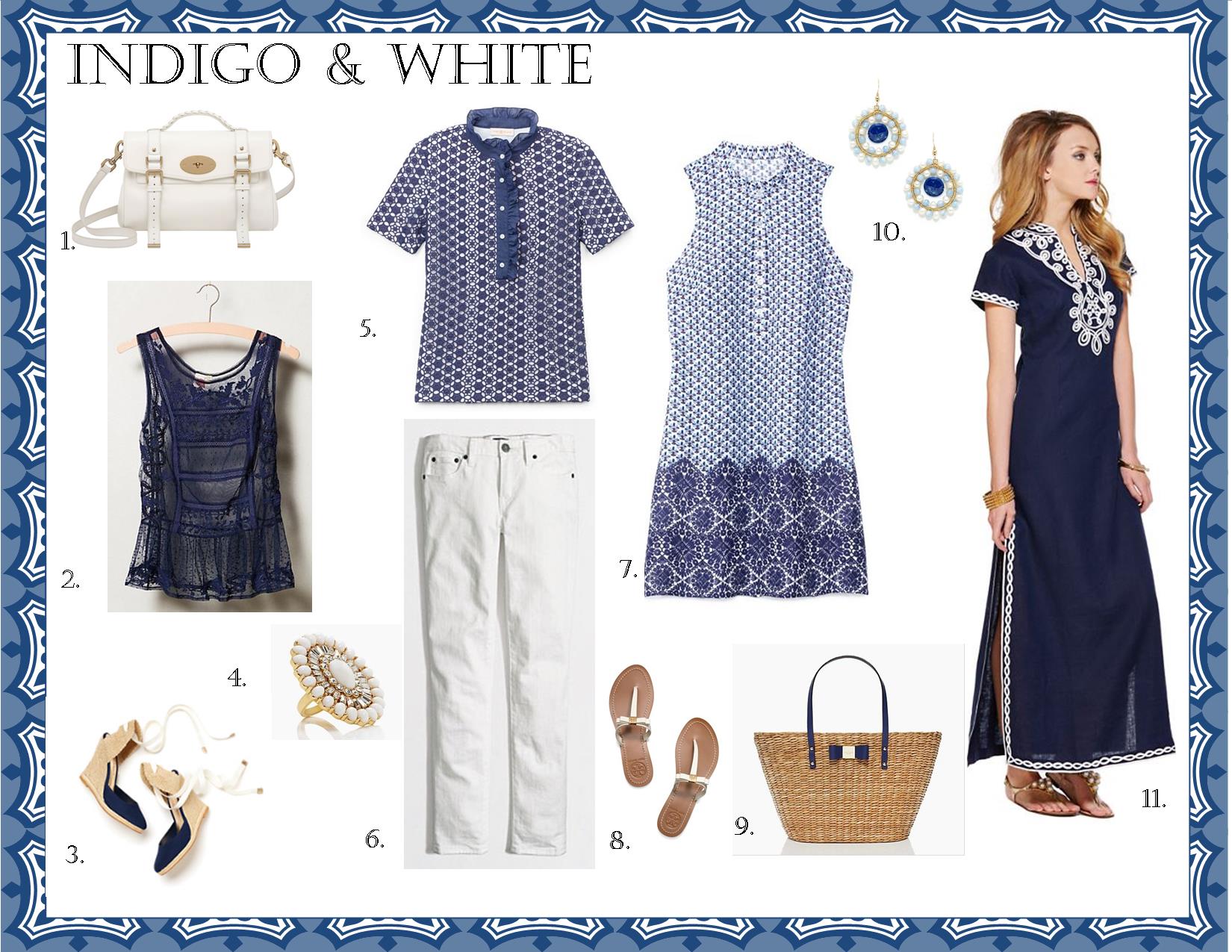 1.Mulberry Alexa Cream Silky Classic Calf Handbag $1850; 2. Anthropologie Embroidered Cypress Tank by Lilka in Navy $39.95; 3. Lilly Pulitzer Kate Espadrille Wedge in True Navy $178; 4. Kate Spade Capri Garden Ring in White on sale $64; 5. Tory Burch Lidia Lace Polo in Indian Blue/ White $250; 6. JCrew Factory Skinny Ankle Jean in White on sale $64.50; 7. Tory Burch Baja Dress in Corsage a Coast/Castillo Border $275; 8. Tory Burch Leighanne Patent Flat Thong Sandal in Ivory $150; 9. Kate Spade Via Limoni Aria Tote in Natural/ French Navy on sale $199; 10. KEP Lucy Lapis, Blue Lace Agate, and Pearl Round Drop Earrings $149; 11. Lilly Pulitzer Sea Island Tunic Dress in True Navy Sea Soutache $278.
<a href="http://www.bloglovin.com/blog/12612789/?claim=jspjftyhczb">Follow my blog with Bloglovin</a>