Here is the naked, unadorned dining room sans decor. It has been freshly painted, new trim installed, and a new ceramic tile floor laid.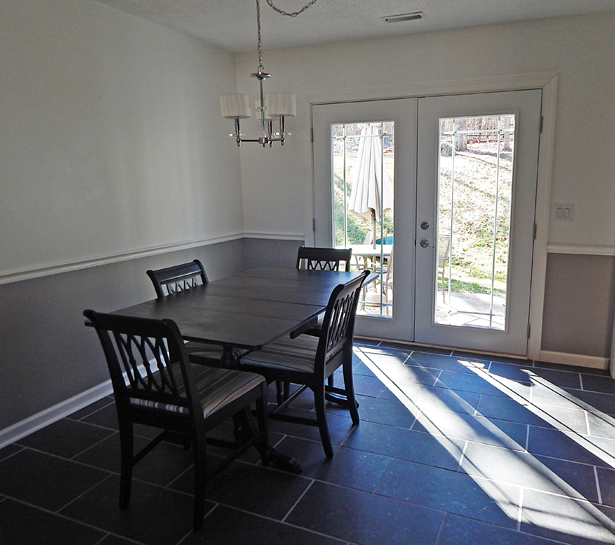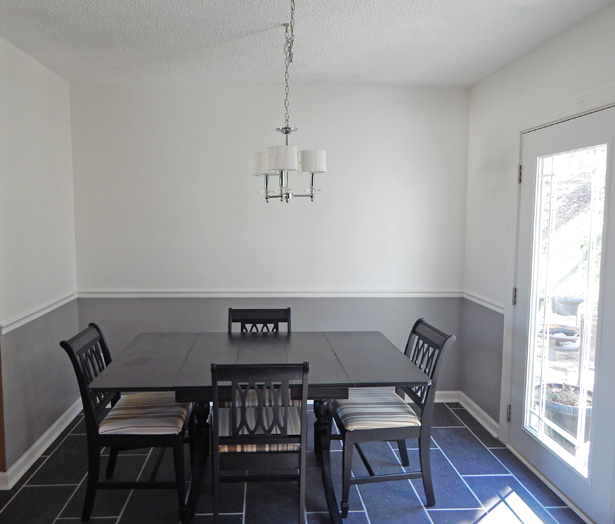 Since I was so enamored with the chalkboard in the French Country inspiration room, I decided to display one too and place a shelf above it for knickknacks and other objet d'arts.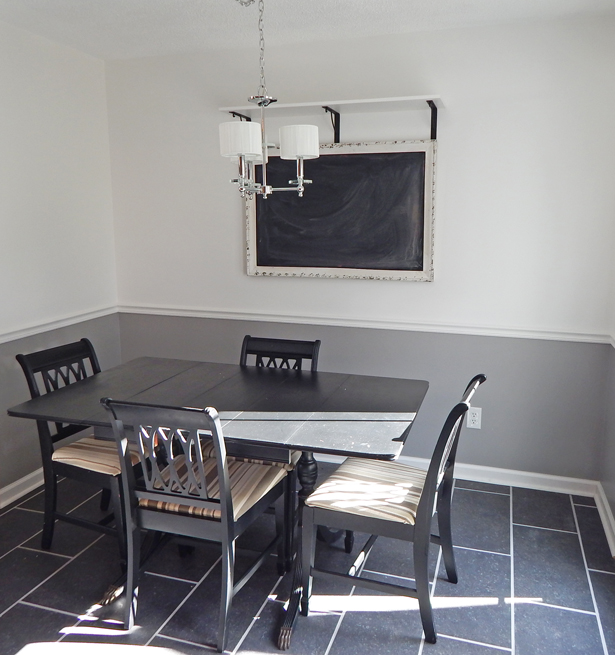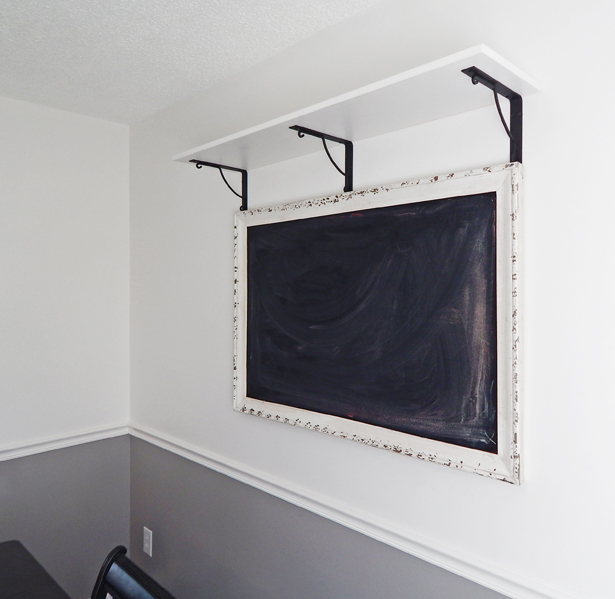 Now on to the decorating! Which style do you think I picked?