Welcome!
P&P is a Southern Lifestyle Blog dedicated to helping you  EMBRACE GRACIOUS LIVING!
Let's Decorate, Entertain, Accomplish, & Navigate the South with more grace, charm, and gumption!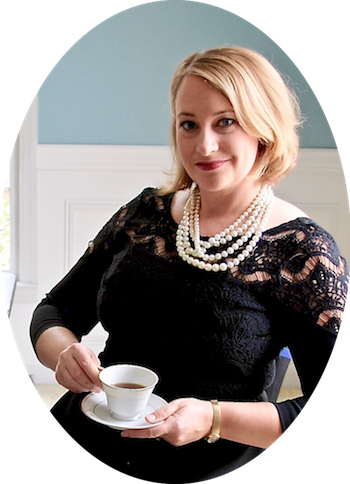 Set a pretty and elegant table with this faux floral garland DIY! If you've been cruising Pinterest lately (maybe a little too often, I admit), … Read more
Saint Patrick's Day (March 17th) is exciting for many reasons not least of which are lots of bold, kelly green, Guinness, and the imminent arrival … Read more
Organize your utility closet with these 7 simple tips.  You'll transform this neglected space into a productive zone that makes cleaning easier! Y'all know I've … Read more
Incorporate these spring fashion trends on your next vacay! I love spring fashion! The pretty, fresh florals and pastel palettes – they just speak to … Read more
Decorating mantles since the 1840s the Staffordshire spaniel is a winsome figurine adding charm and style to any room. Southern Heirlooms Series Part I In … Read more
Don't know where to start when selecting colors for your home?